The Greek Community of Melbourne (GCM) has announced an interesting lecture by Dr Dimitris Kamouzis, a researcher and authority on Greek history.
As part of the Greek History and Culture Seminars, this online event will delve into the topic of "The Asia Minor Campaign and the Fate of Returned Soldiers." The lecture is scheduled for Thursday, 29 June 2023, at 7pm and will be livestreamed on YouTube and Facebook.
Dr Dimitris Kamouzis brings a wealth of expertise and scholarly achievements to his presentation. With a PhD in History from the prestigious Department of Byzantine and Modern Greek Studies at King's College London, he is a leading figure in the field.
His dedication to the study and preservation of Greek history is exemplified through his roles as a scholar of the Alexander S. Onassis Public Benefit Foundation, a Research Fellow of the John S. Latsis Public Benefit Foundation and the National & Kapodistrian University of Athens, and a Teaching Fellow at King's College London.
During the lecture, Dr Kamouzis will draw upon his latest monograph, "Greeks in Turkey: Elite Nationalism and Minority Politics in Late Ottoman and Early Republican Istanbul" (Oxon & New York: SOAS/Routledge Studies on the Middle East, 2021).
He also served as the scientific advisor for the research programme "Greek Soldiers, War and Trauma: The Asia Minor Campaign and the Consequences of a Painful Experience," sponsored by the Research Centre for the Humanities (2021). Furthermore, he co-edited the collective volume "Έλληνες στρατιώτες και Μικρασιατική Εκστρατεία. Πτυχές μια οδυνηρής Εμπειρίας" [Greek soldiers and the Asia Minor Campaign. Aspects of a painful experience] (Athens: Εκδόσεις Βιβλιοπωλείον της Εστίας, 2022).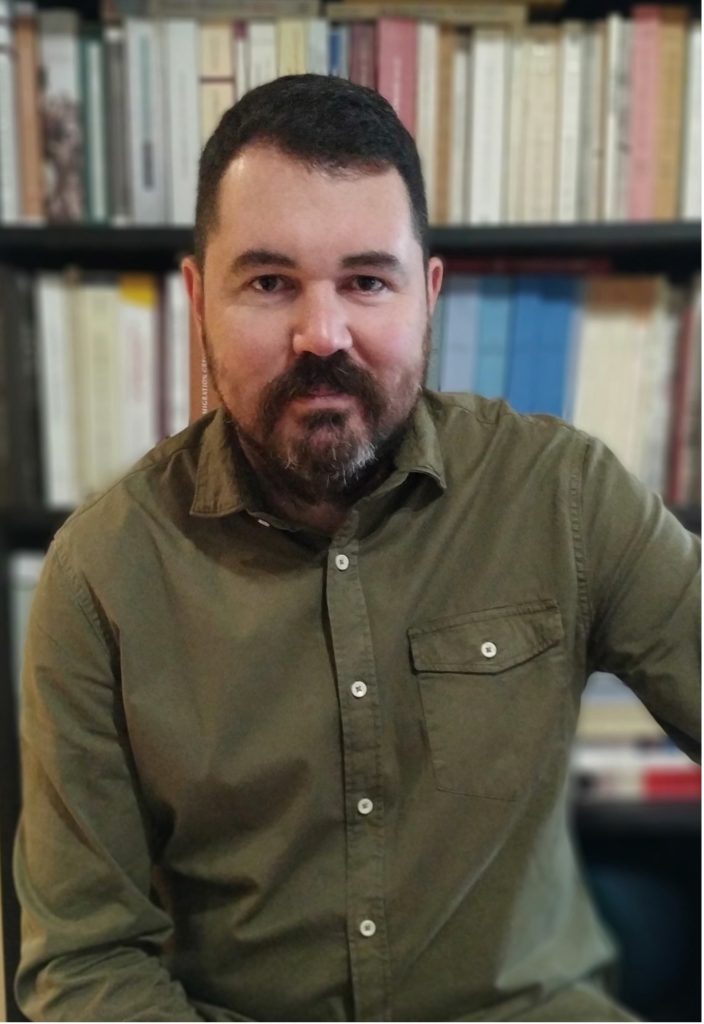 In this lecture, Dr Kamouzis will explore the multifaceted and poignant experiences of Greek troops in Asia Minor. He will shed light on the impact of wartime trauma and the subsequent challenges faced by returning war veterans during the interwar years in Greece.
It is essential to acknowledge that approximately 200,000 out of the 450,000 soldiers who served during the war period of 1912-1922 participated in the Greek-Turkish War (1919-1922). These veterans, along with the refugees who arrived in Greece following the 'Asia Minor Catastrophe' of 1922, played a pivotal role in shaping Greek society in the post-war era.
As part of the broader historiographical trends on the "Great" or "Greater War," Dr Kamouzis will adopt a critical historical analysis, approaching the Asia Minor Campaign as a "history from below." Through this approach, he will provide valuable insights into the soldiers' perspectives, their resistance, desertion, and disobedience, as well as the issues of masculinity, gender relations, and the daily realities faced on the front lines.
This lecture holds great significance for the Greek diaspora and the wider community, offering an opportunity to gain a deeper understanding of the historical context and the profound consequences of the Asia Minor Campaign.
When: Thursday 29 June, 7pm
How: livestreamed on Facebook and YouTube