Greek community newspaper O Kosmos in Sydney, New South Wales, published its last-ever edition on Friday, July 14 amid growing pressures on multicultural and regional media in the state.
O Kosmos was founded in the early 1980s under the initiative of the late publisher of Neos Kosmos, Dimitri Gogos, along with then-Labor Senator Takis Kaldis.
The Greek Herald's journalist and former editor George Tserdanis was the first editor-in-chief of O Kosmos.
"At the time, Mr Kaldis contacted me to convince me to take over the creation of the format, content and editorial of the Sydney newspaper," Mr Tserdanis remembers and tells The Greek Herald today.
"It was the period when I had given up journalism and devoted myself to the bohemian crystal trade, earning five times as much as working for a newspaper. But I couldn't resist the 'pull' of journalism so I accepted the role as editor-in-chief."
O Kosmos was supported by people such as George Messaris (former editor), Joanne Messaris, Tassos Nerantzis and Dimitri Ikonomou. Jim Ventouris was in charge of advertising and sales.
In 1988, Mr Gogos sold the newspaper to Dimitri Skouloudis. The current owner was Spiro Haralambous, whilst Yannis Dramitinos was editor after taking over from George Hatzivassilis.
In his final message to readers in Friday's print edition, Mr Haralambous said the decision to stop publishing O Kosmos after 40 years was "a sombre moment" and thanked readers, colleagues and sponsors for their support. He dedicated the final edition to Mr Dramitinos.
Mr Haralambous added that "the changing media landscape, declining readership and financial constraints" collectively contributed to the closure of the newspaper.
'We remain by your side':
The closure of O Kosmos comes as The Greek Herald first reported earlier this month that regional and multicultural media in NSW have been left in the lurch amid broken promises by the state government and a failure to meet pre-election commitments.
In March this year, the NSW Minister for Multiculturalism Steve Kamper announced NSW Labor would review the state government's advertising practices to ensure the role of the independent multicultural media is elevated and supported.
With NSW Labor now in government for over 100 days, no such review into advertising practices has been announced by the state government as yet.
Publisher of The Greek Herald, Dimitra Skalkos, said that although saddened to see the closure of a multicultural media title and in particular a Greek one, it doesn't come as a surprise given how many regional and multicultural titles have closed across NSW in recent years.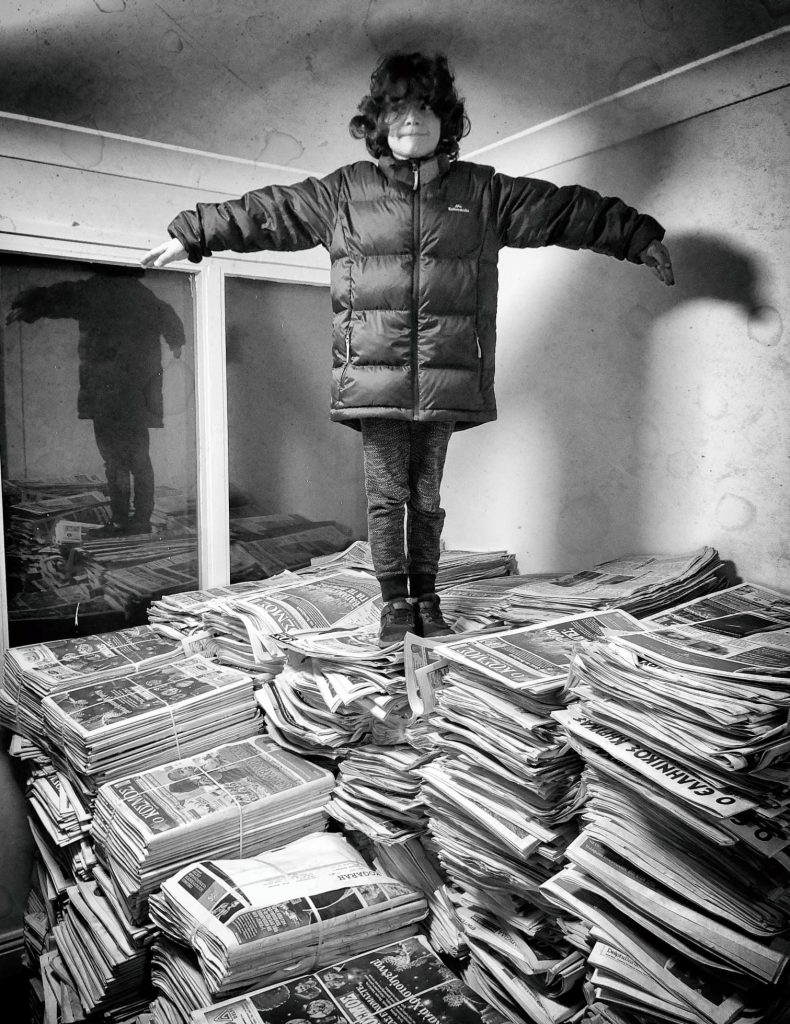 "We appreciate recognition by state and federal governments however we need to see action for change to avoid further closures," Ms Skalkos said.
"In the absence of multicultural media titles like O Kosmos and The Greek Herald, who will replace our vital role of informing and keeping our community connected?
"We are a trusted source of news and a voice for our communities, who shine a spotlight on those who would otherwise be underrepresented in mainstream media."
The Greek Herald has documented the history of Australia's Greek and Cypriot communities for almost 100 years. Ms Skalkos said whilst the daily newspaper will continue in-language in print and online, it requires the support of readers, advertisers and governments.
"The Greek Herald will remain beside its readers and in their homes. It will continue to inform them, as well as preserve and record the Greek and Cypriot culture in Australia and abroad for years to come," she said.