This Sunday, October 22, a special lecture by Emanuel J. Comino will take place at the Mytilenian House in Canterbury, Sydney from 3pm.
Mr Comino is the founder and chairman of the International Organising Committee – Australia – for the Restitution of the Parthenon Sculptures.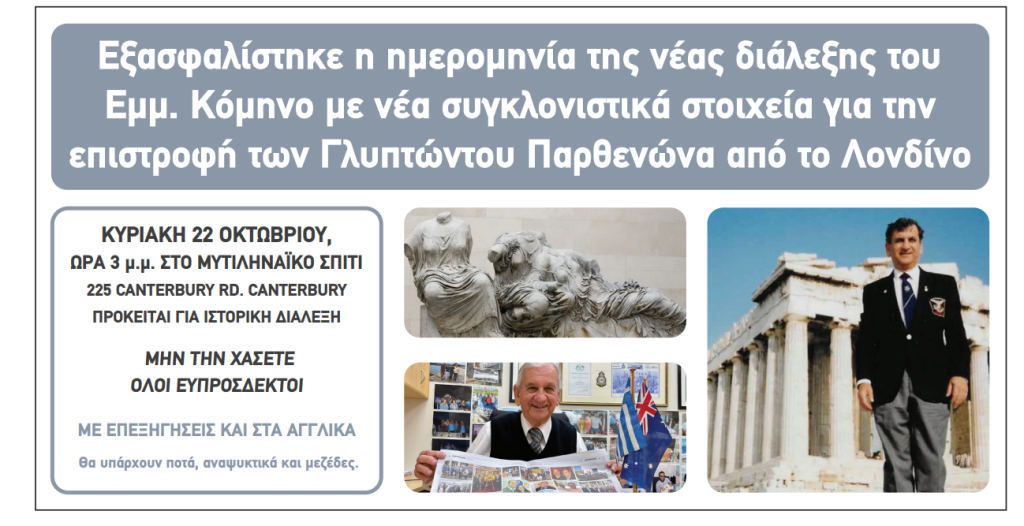 During his Sydney lecture, Mr Comino will share new facts about the return of the Parthenon Marbles from the British Museum in London to Greece.
Mr Comino's historical lecture will be presented in English and everyone is welcome to join. Drinks, light refreshments and appetizers will also be provided at the free event.