A wife, a mother, a daughter but also a dedicated police officer of Greek background who, at the age of 42, decided to obliterate the boundaries her environment had set for her and pursue the career path she always dreamt of.
Angela Vergopoulos, a Detective Senior Constable, Criminal Investigation at Burwood Police Area Command (PAC) in NSW, talks to the Greek Herald about her journey, women in policing and breaks some misconceptions about police officers.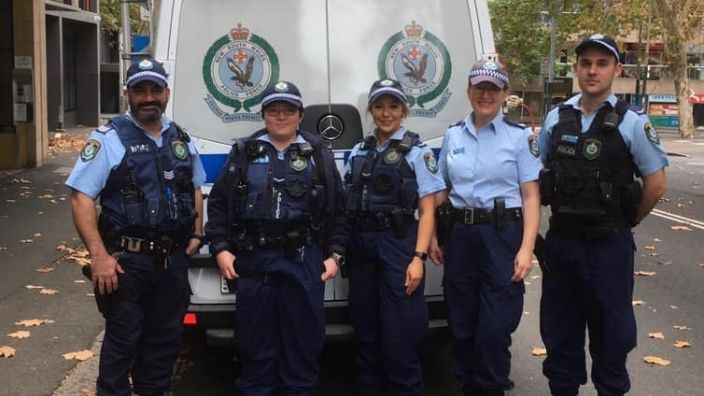 Q: Ms Vergopoulos, you are a Detective Senior Constable in the Criminal Investigation Unit in Burwood, NSW. Tell us about your background.
A: It was a childhood dream of mine to be a police officer but my Greek, old fashioned parents disapproved. I was conditioned to believe that my boundaries could extend no further than being a wife and mother. So, being a good daughter, I followed their wishes and married a Greek boy and we had two children.
At the age of 42, and with the support and encouragement of my husband and children, I applied to join the NSW Police Force (NSWPF). My parents were horrified. I spent eight months at the Police Academy in Goulburn. I found both the academic and physical training difficult, especially keeping up with people half my age. I worked hard, stayed focused and graduated.
It's been 10 years since I joined and I am as proud and honoured to be working for the NSWPF today, as I was on the day I graduated. It was also a very proud moment for me when in 2013 I won the Rotary NSW Police Officer of the Year Award in Field Operations.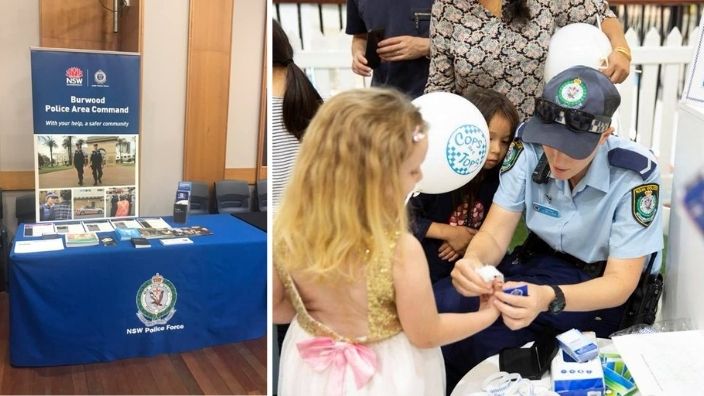 Q: Are there many women in similar positions as yours in the Force?
A: In 2015, NSW Police Force celebrated 100 years of Women in Policing and 50 years since women were officially 'sworn in' as Constables and given the full powers of a police officer. Female officers currently represent 27% of the organisation.
The advancement of women into leadership roles remains a priority for the organisation, creating a diverse and inclusive workplace. I am inspired by the evolving changes and opportunities for women and I continue to challenge myself and challenge gender bias and inequality.
Q: Has your diverse background helped you in your job at all?
A: Within the Burwood Command, Greek is the fourth largest cultural group. The NSWPF is committed to delivering accessible policing services to the diverse community and utilise employees with language skills to provide immediate language assistance when required.
I have been called upon many times to translate for Greek speaking members within the Burwood PAC. The Greek School lessons I begrudgingly attended when I was young have now come into good use.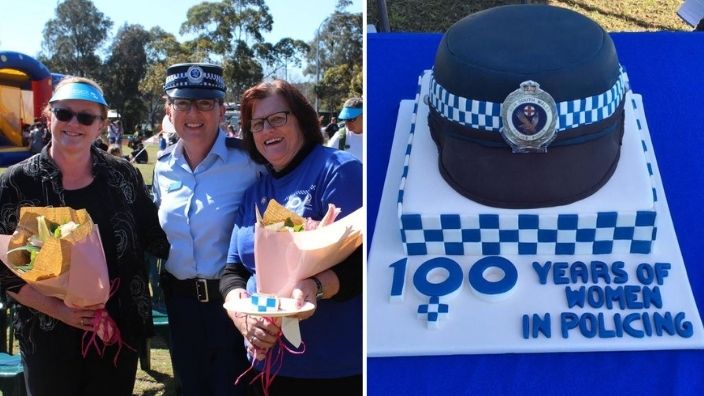 Q: What are 3 common misconceptions about police officers you've come across and would you like to set the record straight for us?
A: The public perception of police is sometimes skewed by media coverage given to events which portray police officers in a negative way. Three misconceptions of policing I've experienced:
Police are racist – Unfortunately, it appears that the actions of a few police officers have stained the entire profession. Early in my career I was called "racist" because I issued an infringement notice to someone for dangerous driving causing an accident. Police respond to a person's actions, not their race.
Police spend most of their time fighting crime: A general duties shift is usually 12 hrs long. Most of this time is spent attending to noncriminal issues like paperwork, patrols, phone and counter enquiries, noise complaints, neighbour disputes, motor vehicle accidents and traffic matters, to name a few. I once attended a job whereby a lady left her door open and a bird flew inside the house. The lady was too scared to go back inside so she called the police. My partner and I chased the bird throughout the house until we caught it and released it back outside.
Police are not approachable – During my ten years in this job, I found the majority of police officers are community minded people whose prime motivation for entering the police force is for public service and a desire to help. Police see so much negativity in their workday, so next time you see a police officer take a moment to smile or offer an expression of thanks, that can make their day.

Q: What is your advice to younger people from the Greek Community who would like to join the NSW Police Force?
Firstly, you don't have to be 'young' to join. Regardless of your age, gender, height or cultural heritage, the NSWPF guarantees equal employment opportunity for all.
Whilst some people may be motivated by the prestige of the uniform or perhaps from childhood dreams born from watching police shows, such are the rigours of the job that unless you have a deep-rooted sense of duty and community service, your chances of a long career in this profession diminish.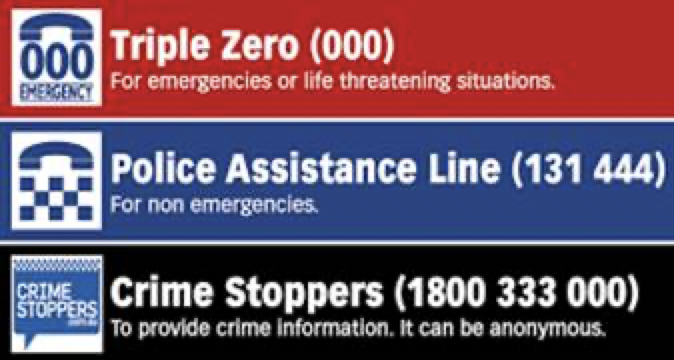 Part of what we experience from day to day take a substantial mental, emotional and physical toll, be it domestic violence, assaults, robberies and deceased's, to name a few.It's important not to get worn down by the cynicism and content of the work.
I still love this job and find the work rewarding. I believe my age and life experiences helped me acknowledge the burden of the work and find ways to rationalise, remain resilient and bounce back from various incidents.