The coronavirus pandemic has put on hold hundreds of community events around Australia, but as the saying goes, where there is will there's a way.
More than 300 people of all ages, attended this year's scaled down, 'Alfresco BBQ and Children's Fair' event in lieu of South Australia's annual Cyprus Community Festival which normally attracts more than 4000-5000 people.
The event, held at the Community's Centre in Welland near Adelaide on Sunday, featuring Cypriot delicacies prepared by the community's dedicated volunteers, live music and kids' activities.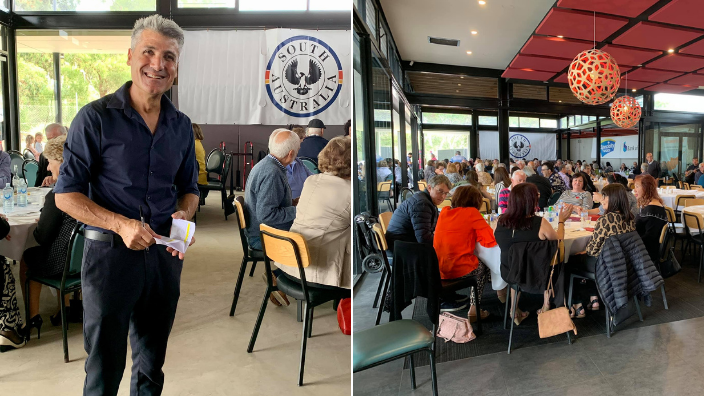 South Australia's Cyprus Community President Andreas Evdokiou said that the festival, is an integral part of the Cypriot culture as it keeps the community together.
"With this year's event we aim to replace the annual festival and bring our people together in a COVID-safe environment. The attendees will enjoy sheftalies and the traditional Cypriot souvla BBQ as well as loukoumades," Mr Evdokiou told The Greek Herald.
But what is the secret behind a successful event? Its volunteers!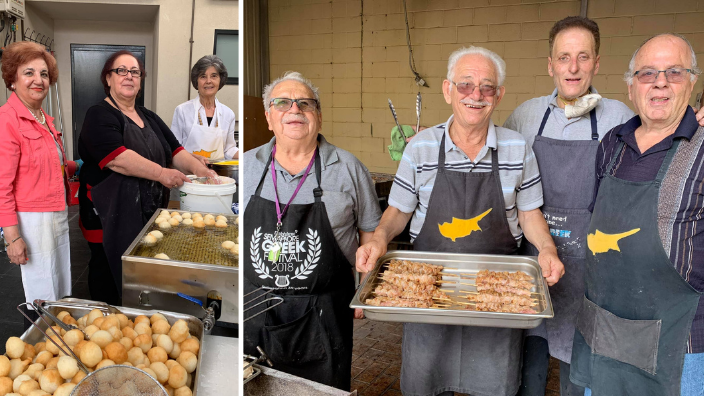 "Cyprus Community is our home. It's our heart and soul. Our mission is to keep South Australia's Cypriot diaspora together and pass on the traditions to future generations," said Former President Christos Ioannou who was on souvla duty together with Kyriakos Kourougiannis, Charalambo Charalambous and Antonis Stasoulis.
Near them, Thekla Petrou, Myrianthi Filippou and Toula Kourougianni from the Ladies Auxiliary were preparing the mouthwatering loukoumades as they've been doing for many years.
"From 1975 we've been contributing to the community and with various events throughout the year we try to attract new members to keep the culture going," said President of the Ladies Auxiliary Ms Thekla Petrou.
We can't wait for the next event!
READ MORE: Theo Maras: "Give selflessly, be passionate, go on with your vision"