By Giorgos Psomiadis and Anjelica Smilovitis
At least 14 Greek Australians in the areas of public health, community service, visual arts and education have been recognised today in the King's Birthday 2023 Honours List.
Here is The Greek Herald's list of who has been recognised.
MEMBER (AM) IN THE GENERAL DIVISION
Clinical Associate Professor Magdalena Simonis, VIC
Clinical Associate Professor Magdalena Simonis has been recognised for her significant service to medicine through a range of roles, and to women's health.
"I am really surprised and honoured," she told The Greek Herald. "I would love my mum to know about it but she is not with us."
"The work I do outside of seeing patients as a dedicated GP, includes holding positions on several not-for-profit organisations and government advisory groups, bridging gaps across the health sector, embedding the gender equity and intersectional lens whilst informing their initiatives. This is fueled by my passion for health equity, health literacy and community."
Asked about the importance of recognising people through awards, she answered: "It is really important and in particular for migrants, first generation like me, so it's a big honour and an example for others, and shows that if you do what you love you can manage things that make the difference."
Leonidas Earlston Pericles, WA
Leonidas Earlston Pericles from Western Australia has been recognised for his significant service to the visual arts for over 50 years.
The Artist and Printmaker has been a Patron of the Printmakers Association of Western Australia (PAWA) since 2003. Mr Pericles established the Dido Fellowship, an annual residential fellowship for fine arts graduates at Pericles Studios (supported by ArtsWA), which has been running from 2000.
A significant moment in Mr Pericles' artist journey is the piece, Etching for Moi (2018). The work showcases the story of his wife, Moira, and the impact of dementia on his family.
"Thank you very much to Australia — it's an extraordinary thing to have an award like this. It reflects on the country that wants to tap people on the shoulder and say, 'thanks very much for what you have contributed'," Mr Pericles tells The Greek Herald.
"I am proud to be part of the whole thing and proud to be Australian."
MEMBER (OAM) IN THE GENERAL DIVISION
Theodore John Bacalakis, QLD
Theodore John Bacalakis has been recognised for his service to the Greek community of Queensland.
Mr Bacalakis has been Chairperson of St John's Community Care since 1997. From when they started, there were 12 clients and a part-time coordinator. Today, there are more than 5000 clients and over 300 staff, as well as childcare centres in Cairns and northern Queensland.
"We started off as a small social group and now we have grown into childcare, aged care, disability care through St John's Community Care," Mr Bacalakis tells The Greek Herald.
"You always need a leader, but you need a strong body. The body is the people.
"It's been a remarkable journey with a lot of people who have been part of the journey along the way."
While the Greek population of Cairns is small, Mr Bacalakis says they are well respected and welcomed for their contribution to the wider community.
Suzanne Caragianis, SA
Suzanne Caragianis has been recognised for service to occupational therapy. Ms Caragianis been a Practitioner at Coastal Hand Therapy since 1985. She has also been a former Treasurer, Communications Officer and Board Member of the Australian Hand Therapy Association.
At the University of South Australia, Ms Caragianis is an Adjunct Clinical Lecturer in Occupational Therapy, whilst she's also received the Lifetime Achievement Award from the International Federation of Societies for Hand Therapists (IFSHT) for contribution and service to hand therapy in Australia and internationally.
Claire Gazis, VIC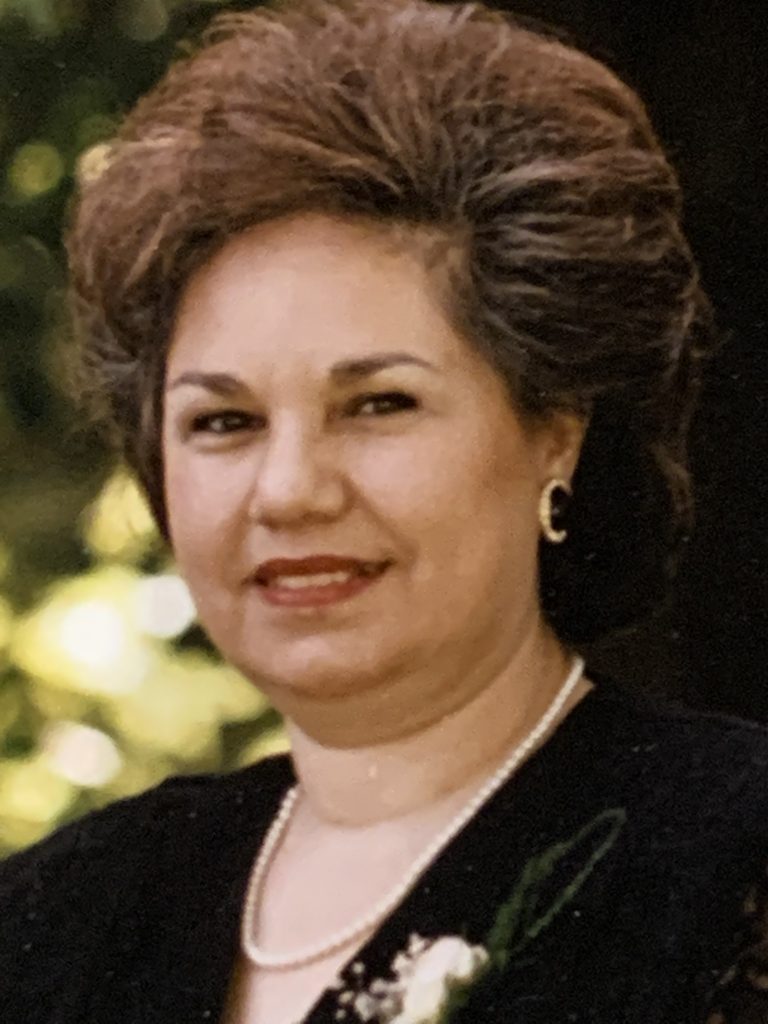 Claire Gazis has been recognised for her service to the Greek and Cypriot communities of Victoria. Mrs Gazis hasa passion for telling the stories of the Greek and Cypriot people who came to Australia particularly during the 1950s and 1960s. She worked for more than 30 years at Neos Kosmos, where she still contributes.
"I wanted to build knowledge and understanding in the Australian community of our shared culture and help cultivate strong ties not just with each other but to Australia," Mrs Gazis says.
"I feel a purpose to share what I know so that everyone benefits. No request is too big or too small, I see the value in connecting with my community, learning, and growing together for collective joy and fulfilment."
Mrs Gazis added that she feels proud to be recognised.
"I enjoy and feel proud to be a member of our multicultural community and it is moving to be appreciated for what I have spent so much of my life in Australia doing. Above all, I feel that any recognition strengthens my drive and sense of responsibility to do more for the community," she says. 
Antonios Stavros Koufos, WA
Antonios Stavros Koufos has been recognised for service to the Greek community of Western Australia. He was the WA Editor of Kastellorization News from 1975-2016 of the Worldwide Kastellorizian Association.
Mr Koufos has played a significant role in the Castellorizian Association of WA as President (1990-1993), Vice President (2003-2005 and 1977-1982), Treasurer (three years), Honorary President (2001), Life Member (1991), and member (since late-1950s). Mr Koufos also contributes to the Greek Orthodox Parish and Community of the Annunciation of Our Lady – Evangelismos Church.
Mechel Pikoulas, NSW
Mechel Pikoulas, the Principal of Strathfield Girls High School since 2022, has been recognised for service to education.
"I'm feeling very humbled and privileged to be recognised in this way, when all I have done is what I love to do—and that is help young people and inspire hope," Ms Pikoulas tells The Greek Herald.
Ms Pikoulas has been a high school teacher for 30 years and a principal for the past 10 years in NSW. One of her first memories of wanting to be a teacher was at the age of four.
"My Year 9 history teacher said, 'you know Mechel, you'd make a fantastic teacher,' and that gave me the confidence to pursue my dream," she says.
"As a migrant girl from a migrant family, I didn't have that self-belief. It was the words of my teacher that inspired me to pursue my dream."
Now, the longstanding teacher and principal is proud to give back to public education. After 40 years of investing in children's education, and working with a high population of ethnic students, Ms Pikoulas is still very excited about investing in the youth.
Efstratios Poulos and Angelica Anna Poulos, NT
Efstratios Poulos and Angelica Anna Poulos are recognised for service to the Greek community of Darwin, the Northern Territory.
Founders of the Guardians of the Greek Language and Culture Program at Charles Darwin University, Mr and Mrs Poulos have done everything together in their community efforts.
"You know what we Greeks are like, we love to give back," Mrs Poulos tells The Greek Herald.
"We love to share. We don't call it 'going out of our way'—but we do go out of our way; that's who we are.
"I'm very proud and humbled. But it's not just me. To get to here and to achieve what we do, we may have our passion, but along the journey there are a lot of people that have helped."
In asking Mr Poulos how he feels about receiving recognition alongside his wife, he says: "It's the best thing ever. We help each other with everything and try to do the right thing for everybody."
Mr Poulos, who has been a Member and Public Officer of the Hellenic Macedonian Association NT since 1976, spent seven years in an orphanage as a young boy in Greece after losing his father. This would be the catalyst behind his passion to help others.
"It is very, very special to receive the award," Mr Poulos says. "If we want to keep our language and culture, we have to do these things."
Terry Psarakis, NSW
Terry Psarakis has been honoured for his service to sport and particularly to cricket. From South Tamworth Cricket Club to Tamworth District Cricket Association, Northern Inland Cricket Council, Country Cricket New South Wales and Group 4 Rugby League, his journey has been long.
"You don't do any of the things for the awards but I am very honoured and its very humbling.
It's mainly cricket but I have been involved with football and soccer and also in the last few years with rugby league," Mr Psarakis tells The Greek Herald.
"I have had a few titles, mainly in cricket, but I do it for the friendship. I have made some really good friends through my career in sport… and the people you meet is what makes it so special."
Jeannette Joy Tsoulos, NSW
Jeannette Joy Tsoulos has been recognised for her service to the Jewish community.
From the National Council of Jewish Women to the Australian Jewish Historical Society, the Australian Jewish Genealogical Society, and friends of Ku-ring-gai Environment, her volunteer work has stood out. Her Greek husband Kostas has been a volunteer for many years too.
"I feel very honoured and I feel a bit like I am representing hundreds of thousands of other people who spent their lives volunteering," Jeannette says.
Michael Constantine Zervos, VIC
Michael Constantine Zervos has been recognised for service to the community through charitable organisations such as Make a Wish Foundation, Alannah and Madeline Foundation, Guide Dogs Victoria and Courage to Care.
Having spent his childhood helping out in the family's fish and chip shop in Richmond, Mr Zervos is proud of his Kastellorizian heritage.
"I am both humbled and honoured to receive this award. In many ways the credit goes to my Greek migrant parents who sacrificed so much for our generation and taught us the importance of education and hard work. I feel I have an obligation to honour their memory and their investment in me," Mr Zervos says.
"Throughout my life I have been very fortunate, enjoying a loving family, good health, accesses to education and all our nation has to offer. Australia is often described as the Lucky Country; my driving force and dream is that it is truly the lucky country for us all."
PUBLIC SERVICE MEDAL (PSM)
Bobby Antoniou, ACT
Bobby Antoniou has been recognised for outstanding public service to public health, as the Liaison Officer for the ACT COVID-19 Clinic Health Emergency Centre (CHECC).
Ms Antoniou is also the central point of contact for all ACT academic institutions who have health care students on ACT placements, in relation to matters pertaining to the ACT's COVID-19 response.
As the single point of COVID-19 contact for the ACT health facilities and academic institutions, Ms Antoniou was able to provide up to date advice, informed by public health, infection prevention and control, and infectious diseases. Ms Antoniou also provided critical coordination of emergency relief staff to aged care facilities when they were impacted by COVID-19 outbreaks and severe staff shortages.
AUSTRALIAN SERVICE MEDAL (ASM)
SA Ambulance Service, Stacey Solomou
Stacey Solomou has been recognised for attaining a high level of excellence in her Ambulance service career in South Australia. From 1997, Ms Solomou has committed to frontline ambulance services demonstrating exceptional leadership and a high standard of clinical practice.
Involvement in community programs like Prevent Alcohol and Risk-Related Trauma in Youth (P.A.R.T.Y.) and Paramedic Pete, Ms Solomou has made substantial contributions across the board as a Paramedic while also promoting children's safety in the SA community.
"From an organisational point of view, we are so privileged to help people in their absolute dire time of need," Ms Solomou tells The Greek Herald.
Among the list of accolades in her 25-year career within the SA Ambulance Service, Ms Solomou has been recognised for being Area Clinical Team Leader from 2011 – 2018, Clinical Support Officer from 2007 – 2011, Bicycle Response Unit since 2011, Peer Support Officer from 2001-2008, Intensive Care Paramedic since 2001, State Duty Manager since 2019, and she is currently relieving as an Operations Manager.
"It's an honour to be recognised but it takes a team of people. I accept the award on behalf of everyone who has been with me throughout my career," she says.
*Please note: If you believe you should be on this list of recognised Greek Australians, please send an email to info@foreignlanguage.com.au.