Stories continue to emerge out of Victoria's aged care sector while the biggest outbreak in the state continues.
St Basil's Aged care facility in Fawkner, home to many Greek-Australian elders, has been the worst hit, with more than 130 cases linked to the residence and at least 16 deaths.
The outbreak at the Fawkner home has been so severe, that the industry regulator has threatened to revoke its licence, and relatives of the dead and the ill are furious at the lack of communication during this crisis.
On Friday, the Fawkner home was fully evacuated, after six staff brought in to help manage the outbreak were infected in recent days. The next day, reports surfaced, that some evacuated residents were "malnourished and dehydrated" while others arrived at hospitals in soiled clothes and semi-conscious.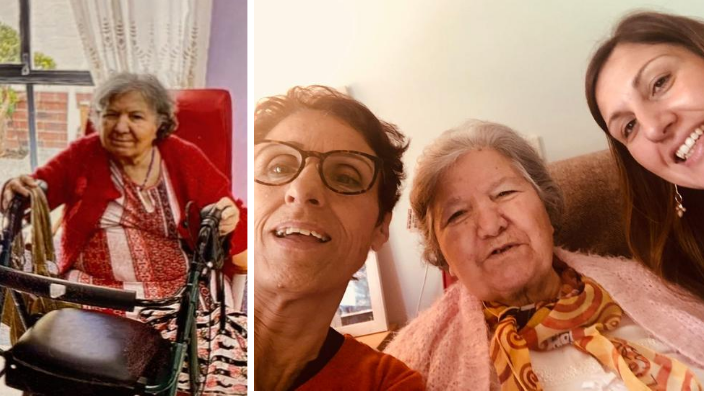 Ellen Grouios: 'My mother was dehydrated and non-verbal'
Ellen Grouios' 80-year-old mother, Dimitra Elias, has been a resident of St. Basil's Aged care facility in Fawkner, for two years.
On Thursday afternoon, she was tested positive for COVID-19 and later that night she was transferred to Northern Hospital.
"One of the new doctors who are in the facility notified me, on Thursday afternoon, that mum was unfortunately COVID positive and she was dehydrated, she was non-verbal, she had high blood sugar levels and she had a fever. It was an emergency," Mrs Grouios told The Greek Herald, explaining that her mother who's also diabetic, spent at least 15 hours in the hospital's Emergency Department before she was taken to her bed.
"I spoke to a doctor on Friday and they said to me that they cannot make frequent contact because there are so many COVID positive patients there and we can't go there either," she said.
The last time Mrs Grouios spoke to her mother was a week ago, after the federal health department moved in to help the aged care facility. It was then, that Mrs Ilias told her daughter that she "doesn't want the nurses to touch her" and that they bring her only "coffee, toast and meze [small portions of food]".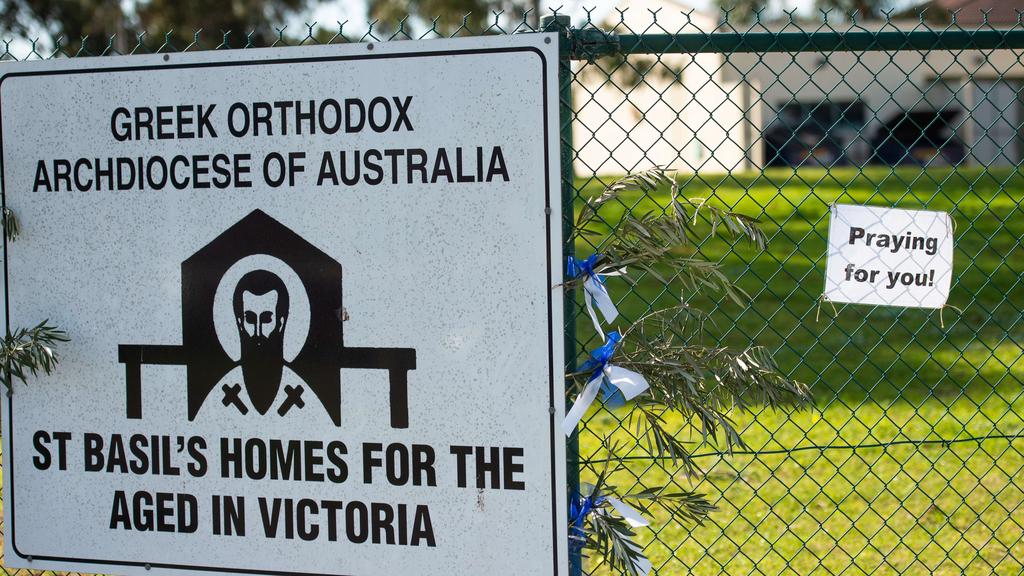 "We didn't even get a phone call or email from Saint Basil's or a formal notification about the situation. We found out from the newspaper. They are liable and they are negligent for their lack of communication with families of vulnerable elderly people and their [lack of] duty of care.
"The Director of St Basil's, Kon Kontis, sent the most unempathetic letter to the families last week and following that they sent everyone the accounts to pay," Mrs Grouios said.
However, in a letter that was sent to the families on July 30 -more than a week after the invoices were mailed out and The Greek Herald has in its possession, St Basil's management apologised for the mistake and explain that they "overlooked stopping the accounts from being sent out" because of the order to vacate.
In the same letter it is also stated that the home will not charge any daily fees from Wednesday 22 July to 6 August, when the normal staff is expected to return to the home and until the residents return, the expenses of the residents at the private hospitals are being met by the Commonwealth Government and that the Archdiocese has agreed to waive all church and priest related expenses for the funerals.
Peter Valkanidis: 'I hope my mother wasn't experiencing neglect'
Peter Valkanidis' mother, Malama Valkanidis, 84, a resident of St Basil's high care dementia ward, was transferred to Knox Hospital last week, after testing positive for COVID-19, although asymptomatic and is "near the end of her life".
Mrs Valkanidis, has been in St Basil's since 2004 and her family's experience with the facility and the staff was overall positive but things changed a few weeks before she was tested positive.
Mr Valkanidis said after initially "not being able to get through" when trying to contact St Basil's last week about his mother, he managed to see her only when the replacement staff took over.
"Mum can't communicate obviously, as she has very late stage dementia, but we could at least see her," he told The Greek Herald.
"I can only hope she wasn't experiencing any pain or discomfort or neglect. To some degree, I feel relief to think that she probably doesn't know what's happening to her, but I feel for the other families and residents that we're conscious of what was happening".
Both Mrs Grouios and Mr Valkanidis said they would not return to St Basil's but also want to make sure no other families go through situations like this.
On Friday, Archbishop Makarios held a memorial service for the coronavirus victims. During the service, he commemorated the names of the Greek people who recently passed away including those who were residents at the St Basil's aged care facility in Melbourne.
"I ask all people to be patient and give us time. I am, personally, looking into the situation and will not hesitate, if necessary, to make tough decisions for the good of the organisation," the Archbishop said.
Read More: 'We want answers' – Families of St Basils Fawkner residents unite as COVID outbreak grows