There was a double celebration at St Catherine's Greek Orthodox Church in Mascot on Thursday, November 25, as the parish was officially consecrated ('baptised') on the annual feast day of its patron saint.
The consecration service, which saw the holy relics of St Catherine placed in the church's altar, was presided over by His Eminence Archbishop Makarios of Australia with the assistance of their Graces Bishop Iakovos of Miletoupolis, Emilianos of Meloa, Elpidios of Kyaneon, Silouan of Sinope, Kyriakos of Sozopolis, Christodoulos of Magnesia and Evmenios of Kerasounta.
Roughly 500 people were in attendance to witness the momentous occasion including a number of officials such as the Consul General of Greece in Sydney, Mr Christos Karras, and the Trade Commissioner of Greece in Australia, Ms Katia Gkikiza, among many others.
Parish priest, Father Athanasios Giatsios, tells The Greek Herald the consecration was 'a historic moment' for parishioners who contributed greatly to building the church back in 1993.
"We've always dreamed of consecrating the parish," Father Athanasios says.
"This church was built by migrants. They worked really hard to build this church and donated a lot of money to things such as the iconography… All this is a testament to their efforts."
This sentiment was echoed by Archbishop Makarios on the day with a small speech following the consecration.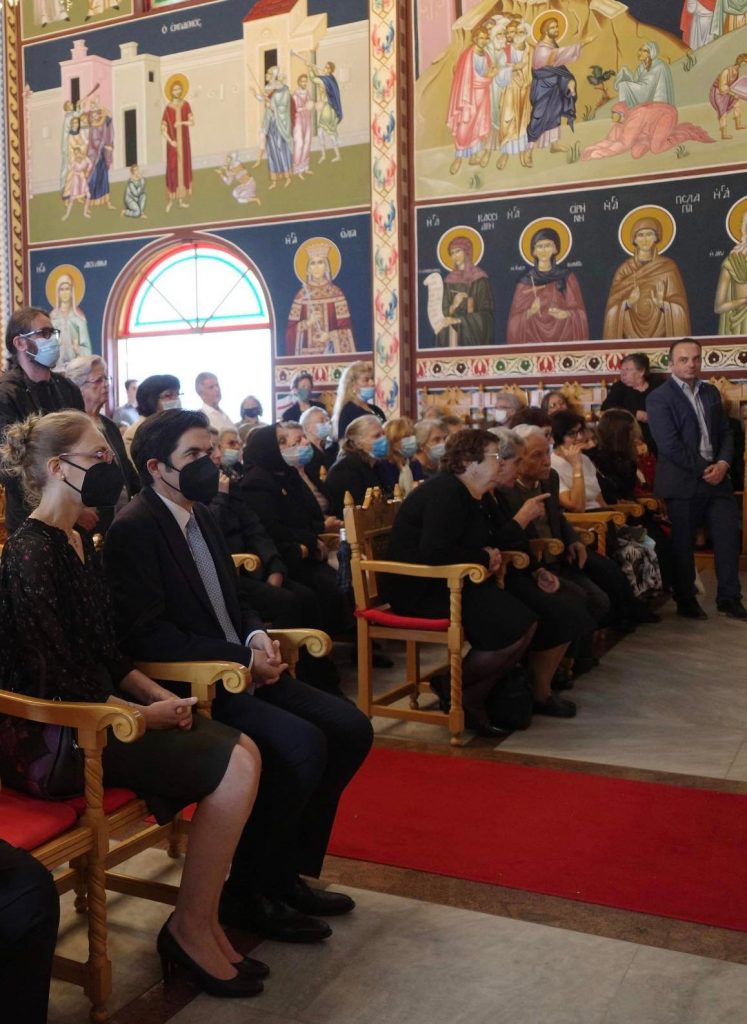 "There are many people who remain hidden and there are donations, which in the eyes of people may seem insignificant but, fortunately, God has other ways of seeing and of measuring," the Archbishop stressed.
His Eminence finished his speech by thanking Father Athanasios for his contribution to the church over 16 years. Father Athanasios is becoming the new parish priest of 'The Resurrection of our Lord, our Lady of Myrtles, St Elessa' in Kogarah, while Father Stavros Ivanos will be taking over his duties at Mascot.
After the official service and speeches, parishioners moved to the Grand Roxy in Brighton to enjoy a special celebratory luncheon.
*All photos copyright Eirini Aligiannis.