A charity soccer tournament will be held for ParaMatildas player, Nicole Christodoulou, on Sunday, October 8, at Gardiner Park in Glen Iris, Melbourne.
For Nicole, playing soccer has always been in her blood.
She practiced for hours as a girl, teen, and young woman, aiming to become a Matilda and play for Australia. However, she had two strokes at the age of 21, leaving her paralysed on her left side.
Her family rallied around her and she decided to continue playing soccer. Despite her initial doubts, she persevered and joined a Cerebral Palsy (CP) team.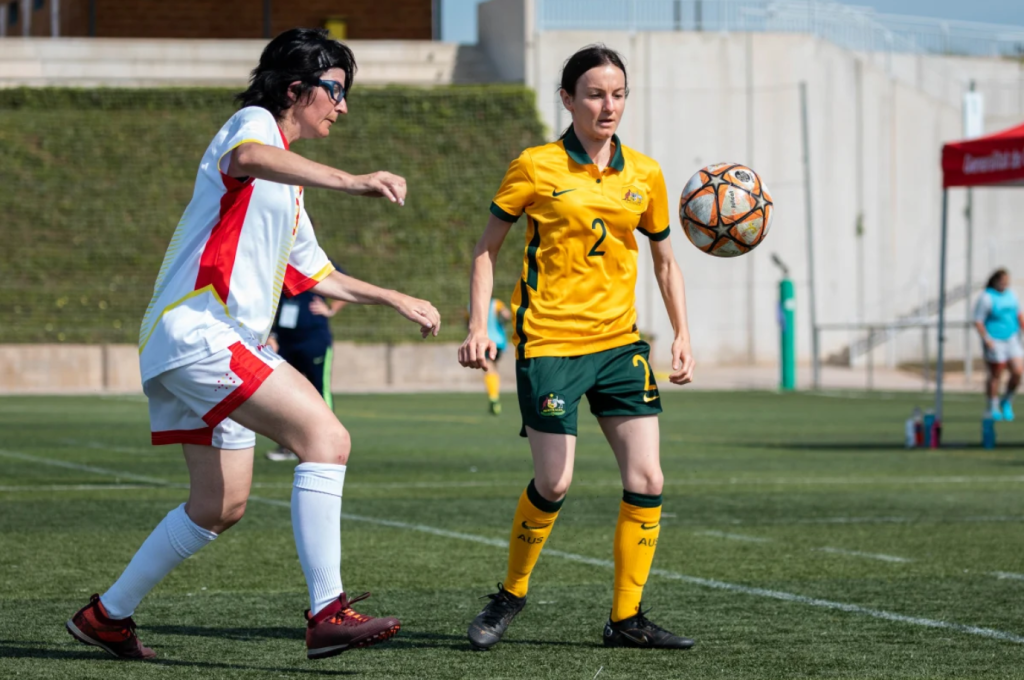 She also went back to university to do a teaching degree, but soccer was like medicine for her mental health. Four years after playing with the CP team, she became a ParaMatilda and a teacher.
She is also a proud #Stride4Stroke Ambassador for the Stroke Foundation, highlighting how soccer helped her body move again and her life back.
Funds from this Sunday's charity match will go towards sponsorship for Nicole for the Para Asian Cup being played in Melbourne from 31 October to 12 November 2023. You can register for the match here.