Yesterday, Tuesday April 20, Oakleigh Grammar celebrated its annual Term 2 Commencement Assembly.
"The event marked a very special occasion, not only because it was the first time the students were able to come together as a whole school, but also because His Eminence, Archbishop Makarios of Australia was in attendance," reads the announcement published by the school.
The Archbishop, captivated the students touching on the challenges of 2020 and the importance of caring for one another, something that was also poetically echoed by Mr Damatopoulos, The Board President and Principal, Mark Robertson.
The Oakleigh Grammar students also made the most out of the assembly as they could finally present in front of their peers with performances including flag bearers, marching band, Greek dancing, singing and choir, to name a few.
His Eminence finished the assembly by touching on three golden words "Christ, love & unity" that the student should adhere to, getting everyone to recite them in both English and Greek. The Archbishop's closing words fit perfectly with the 2021 Oakleigh Grammar School theme of, 'I Can, We Will'.
Oakleigh Grammar honoured the 80th anniversary of the Battle of Crete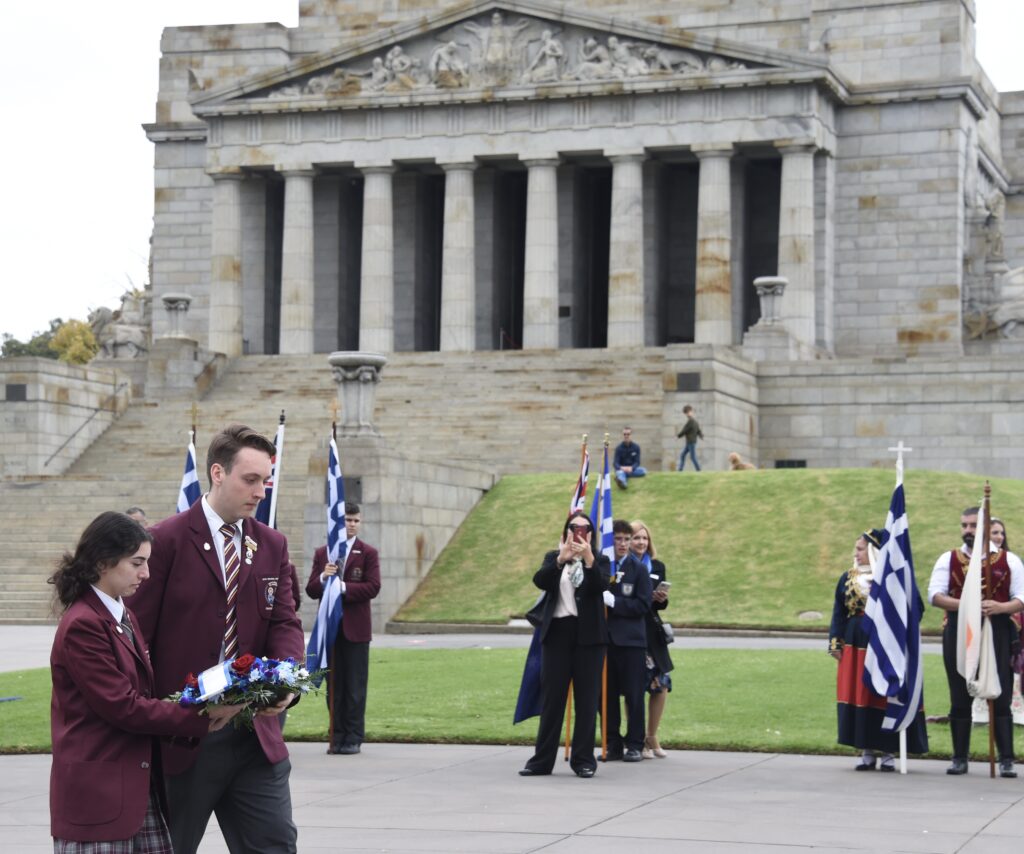 On Sunday April 18, the students of Oakleigh Grammar participated in different events held in Melbourne to commemorate the 80th anniversary of the Battle of Crete.  
A number of students attended the Doxology at St Eustathios Greek Orthodox Church in South Melbourne which was performed by the Archbishop of Australia, His Eminence Makarios.
Students and teachers also participated in the wreath laying ceremony at the Shrine of Remembrance in Melbourne. This event was also attended by representatives from the Australian Defence Forces, the Greek Orthodox Church as well as politicians and members of organisations.  
The School Captains, Angelica Athanasakis and Alexander Logan, laid a wreath on behalf of the school community, paying tribute to Australian and Greek soldiers who lost their lives during World War II.
The staff and student of Oakleigh Grammar express their gratitude to the Battle of Crete & Greece Commemorative Council and the Chairman Mr. Jim Papadimitriou as well as the Cretan Brotherhood, the Pancretan Association and the Cretan Federation of Australia and New Zealand for successfully organising the celebrations of the 80th anniversary of the Battle of Crete.