Travel agencies in Australia and around the world have been hit hard by the coronavirus pandemic, but as Giannis Spathis, director and owner of the Sydney-based travel agency Spathis Friendship Tours, tells The Greek Herald, we must adapt to the new situation and remain optimistic.
This, after all, is what Mr Spathis has been doing since he arrived in Australia. He does not give up despite the difficulties that arise.
From Zakynthos to Australia:
Giannis was just eighteen years old when he immigrated to Sydney from Zakynthos in May 1964, following his nine brothers who had come to Australia in search of a better life.
"I am the 17th of 18 siblings, of whom only 12 lived. As soon as I arrived in Australia I started working. At first, for a few months, I stayed with my brothers in Sydney and then left and went to the countryside. I always preferred it to the city," Mr Spathis tells The Greek Herald.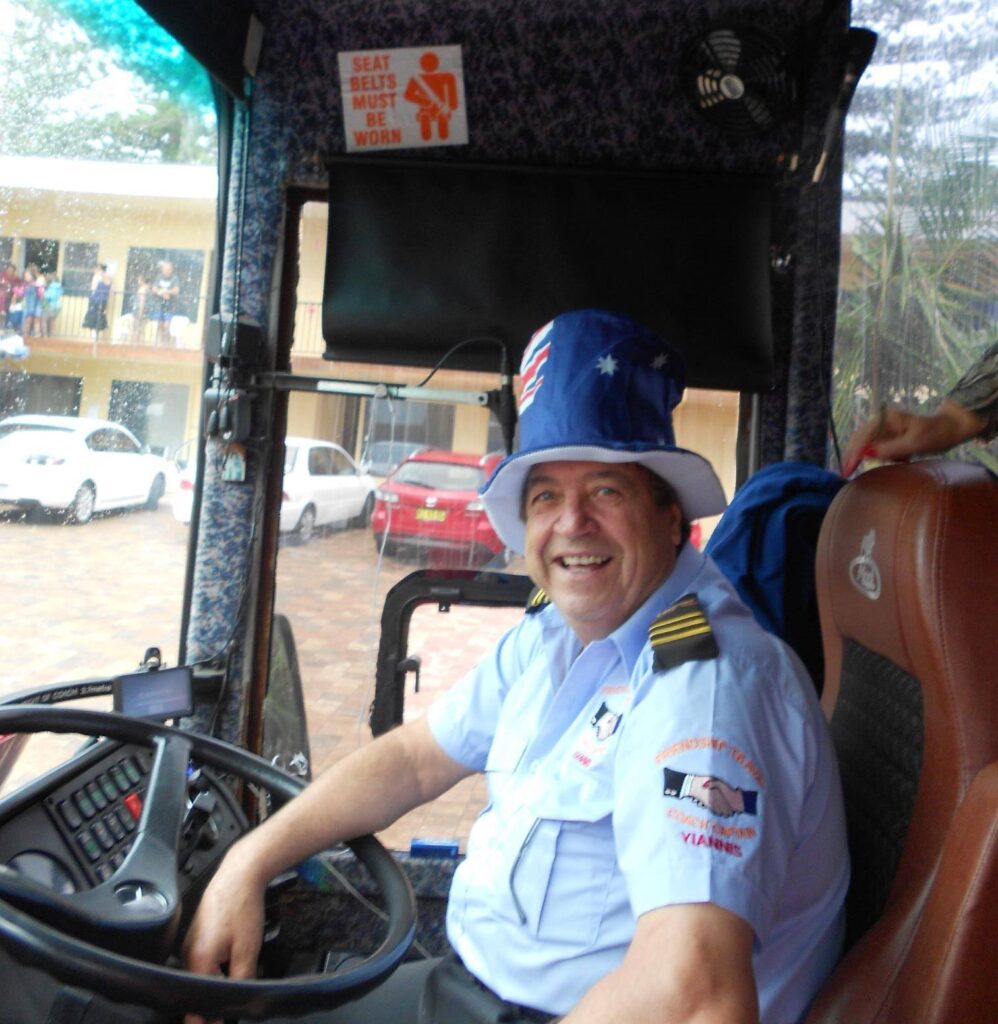 In search of a profession that best suited him in his new homeland, the then young Giannis was employed in various jobs. He first worked as a labourer in the quarry where one of his brothers worked and later started his own business, first as a restaurant owner in Singleton in NSW and later as a supermarket owner in Sydney.
"I only knew the words 'Yes' and 'No' from English. For the first few months, the people I worked with asked what my name was and I answered 'Yes.' But I knew I wanted to do something on my own because I did not like being given orders," he confesses.
The travel agency Spathis Friendship Tours:
The idea for the travel agency came about by chance about twenty years ago.
"As a human being, I can not stay indoors. I had gone on an excursion with a friend who had a bus in Adelaide, with the Zakynthian Brotherhood. This trip gave me the idea to start my own business and so I started renting buses and started the trips," says Mr Spathis, who during each trip, in addition to the role of driver, also takes on the role of guide.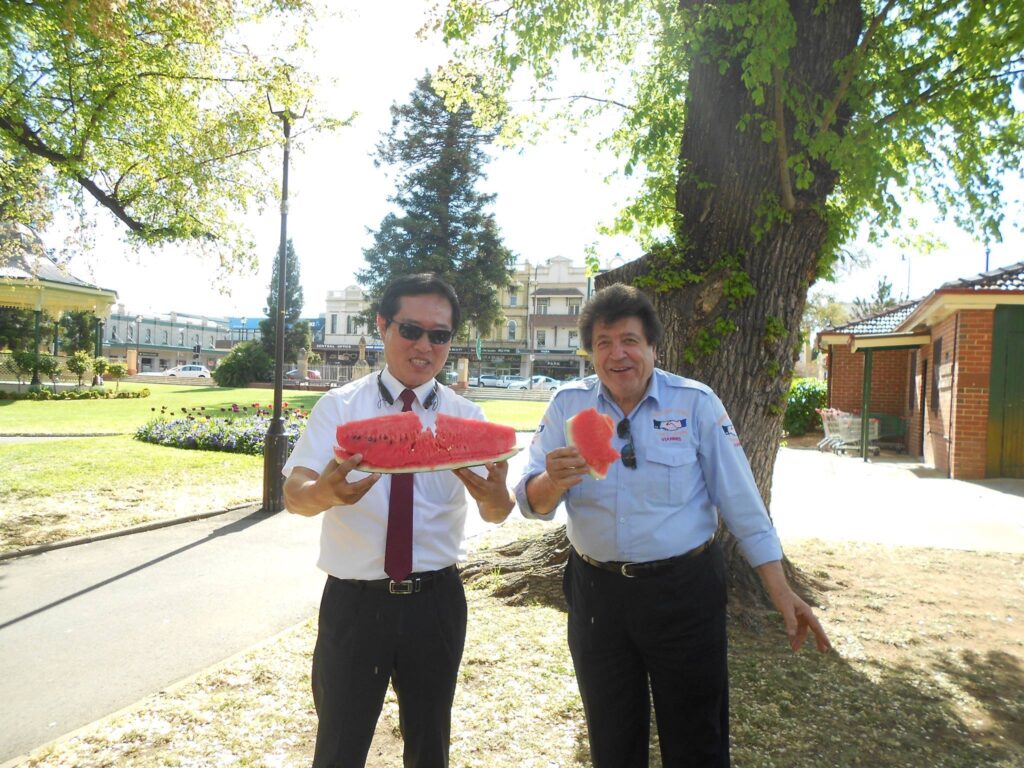 "I like to make people laugh but guided tours are an art that takes time and study. For every trip, especially the longest ones, I have to study the trip up to a week in advance. But we always have a good time and I do not remember in all the years I've done this job, any problem I've had with my clients," emphasises the expatriate businessman and continues, "my clients loved me as I loved them. When there is an appreciation, the rest comes second."
In addition to trips within Australia, which range from day trips to one-month trips, Spathis Friendship Tours also travels abroad.
"My wife travels abroad because I do not like airplanes," says Mr Spathis with humor, as he recognises the valuable help and support of his beloved wife, Voula.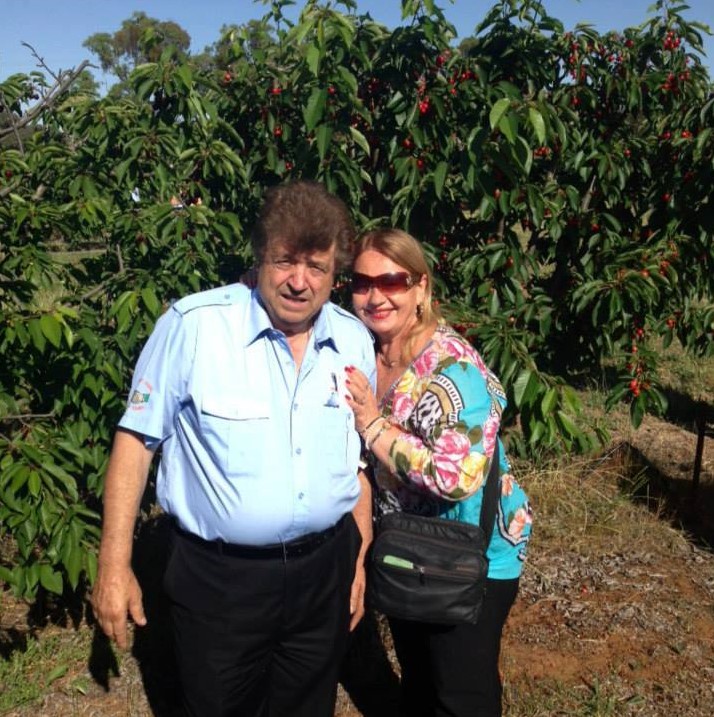 Among the destinations that Giannis Spathis think stand out are the 36-day tour of Australia and the trips to South Australia.
"Australia has many beautiful places to see but at the moment we can not go beyond the borders of NSW. So we discover the beauties of our state by adhering to all the health and safety regulations," concludes the Greek Australian owner of the travel agency Spathis Friendship Tours.
Spathis Friendship Tours is planning the following excursions in New South Wales:
• September 26 & 27: Dubbo, Two-day pilgrimage to Panagia Mytidiotissa, cost: $ 250 / person
• October 31 & November 1: Tamworth, Two-Day Pilgrimage to the Church of St. Dimitriou, cost: $ 250 / person
• Day Trip to Queanbeyan at St. Demetrius Church, cost: $ 50 / person
Contact: 9799 4931, 0401 740 126 (Voula)