Christopher André Marks has kicked off his feature directorial debut with a bang.
His new documentary, King Otto, explores how German football coach Otto Rehhagel defied all odds to lead Greece to victory in the 2004 Union of European Football Associations (UEFA) Championship.
"It was one of the times where we felt relevant on the world stage," Marks tells The Greek Herald from his home in New York.
"You're used to seeing France and Spain win the Euro…", but "Greece had never been in that position."
"We felt a responsibility to Greeks and to the story and to make sure that we told it right, as best we could…," he says.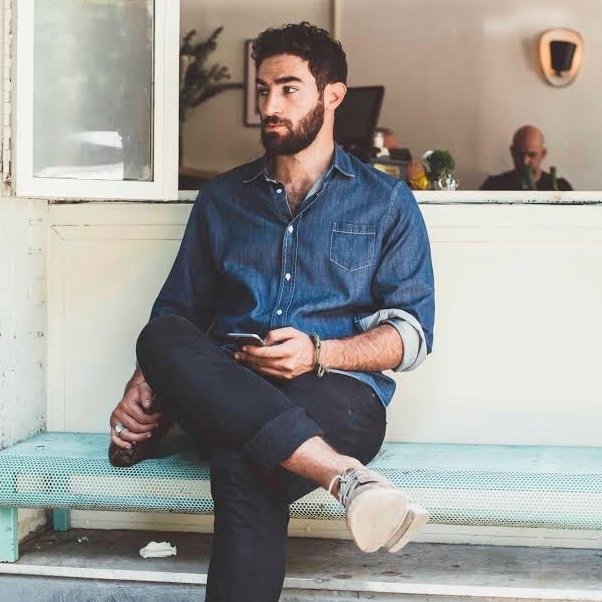 "I think people remember [2004] fondly and get nostalgic just thinking about it, so, hopefully, we can harness that bit of nostalgia into the film."
Marks says the documentary shows that Greece's journey to the European Championship final was no walk in the park.
Rehhagel is infamous for coaching the team through a translator and for his lack of connection to Greece, but King Otto depicts a "warmer" side to the self-proclaimed outsider while treating him as folklore.
"[Homer's O'Muse quote] from the Odyssey was included because we viewed Mr. Rehhagel's journey to Greece as an odyssey." 
"Not many football documentaries start with a quote from Homer."
Marks says Rehhagel is "as charming and inspirational in the film as he is in real life" and provided a miracle for Greeks in it's year of peaks.
King Otto's preview screenings have debuted to packed houses in Australia and rest assured this isn't Marks' first time at the rodeo.
Marks has produced for HBO Sports and ESPN Films, working on projects such as Tiger Hood and the 30 for 30 series, but says it was his Greek-American identity that inspired him to tell the story for the first time.
Marks says King Otto was a four-to-five-year process that involved finalizing distribution deals and finding "some real gems" of footage from various countries.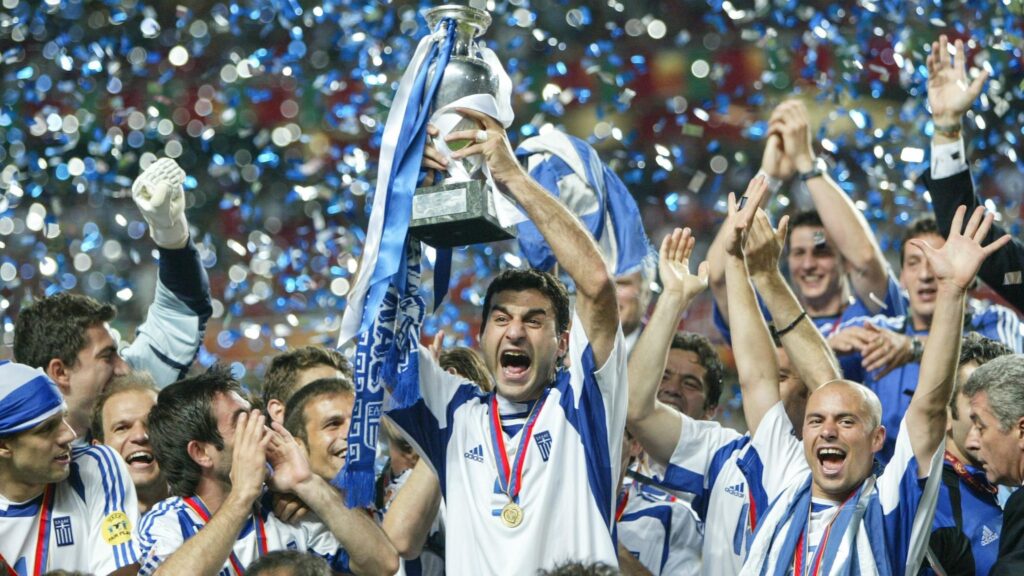 "We've heard from people saying that they were screaming during the game sequences and acting as though they'd seen the goals for the first time and felt like they were a part of the game. That's exactly what we are after so we couldn't be happier," he says.
King Otto also suffered delays brought on by the COVID-19 pandemic.
The production was delayed from its 2020 release and working on the film during lockdown and in different locations proved to be a challenge for the team. 
Rehhagel, along with former President of the Hellenic Football Federation (HFF), Vasilis Gagatsis, Rehhagel's assistant Ioannis Topalidis, and former members of the Greek National Football Team are featured. 
They keep audiences crying and laughing right to it's final scene.
Greek-Australians will be able to relive the historic moment when King Otto hits Australian cinemas on May 27.