Melbourne local, Anastasia Moragiannis, 50, was first diagnosed with Type 1 diabetes at six years old. It was a particularly hard time for the family and especially her Greek parents.
Anastasia's dad didn't believe there wasn't a cure for the autoimmune disease and tried everything he could to find one, even though there was limited information on the topic back in 1978 and especially information in the Greek language.
In the end, Anastasia's then-15-year-old sister interpreted the diagnosis to their parents and would translate for medical appointments. Anastasia's sister was also taught to give her injections when her dad was at work.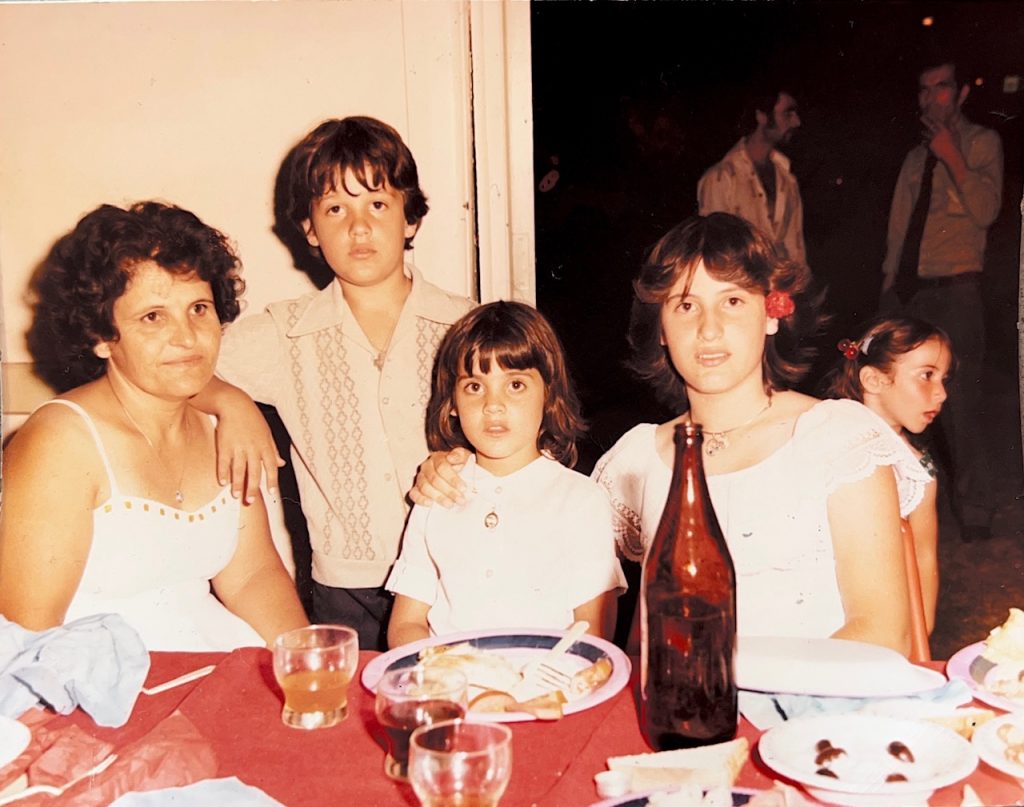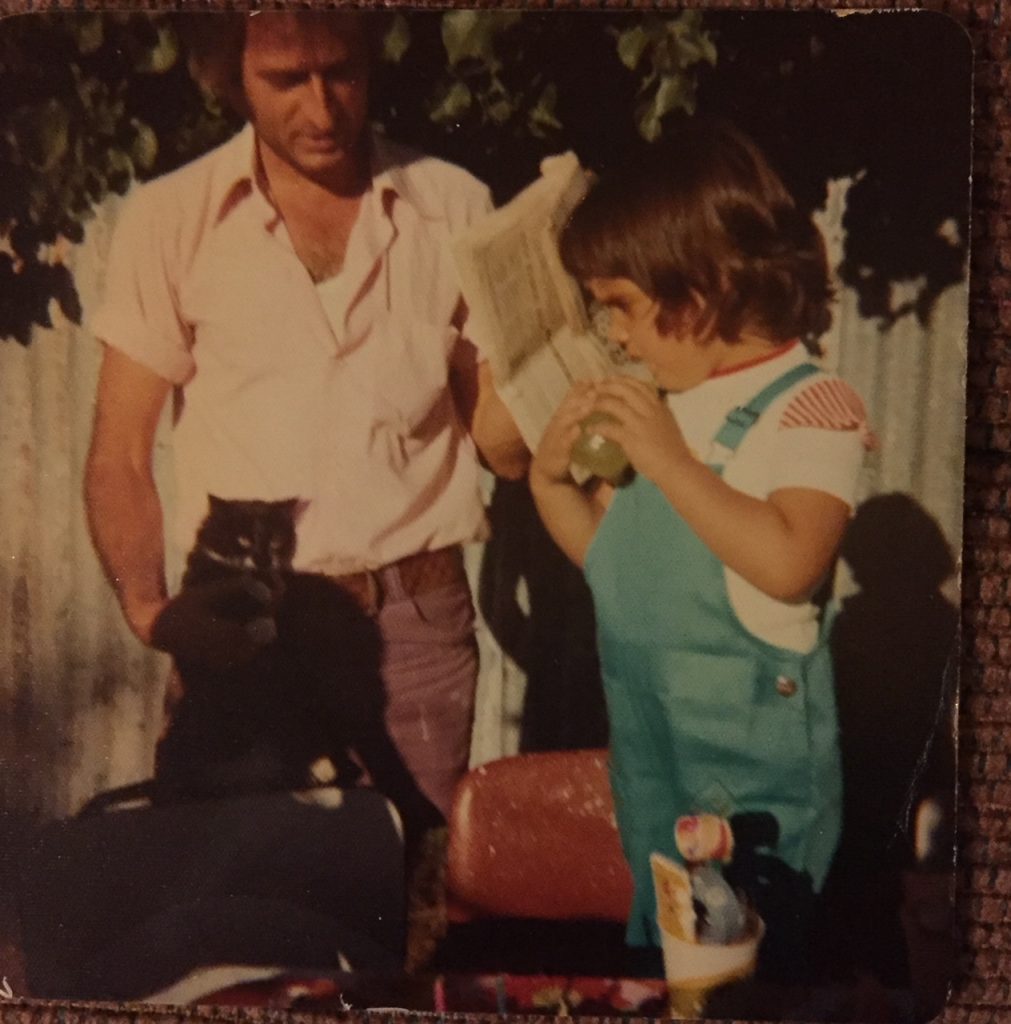 "The 70s were crazy compared to now—they measured things differently and my injections were huge," Anastasia tells The Greek Herald, while explaining there was also a stigma around sugar as the cause of Type 1 diabetes.
"So sugar was barred in our house growing up. But now, as I am older and have lived with the disease and have learned about it, it's not sugar based. We actually work on carbs to figure out how much insulin we give ourselves.
"They even still say on TV shows when people eat all this cake, 'oh, I'm going to get diabetes.' No, that's not how you get Type 1 diabetes."
Type 1 diabetes is an autoimmune disease where the pancreas no longer works and the body is insulin dependent. Type 2 diabetes is when people are insulin resistant, the pancreas works and they can produce insulin, but the body doesn't know how to utilise it.
For 43 years, Anastasia was on multiple daily injections (MDI). They varied, starting with one, changing to two or three, and then whenever she ate or consumed carbohydrates.
"In my teens, there was an incident when my sister bit my toe because I was wriggling around as she was trying to give me an injection," Anastasia laughs. "From then on I learned to give them to myself."
That was until the Omnipod came along.
The Omnipod has been inserted into Anastasia's upper arm and releases insulin throughout the day, meaning she no longer gives herself injections.
"I put it on, and I have never looked back—it's changed my life," she says.
"When I eat, I tell it how many carbs I am going to have and it works out how much insulin it's going to give me, on top of what it's already giving me."
This helps to balance her blood sugar.
"I no longer feel like a diabetic. I just wear mechanical things on my body. My friend calls me 'The Terminator'," Anastasia laughs.
"I'd rather be called 'The Terminator' than inject myself a number of times a day."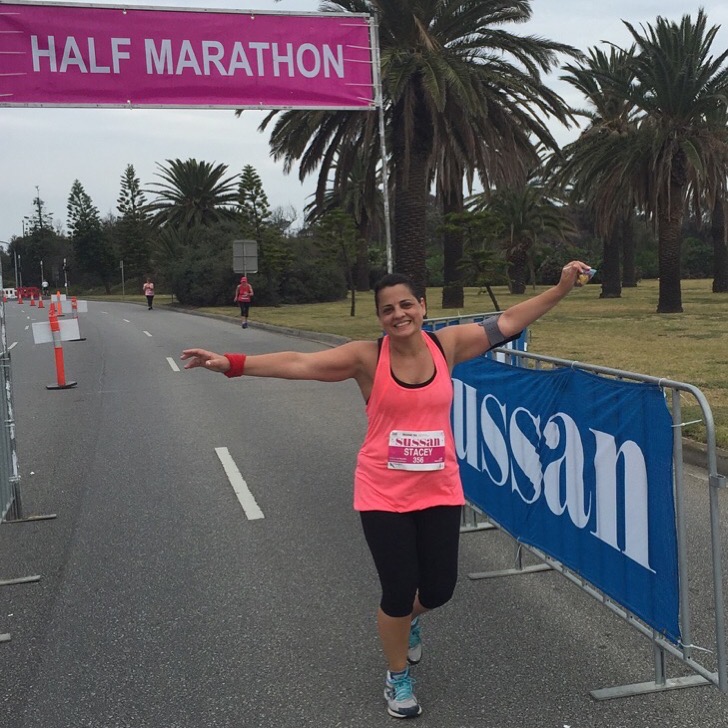 Sugar stigma and the Greek community
Anastasia says it can be upsetting when people claim those with Type 1 diabetes can't eat sugar.
"The Greeks will say, 'you can't eat that!' but we can as long as we give ourselves enough insulin so the blood sugar doesn't spike, so it remains level like a person without diabetes," she explains.
The Melburnian adds that people need to educated and encouraged to ask questions "before making a statement to someone."
"I was on a plane to visit my cousins and my Omnipod was in… so you could see it. I'm not shy, I am happy for people to see it," Anastasia says.
"This man was looking at me, then would look at the pod, then look back to me… and I was waiting and waiting, and he never asked me the question."
Anastasia says it is more than okay to ask questions.
"Ask: What is that? Do you have diabetes? Is that an insulin pump? Ask the question. If you don't know, there are plenty of resources out there to learn about it," she says.
"But don't make assumptions that I am not allowed to eat sugar. It's not like that at all. I love pastitsio, my favourite, and we all know spaghetti is high in carbs.
"Type 1 diabetes hasn't stopped me from living my life. I live my life normal."