By Panagiotis Dalatariof
Inaki Lamua is 26 years old, born in Barcelona, lives in Madrid and has studied journalism. In a short time he conquered the hearts of Greek users on TikTok, as he counts more than 165,000 followers on his profile under the name @greek_vibes, posting particularly positive comments about his Greek.
Through The Greek Herald he sends his own message that "Greece is not only beaches," speaks about the difficulties of our language, does not hide his love for pitogyra and gemista, and laughs when he tells us what his favourite Greek word is and what Greek name he would like to have.
1. Where are you from?
I'm from Barcelona but I've been living in Madrid for four years. I am a journalist and I work in the field of marketing at the moment.
2. How did your love for Greece come about?
It started from a very young age with music. Later I had the opportunity to come to Greece when I was 14. I fell in love with your country immediately and began very easily to bond with the people there, the culture, and of course your language.
3. When did you start to speak Greek?
After my first trip to Greece, I decided that I had to learn Greek because I wanted to understand you and communicate with you. I shall never forget my first time in your country. I was only 14 years old and I had come for the Camera Zizanio Film Festival.
4. How hard was it at first? How did you start taking lessons?
It was very difficult in general (laughs). Maybe it was even harder because I learned Greek by myself without help. Later when I made friends in Greece I started to learn from them as well.
5. What are your favourite places in Greece? How often do you visit our country?
Lately I come once a year but I would like to come more times. I can't tell you exactly my favourite places because I have a lot to see yet but I fell in love with Athens and Santorini.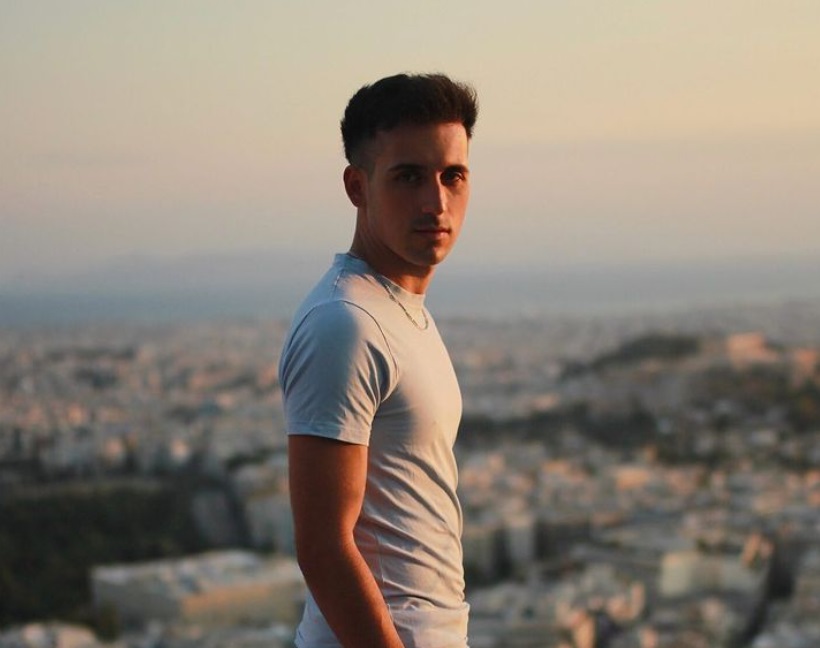 6. What is it that has captivated you so much from our country?
Of course, your culture and hospitality that are unique elements of your country's identity.
7. Do you speak other languages?
Yes, I speak Spanish of course (laughs), Catalan, English and a little French and Italian.
8. What is your favourite Greek word?
The one everyone around the world knows: M@L@K@$ (laughter). I love pitogyra and gemista.
9. What is the message you want to send to the world through your love for Greece and our language?
I want to show the world that Greece is not only beaches and islands. I would like to promote your culture and share it with the Spaniards – I also very much want to show the Spanish culture to the Greeks.
10. Do you like Greek music?
I love Greek music, there are a lot of folk songs I listen to. My favourite singer is Eleni Foureira.
11. Is there something that makes it difficult for you to learn our language better?
Yes! Surely there are too many things but I believe the verbs are the hardest part.
12. If you could choose a Greek name for yourself, what would that be?
He laughs. He thinks for a few seconds and answers us: "Very good question… I don't know, but I really like the name Alexandros."