George Laggis' unwavering commitment to mental health crisis support and suicide prevention has seen him named the winner of Lifeline Australia's Mary Parsissons Outstanding Volunteer of the Year Award 2021.
The award recognises volunteers who have shown excellence in their volunteer field, contributed to the community, have been an inspiration within their centre and demonstrated leadership.
In George's case, whilst volunteering at Lifeline Macarthur and Western Sydney, he has been a compassionate Crisis Supporter and dedicated In-Shift Supervisor to help procure the Lifeline Mobile Cafe.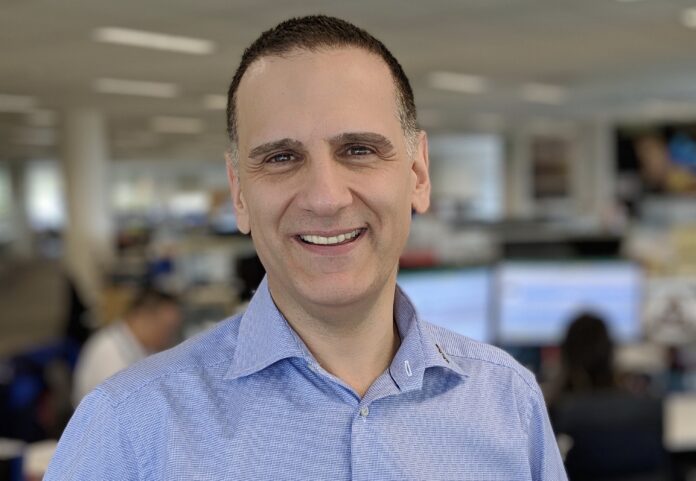 He tells The Greek Herald he is "truly honoured to be bestowed with such an achievement and recognition."
"Having my own lived experience of mental illness and suicide ideation, being able to volunteer with Lifeline has been an absolute privilege, very humbling and an important part of my own recovery," George says.
"Most importantly, not only has it given me a voice but a voice for so many others, who may at times feel like they don't have a voice."
George shared his battle with major depressive disorder, generalised anxiety disorder and substance use with The Greek Herald in September last year. Since then, he says volunteering with Lifeline Australia has taught him a lot about himself.
"Volunteering with Lifeline has taught me how to be human again, how to listen without judgement, how to sit in the pain and the distress of others and mostly importantly, the power of connection," George says.
"Being a Crisis Supporter is my greatest achievement and being an In-Shift Supervisor is the most important role I have ever held and I will ever hold. And for that, I am forever grateful to Lifeline and for all the callers."
If you or anyone you know needs help, Lifeline Australia offers 24 hour crisis support and suicide prevention services. Contact: 13 11 14.