A brief search through the history of the Greek community in Western Australian all points back to one man – Athanasios Avgoustis. He is widely believed to be the first Kastellorizian to settle in the state and was the founding President of the Kastellorizian Association of WA.
And yet despite this pioneering ethos, not many people outside of WA have heard of him. So with the help of two of his grandchildren, Evangeline Galettis OAM and Alexandra Mandalis, The Greek Herald endeavoured to find out more about the life of this incredible man.
Migrating to Australia from Kastellorizo:
Athanasios was born in Kastellorizo in 1870 and was the eldest son of Georgios and Evdokia Avgoustis. At the tender age of 14, Athanasios and his cousins, Dimitrios and Athanasios Manolas, had to flee their homeland after they were involved in a minor sea skirmish with a Turkish ship.
The boys ended up in Egypt where they worked with the Suez Canal Company. The sight of ships passing southward through the canal aroused in young Athanasios a desire to go to Australia.
He left Egypt, making his passage to Singapore then to Broome, where he worked in the pearl industry for some time. Later he moved to Freemantle and Adelaide, until he eventually returned to Perth and set up business as an oyster and fish merchant.
But after seven years, Athanasios returned to Egypt and married Panaula Komninos on September 25, 1904. When the pair travelled back to Fremantle, Panaula was somewhat disappointed by what she saw.
"My grandmother came from Port Said, she had been educated in a French convent. She was a lady and here they were in a colony, and it was very, very sparse. There was hardly anything. I think they would have struggled," Athanasios' granddaughter, Evangeline Galettis OAM, tells The Greek Herald.
Founding member of the WA Greek community:
Despite this struggle, the Greek couple were still able to look after their family, which included six daughters and three sons.
Using the knowledge he had gained on the pearling grounds of Broome, Athanasios tried to establish oyster beds on a stretch of shore along the Swan River without much luck. Eventually, he was able to keep oysters shipped from Sydney alive and growing in the Swan River at East Fremantle and that's where he ended up establishing WA's original oyster bed restaurant.
"That restaurant was a sparkling place because it was the first time there was a restaurant that specialised in oysters. Other things like steak came too but people went in there for the oysters," Athanasios' 92-year-old granddaughter, Alexandra Mandalis, tells The Greek Herald.
Later the couple even took many newly arrived Greeks under their care, providing food and shelter until they could find employment.
"The majority of the Greeks in Perth came from the island of Kastellorizo. When many of them arrived at Freemantle, they were in straitened circumstances, but [Athanasios] was always disposed to help them," an article in the West Australian on May 28, 1932, states.
Of course, the first Greek organisation in WA, of which Athanasios was a founding member, and the establishment of the Kastellorizian Association in 1912 was central to this support as it gave Greek migrants a chance to connect with each other.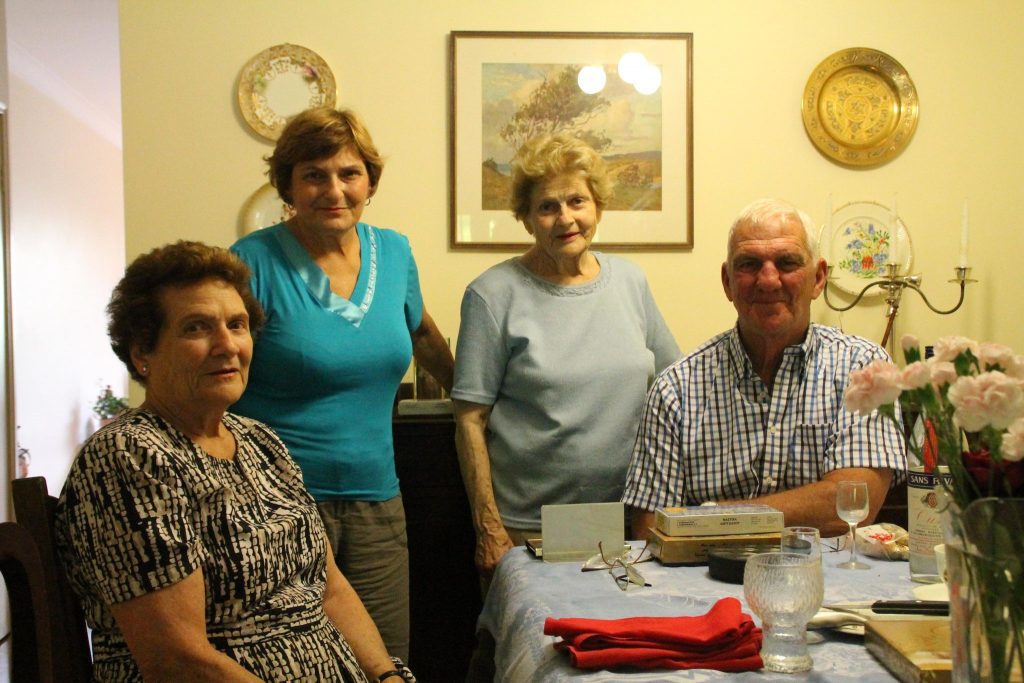 During this time, Athanasios also held church services in his home until he pushed for the construction of the Saints Constantine and Helene church in Perth. Prior to this, Greeks had to wait for a priest to pass through the city by ship to conduct weddings and christenings.
"He used to organise everything for weddings and christenings so that he had it all ready when the priest got there at the port… because if they missed the wedding, they had to wait maybe another six or twelve months for the priest to come again," Ms Mandalis says.
With all this in mind, it's clear Athanasios was a pioneering man in WA and one who was dearly missed by all when he passed away in 1932 at the age of 62. His wife continued his legacy, building a restaurant over the river called 'Auguste's Oyster Beds' and running it with the help of three of her daughters, Helene, Gela and Dorothea.
The restaurant ran in the family until 1966 and is now known as 'the DOME' restaurant. A plaque sits in the restaurant commemorating the role of Athanasios in WA's oyster industry and Greek community.
*This article was made possible with the help of information provided by Evangeline Galettis OAM.