By Takis Triadafillou.
Xanthi FC is one step closer to Greek Super League promotion after coming out victorious, 2-1, against Panetolikos on Wednesday night in Pigadia, Greece.
Panetolikos was just ahead in the 6th minute with the help of Vergos, but Xanthi made a stunning comeback with the goals of Ebert (52′) and Mikeltandze (71′) in the second half.
This means thee final decision on Xanthi's promotion will be judged in a second match which will take place on Sunday, May 30 at 7.30pm in Agrinio. The game can be viewed on Monday, May 31 at 2.30am in Australia.
Xanthi FC's victory:
Panetolikos managed to take the lead in just the 6th minute with a shot by Vergos, after a transfer from Duarte who stole the ball from Petrovic. The second good phase of the match was when in the 16th minute, Vergos again had a chance to score but failed to control the ball properly in the area and missed the shot.
Xanthi then improved its performance, took possession of the ball, while the team of Agrinio retreated in order to "close" the weaknesses in its defense and make good counterattacks, pushing in the midfield.
Xanthi's first good opportunity was in the 29th minute, when a shot by Thymianis through the area went over the crossbar. The answer of Della's team came in the next minute (30′), when Dias sent the ball out with a shot from a good position.
Xanthi still had two good chances in the first half to score. First in the 43′, when Dina shot from a side position in the large area he was blocked by Knet, and then with Jurman in the 1st minute of the delays, who from a good position in the area did not find the ball as he would have liked, lost a large opportunity for a draw.
With the start of the second half, Vergos lost a great opportunity to double his goals, when due to a mistake of the defense of Xanthi and a transfer from Mendoza, he shot alone from the height of the small out area.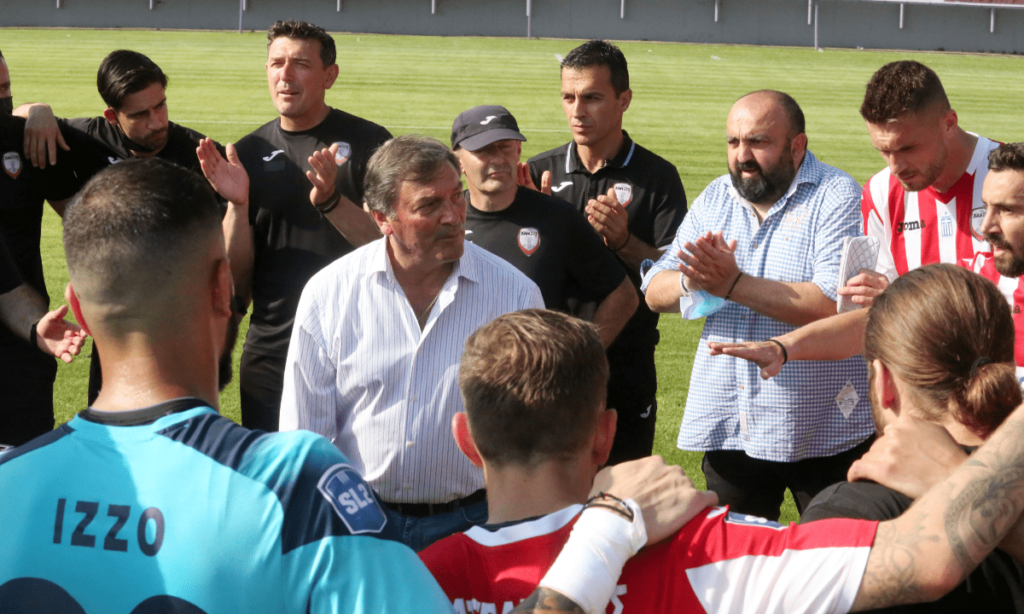 Thus, the hosts found the opportunity to reach a draw, with Ebert scoring at 52′ from a pass by Siatravanis and a little through the big area correctly placed Knet. Two minutes later (54′), Panetolikos threatened again with the active Vergos, but the shot he made went out again. In the 67th minute, Dias caught the shot from a side position, after a corner kick by Barbosa, but the ball went just out.
In the 71st minute, Xanthi managed to take the lead with a shot by Mikeltandze, from a transfer by Schroener. It should be noted that the former had entered the race change at 35′ and the latter at 70′. In the 78th minute, a good header from Verker was blocked by Kenneth. In the delays (90 + 3΄) Xanthi "reached" 3-1 when Kapnidis's header went out.
After the win, Xanthi FC coast, Babis Tennes, said: "I can not complain about the players. They managed to turn around a game against a senior team. Congratulations for the effort they made."