One of the greatest comebacks in French Open history was almost in the hands of Stefanos Tsitsipas Saturday morning, yet was stolen away by a great performance by World No. 1 Novak Djokovic, beating the Greek tennis player 6-3 6-2 5-7 4-6 6-1.
With many highs and lows for both players, each competitor should be proud of the performance they put in during the French Open semi-final match.
Djokovic held great composure through almost the entire match, whereas Tsitsipas almost broke the Serbians incredible 215-1 record of winning after being two sets up.
The match looked grim for Tsitsipas from the opening hour as Djokovic defeated the World No. 6 with ease in the first two sets. The Serbian tennis player was unmatched as he maintained his high composure to take the points against a frustrated Tsitsipas.
Down but certainly not out, Tsitsipas came back in the third set to secure a tie-break victory. From 30-0 down, he drilled a backhand down the line winner and then a winning forehand down-the line on consecutive points to move to within two points of the set. At 30-30, Djokovic stumbled while moving to Tsitsipas's low slice, dumping a forehand into the net.
This was only the beginning for the Greek.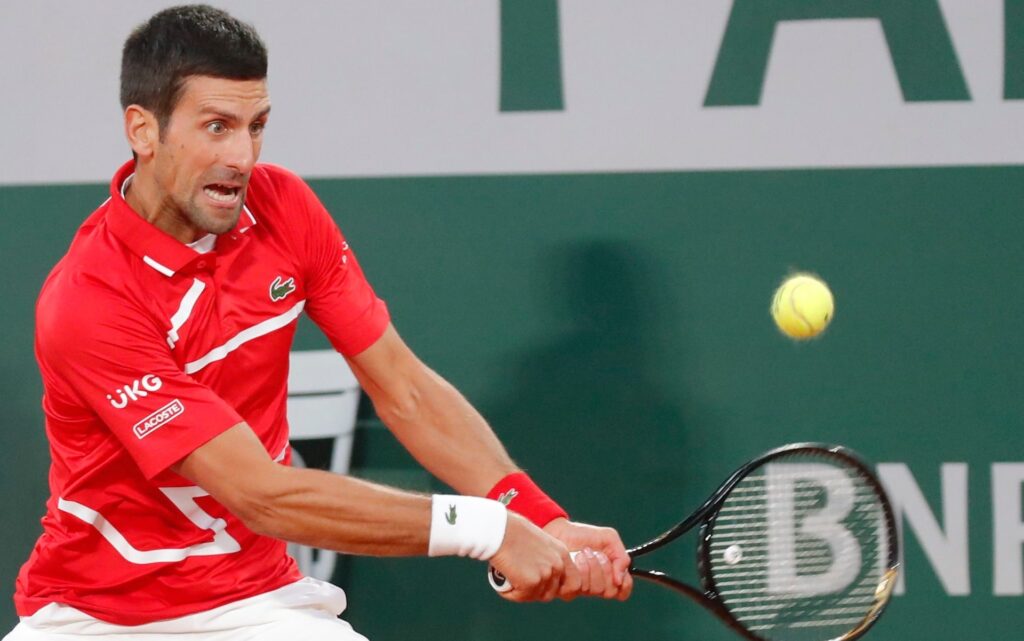 Djokovic crumbled in his service game during the fourth set from 40-15 to drop his serve and the set, closing off the run of four points with a drop shot into the net. Tsitsipas brought his youthful energy to power through Djokovic's strong returns, forcing the game into a fifth and final set.
A valiant effort and hope for a grand final match by the Greek were sadly crushed in the final set by the intelligent World No. 1. Having secured the first few points of the game with well placed drop shots, the Serbian knew just how to beat the Greek World No. 6.
Djokovic gracefully secured five straight sets as Tsitsipas went on to lose the fifth and final set 6-1.
Until his match point at 6-3 6-2 *5-4 AD-40, Djokovic had saved 10/10 break points and won 4/5 break points. After the match point until the beginning of set 5, he won 1/10 break points and saved 1/5.