Thanasi Kokkinakis has spent this year rebuilding his fitness and form following a severe bout of glandular fever.
The 24-year-old has been training in Melbourne for the past few months and hitting regularly with two-time Australian Davis Cup champion Mark Philippoussis.
"Mark's been great for me. He is a super nice guy," Kokkinakis said.
"I couldn't get my coaches over from Adelaide just yet. Obviously with the year kind of in limbo, I didn't want to get them over when I wasn't sure what I was doing tournament wise.
READ MORE: Thanasi Kokkinakis writes about Greek bond with Nick Kyrgios: "nothing has changed since we were kids"
READ MORE: Thanasi Kokkinakis opens up on five-month health battle
"But Mark is in Melbourne and ever since I was younger, he has always been willing to help and never asks for anything in return. He's just a super good guy and I really appreciate him."
Kokkinakis described Philippoussis, who is a former world No.8 and two-time Grand Slam finalist, as a great support.
"It is not even about the tennis, it's just good to have a relationship with him," Kokkinakis said.
"Mark always has my best interests in mind. Anything I can get from him tennis wise is a bonus, he obviously has a lot of experience.
"He's been through a lot of injuries himself and I think we have similar personalities, so he gets me and knows what makes me tick. He is just a really good guy to have around."
Australian Davis Cup captain Lleyton Hewitt has also been helping Kokkinakis in his comeback.
"I've hit with Lleyton a little bit as well," Kokkinakis said. "He's always been good to practise with."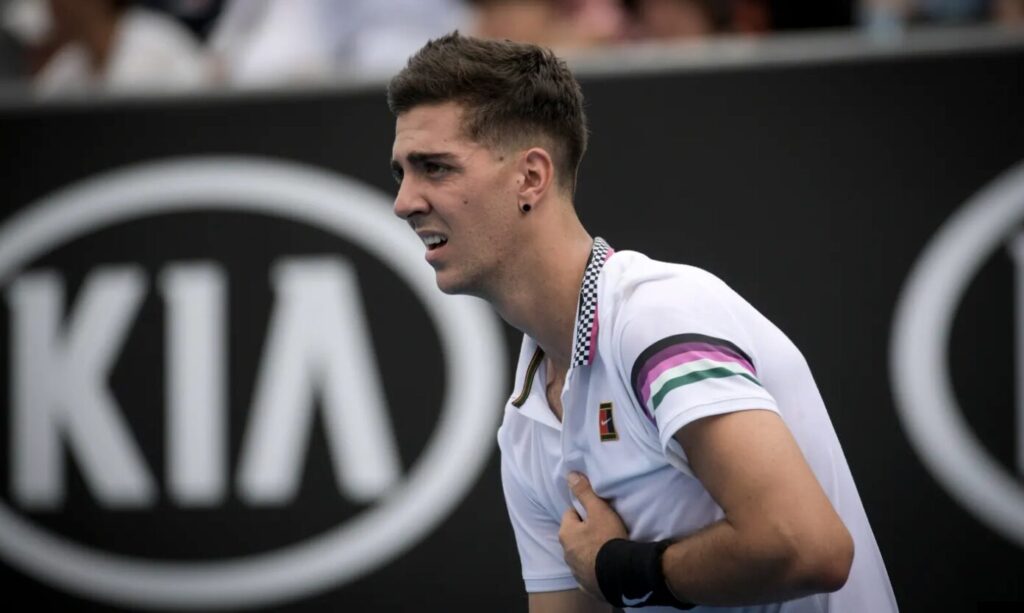 In an interview with the AAP, Kokkinakis revealed his shocking health battle with glandular fever and muscle injuries.
Standing 193cm, Kokkinakis's weight dropped to just 68kg after he was diagnosed with glandular fever and ended up in hospital for a week, having his tonsils and adenoids removed.
It was the latest blow in a cruel series of injuries for the former Australian Davis Cup hero, which has included shoulder, elbow and knee injuries, lingering osteitis pubis, pectoral issues and torn oblique and abdominal muscles.
Sourced By: Tennis.com.au