As part of the celebration of International Day of Persons with Disabilities, South Melbourne FC announced an ambitious partnership with Australian Blind Football.
The partnership looks to provide a home-base in Melbourne at Lakeside Stadium with regular training sessions and open public come-and-try events to grow the game. Blind footballers at the club will represent Victoria at national competitions and participate in National training Camps as they strive to cement their position in the national team.
South Melbourne President Nicholas Miakousis said to smfc.com.au that he is proud of the work done by the club in collaboration with Dave Connolly from Australian Blind Football.
"At South Melbourne we have always advocated for aspirational football where any player or club has the potential to reach the top of the game both here in Australia and Internationally.
"The establishment of the blind football team is another aspect of aspirational football helping people achieve the best they can."
The President added that he is looking forward to seeing South Melbourne FC players represent Australia at major international sporting events like the Paralympics.
Former Senior Men's player and Theo Marmaras Medal winner for Player of the season in 2009, Sebastian Petrovich will be involved as a volunteer and referee for Blind Football in Victoria.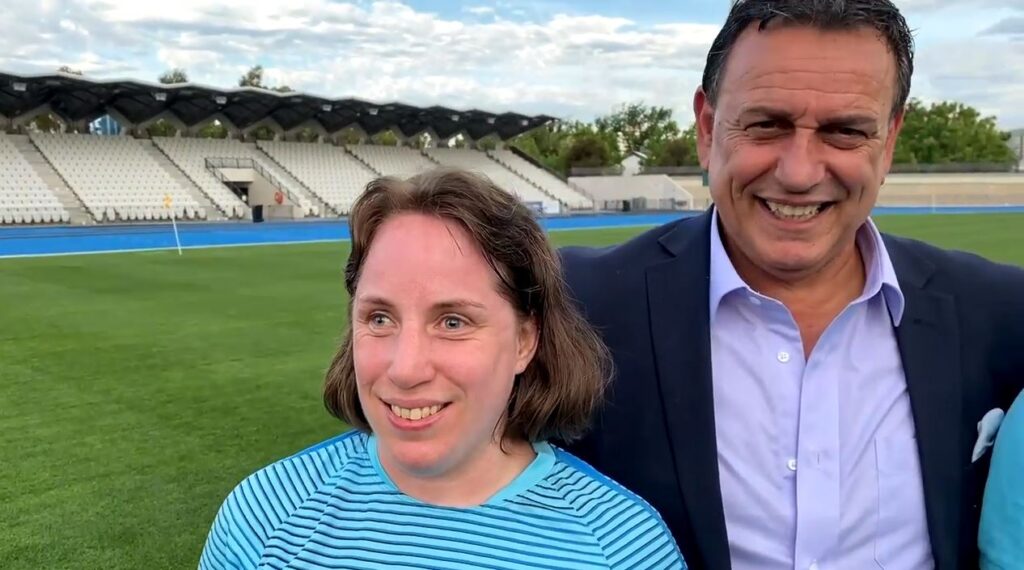 Sebastian told smfc.com.au: "We are very grateful for the partnership with South Melbourne. The club has been very welcoming and it's going to be an amazing time for the future advertising of the sport and building pathways into the future for the blind football team."
Shae Skinner, one of the club's new team members told smfc.com.au about her journey in the game.
"I have been playing football for about five or six years," Skinner saids.
"As part of the Australian team we travelled to Kochi in India in 2018 for our first international competition against the Indian Blind Football team.
"I was also selected to travel to Japan in 20129 with an invitation from the International Blind Sports Federation female to take part in an all-female blind football international training camp.
"I am looking forward to representing South Melbourne and playing for the club, as well as more opportunities to play for Australia and travel overseas."
The South Melbourne Blind Football team will be based at Lakeside Stadium and host regular free come-and-try sessions for the community commencing in early 2021.