Maria Sakkari beat Australian Storm Hunter 6-2, 6-4 to reach the last 16 of the Guadalajara Open Akron WTA 1000-level professional women's tennis tournament in Mexico on Wednesday night.
Sakkari's attacking style was on full display, demonstrating her speed and agility to claim victory over her opponent Hunter ranked 157th, at the WTA tournament taking place September 18 to 23.
Reflecting on her triumph, Sakkari expressed her gratitude for the opportunity to overcome her fears and doubts, stating, "I couldn't ask for a better place to conquer my tough emotions."
"I felt like before the match I was excited to come back out on the court," she said in an interview with WTA.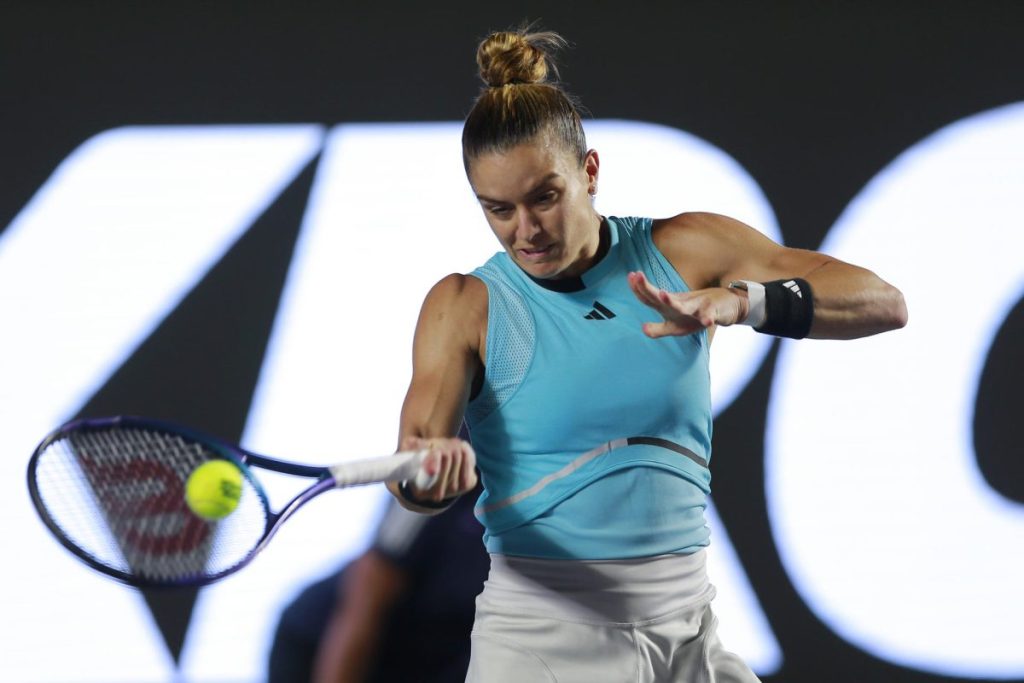 The No 9 in the world Greek tennis player said she was excited to return to the court, feeling a strong connection to the tournament.
"I feel like this is my home tournament. I'm not joking," she exclaimed, eliciting an enthusiastic response from the crowd.
In a lighthearted moment, Sakkari playfully suggested, "Maybe I can get a citizenship, I can become Greek and Mexican."
Sakkari's win sets the stage for an exciting clash with Italian player, Camila Giorgi, on Thursday September 21 as both players strive to advance further in the tournament and showcase their tennis prowess.