Greek Australian tennis star Nick Kyrgios appears to have a new interest off the tennis court after being sidelined from the Acupulco Open with an injury.
The Australian World No. 39 was seen in Mexico getting comfortable and enjoying the company of Russian player Anna Kalinskaya.
The Daily Mail snapped photos of the pair hanging out together and eating tacos as Kyrgios planted kisses on the Russian World No. 111.
Kyrgios posted two Instagram stories of Kalinskaya; in the first she's playing basketball with a friend at home and showing off her skills.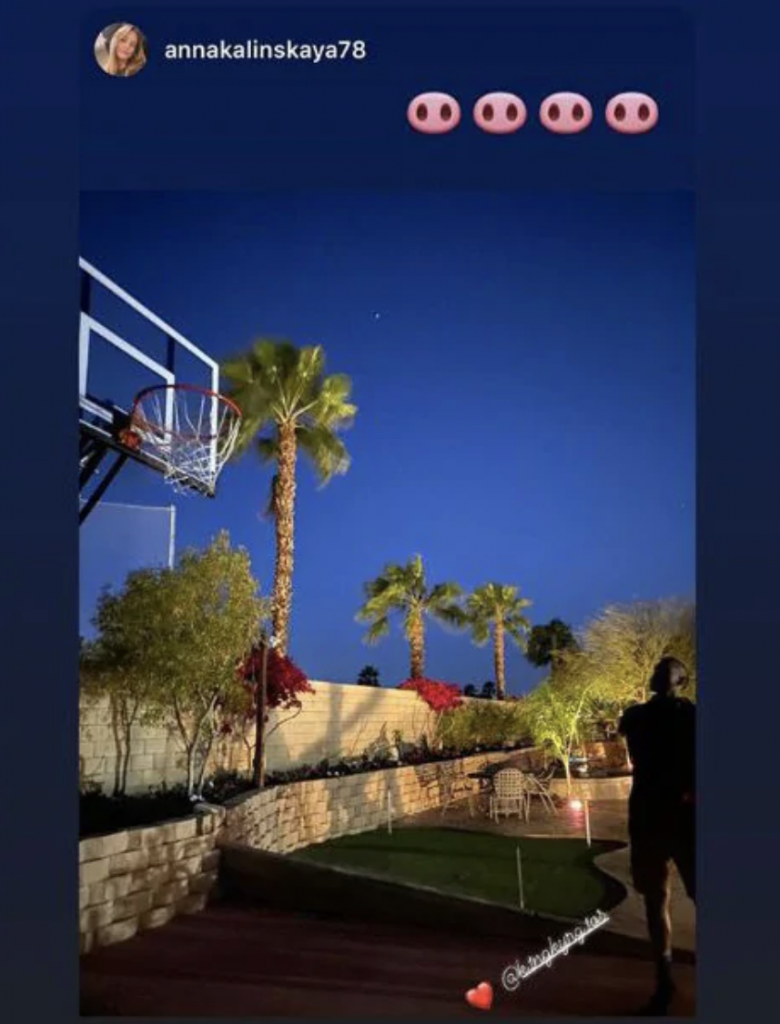 The second is a repost of Kalinskaya's story of Kyrgios shooting hoops at night-time with a love heart emoji next to his name.
The pair were rumoured to be already dating, with the Australian tennis star sharing a photo to his Instagram story last September with the caption 'my face when I see you doing your thing today'.
Kyrgios was forced to pull out of the Mexican Open mid-game after suffering a wrist injury against Ugo Humbert after just 32 minutes.
Kyrgios later vented his anger in an expletive-laden news conference – saying he 'couldn't care less' about the criticism.