Miltiadis Tentoglou wins first place in the Diamond League in Zurich, with a terrific final leap of 8.20m.
This comes after his first place win for long jump at the 2023 World Athletics Championships in Budapest with a jump of 8.52m.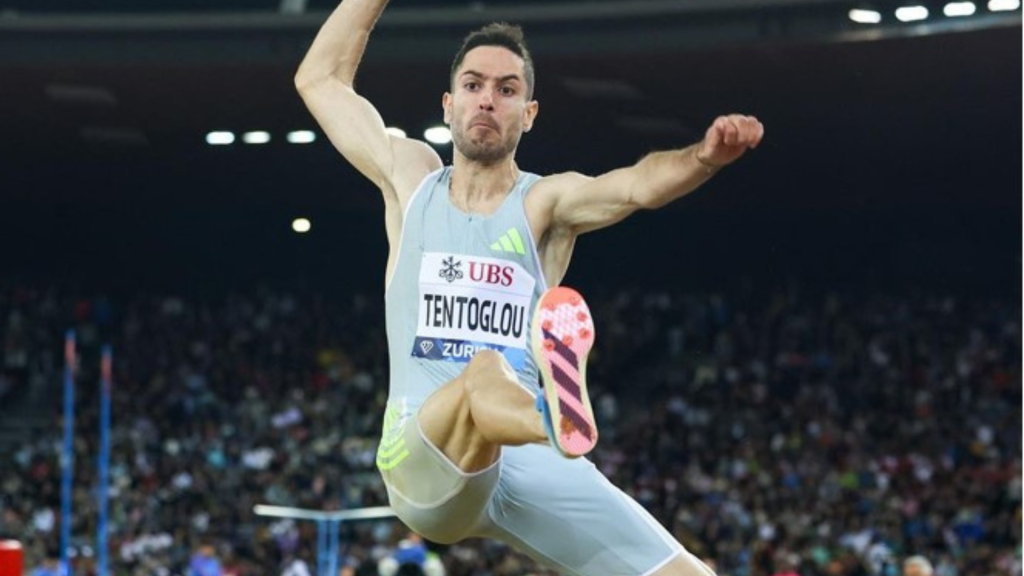 In a race involving his World Championship rivals, the Greek jumper has done it again.
All jumpers had a hard time finding their footing. Tentoglou was in front after doing 7.95 and 8.04 in the first two jumps.
Gale passed him on the fourth jump with 8.07. In fact, Lawson also passed the Greek champion with 8.05m, while Yuska reached him with 8.04m.
💥Κύριες και κύριοι ο Μίλτος Τεντόγλου! 💥
Ο αγώνας δεν τελειώνει εάν δεν κάνει το τελευταίο του άλμα! 👇
Στην έκτη και τελευταία προσπαθεια στο Diamond League της Ζυρίχης πήρε τη νίκη με άλμα στα 8,20 (-0,5), ενώ μέχρι εκείνη τη στιγμή ήταν τρίτος! pic.twitter.com/yJmpjbLZvN

— SEGAS (@PRESEGAS) August 31, 2023
However, Tentoglou had a better second jump and thus had one more jump left. In his last attempt he landed at 8.20m and emerged the winner.
This is said to be the last race of the year for Tentoglou, according to his plans.