Greek fencers Panos Triantafyllou and Vasilis Ntounis are preparing for the Tokyo Palalympic Games in August, hoping to prove what can be accomplished in a wheelchair.
Triantafyllou, 33, won silver at Rio's 2016 Paralympic Games, and since then has been picking up medals in various other competitions. He won gold last November at the Wheelchair Fencing World Cup in Amsterdam and silver this month at the cup in Eger, Hungary.
Triantafyllou is currently ranked No. 2 of the year's best athletes by the International Wheelchair and Amputee Sports Federation, and he ranks fifth for Paralympics qualification for Tokyo 2020.
"Only the best 10 qualify for the Paralympics, or the ones who come first in the European tournament and the world championship get a direct qualification," Triantafyllou says, speaking with NPR. "Theoretically I qualify, but it's better to attend the last three tournaments ahead of the Paralympics."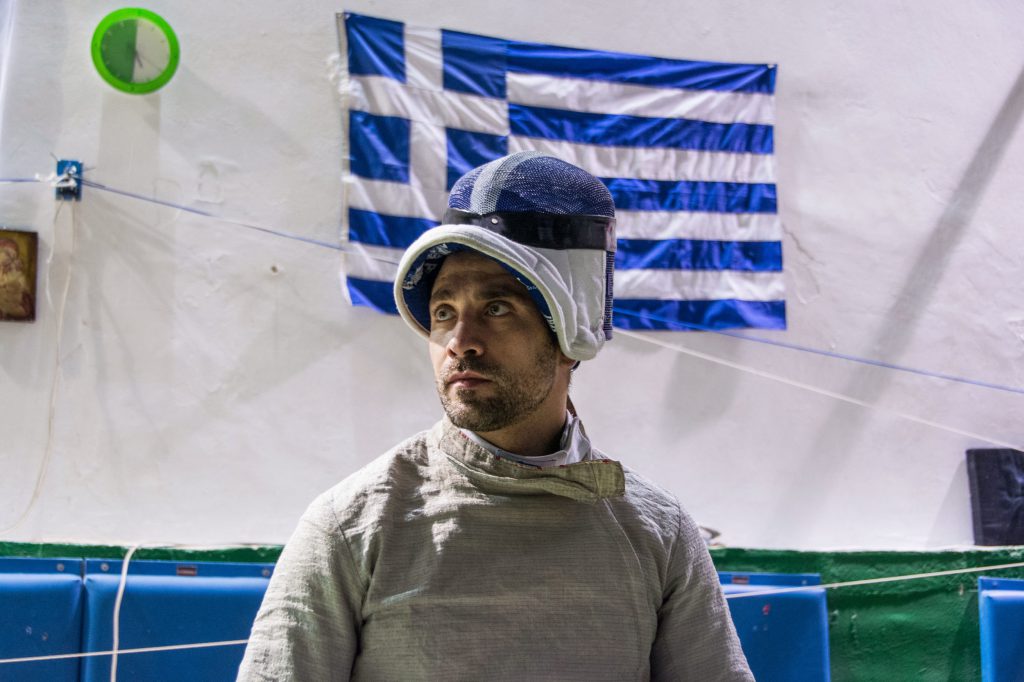 Despite his huge success, he says Greece hasn't always been very supportive of people with activity limitations.
"Greece gives to a person with disabilities an allowance of maximum 600-700 euro [every month], depending on the disability," he says, an amount equivalent to $660-$770, which is considered low by European Union standards. "If you can't work and don't have your own house, you simply don't get by. When you have to pay 400-500 euros [$440-$550] just for your rent, how can you handle your other expenses, like bills, food, etc.?"
According to a 2017 report by Eurostat, more than 82% of adults with disabilities in Greece lived in a household that struggled financially. This is the highest rate in the European Union and well above the EU average of less than 30%.
Triantafyllou was in a car accident on Nov. 21, 2004, that left him paralyzed from the thorax down.
He considers himself one of the lucky ones because he received some insurance money, but it isn't enough. "They only cover your everyday expenses for some time," he says.
In recent years, Greek media outlets have paid more attention to athletes with disabilities. Social media networks have also helped offer exposure.
"When you see something and hear about it, you learn how to respect it," Triantafyllou says regarding ramps and parking spots for the disabled, which are often blocked by parked cars or being used by people with no disabilities, just for their convenience.
Sourced by: NPR