Greece's Women football team suffered an abysmal six-goal loss in the UEFA Women's Championship on Saturday, falling to fourth place in their group.
Facing the current leaders of their group, expectations weren't high for the blue and white's. Yet, nobody predicted the Greek team, filled with talented youthful prospects, to go down so convincingly.
Greece's attacking trio had a combined age of only 23, with fans expecting a show of their incredible talent. Unfortunately, their attacks were cut off completely from Germany's near-perfect defence.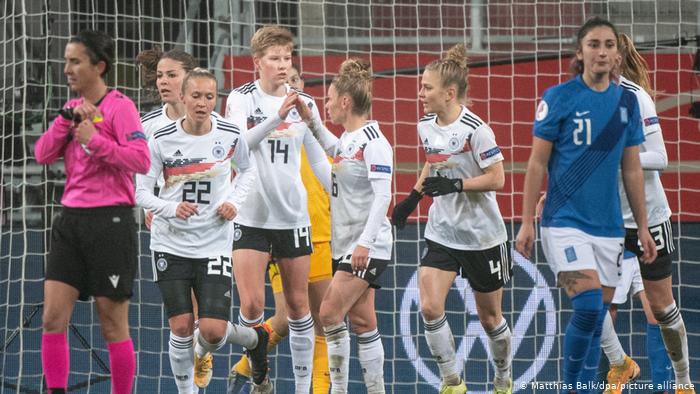 Germany took 40, yes that was read correctly, attempts at goal. Meanwhile Greece's women's side failed to take a single shot in the ninety-minute game.
Eintracht Frankfurt striker Laura Freigang made an impressive appearance for Germany, scoring a 25-minute hat-trick in the first half.
"We take it just as seriously, whether we're facing a big country or a smaller one," German women's player Dzenifer Marozsan told DW afterwards.
"We have a lot of young players, who are very talented, and they bring freshness into the team."