Greek Australian boxer George Kambosos Jr has talked up the potential to hold a title rematch with Teofimo Lopez in "Australia, Greece or somewhere else."
Kambosos made the comments to Little Giant Boxing during training for his July 22 match against Maxi Hughes in Oklahoma, the United States.
The Greek Australian is the only man to beat Teofimo Lopez in an impressive boxing match at the Madison Square Garden Theatre in 2021.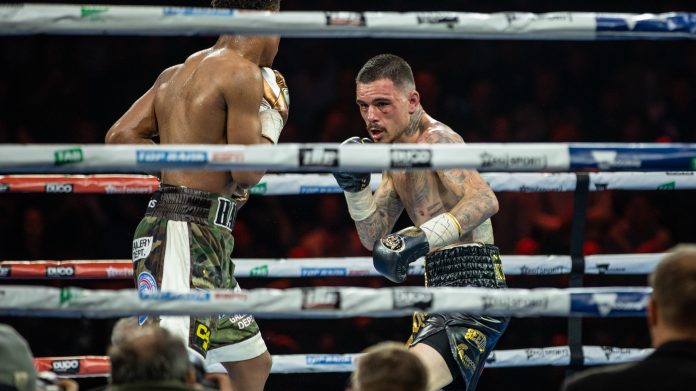 Earlier this month, Lopez returned to his brilliant best with a flashy win against Josh Taylor to take him to the top of the 140lbs division. Immediately afterwards, the 23-year-old announced his retirement insisting he would only return for multi-million dollar pay days.
"When the money dries up, he'll definitely be back. Inside the ring, it'll never be peace between me and him. It'll always be war," Kambosos said.
"If he wants to do it again, I'll see him again. I beat him. I took his belts and beat him fair and square. If he wants to get it done and it makes sense, maybe he can come over to Australia. I went to his backyard, or we can do it in Greece or somewhere else. Yeah, we can do it."
Source: boxingnewsonline