George Kambosos Jr's stunning win over Teófimo López to claim the IBF, WBA and WBO lightweight titles would make anyone want to celebrate.
But the enormity of being crowned world unified lightweight champion hasn't sunk in yet for the proud Greek Australian.
In the hours immediately after etching himself into Australian sporting folklore at New York's Madison Square Garden, Kambosos told The Sydney Morning Herald he received treatment at hospital before returning to his hotel for a "nice burger" and "to get some sleep."
"I knew I was going to do this and there really hasn't been much celebration," he said.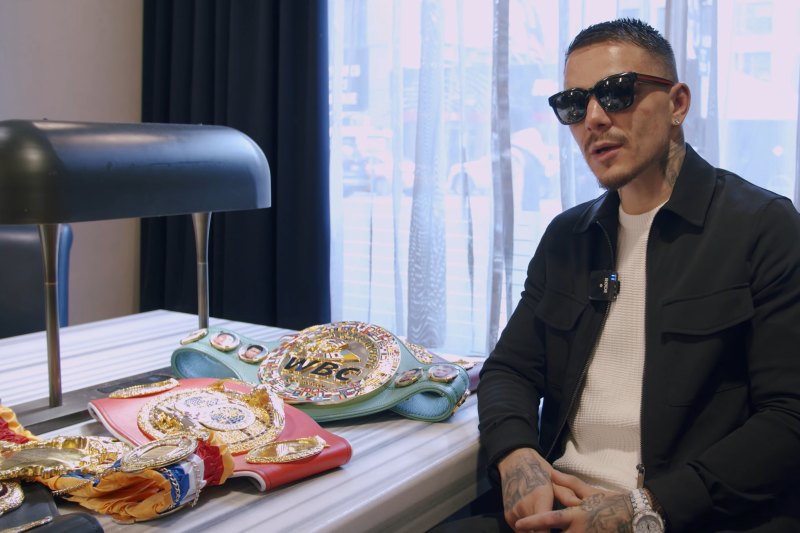 The 'Michael Jordan' of Australian boxing:
Of course, this contrasted greatly to the fanfare back in Australia where sporting greats and the Greek community were overjoyed at his victory.
Among the first to send his praise was former WBA world super middleweight titleholder, Anthony Mundine, who declared Kambosos "the greatest boxer Australia has produced."
"From the greatest sportsman's Australia has produced to the greatest boxer Australia has produced, congratulations my man enjoy the moment no one can take it away from you. Proud of you!!!!!," Mundine wrote on Facebook.
Harry Garside, who won Australia's first Olympic boxing medal in 33 years with his bronze in Tokyo, also said Kambosos was an inspiration to young Australian boxers.
"He turned up to fight and I reckon it's one of the best boxing outcomes Australia has ever received," Garside told ABC News.
"He's the top echelon, he's the Michael Jordan and he's come from the same places as us, he's fought on the same cards and it makes you even more motivated."
Legendary boxing trainer, Johnny Lewis, agreed and declared Kambosos could be the next Jeff Fenech.
"What Jeff Fenech did was marvellous. Jeff was very determined and disciplined, and he could have beaten any featherweight in any era," Lewis told The Daily Telegraph.
"Now George has to continue on, but he's every chance and he can emulate Jeff and become an all-time great."
Greek community in Australia rejoices:
This sentiment was also echoed by Federal Member for Adelaide, Steve Georganas MP, who congratulated Kambosos on his victory in Parliament on Monday.
"[George] goes down in the history books with Lionel Rose, Jeff Fenech, Kostya Tszyu and all the others. I think we're all proud of his achievements. He worked so hard," Mr Georganas said in his address.
"He was a sportsman with true dedication, true boxing spirit. I know boxing isn't as popular as it used to be many years ago but the dedication and the hard work that this person has put in, he was a fantastic person from a Greek migrant background who has done us proud."
Others from the Greek community also shared their pride in the Greek Australian boxer by posting photos on social media and comments under The Greek Herald's article such as: "we are all so proud of you" and "absolute warrior."
Many were also calling on Kambosos to return to Australia to defend his titles.
Kambosos said he hopes to fight in Sydney or Melbourne at a packed Stadium Australia or Melbourne Cricket Ground, with a list of stars lining up to take their shot at the 28-year-old.
Among them is the undefeated Devin Haney, who holds the only other recognised belt in the division, the WBC title.
"I'm the one being hunted now. I'm not the hunter any more. I've got a lot of motivation, a lot of inspiration. I'm very stubborn, if they think they're going to take these belts off me, they've got another thing coming," Kambosos said.