Sports broadcaster Basil Zempilas opened up with SEN on Thursday, discussing his interview with Ben Cousins for a new documentary, airing on Sunday night for Channel 7.
In a groundbreaking sports interview, Basil talks with the former West Coast Eagles captain, who breaks his silence for the first time in 10 years.
Cousins is set to address a number of topics, including whether he is still using drugs. But Zempilas believes the premiership player has a number of battles on his hands, on top of his addiction with drugs.
"I think probably the biggest takeaway from this, Ben's battle continues. His life is a battle, it's a battle every day," Zempilas told SEN.
"What he wants now is some normality, but it is a battle for him to find that normality as he is still fighting that battle with addiction. The biggest difference I think now with Ben Cousins 10 years later, he knows what he needs to do, he knows what he needs to leave behind and he puts his hand up and takes the blame for where he is now, I don't think he always did that.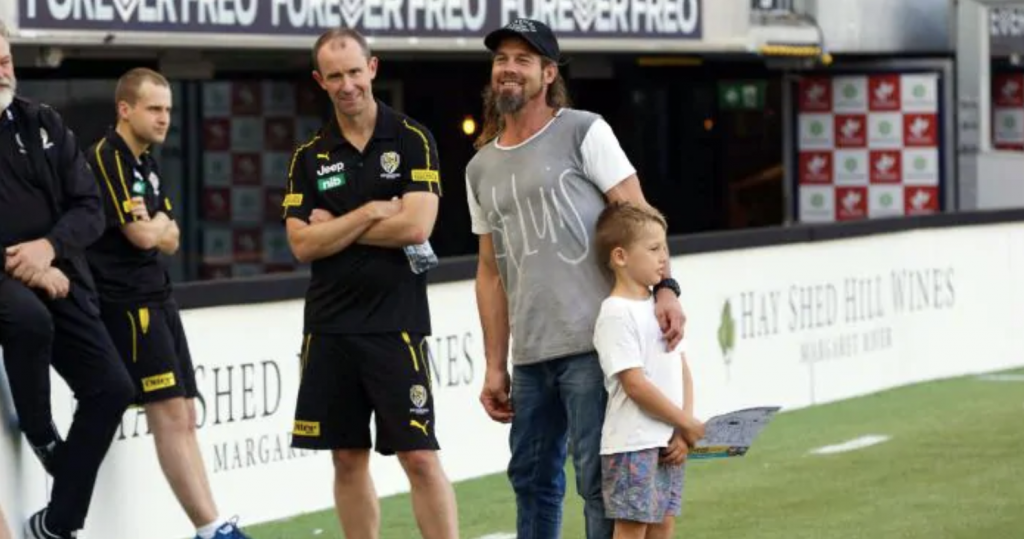 "I think there were other people he had to blame or fingers to point in other directions, there's none of that anymore. He knows that he is where he is because of what he did to himself. Trying to climb out of that… that remains a battle."
Zempilas hopes this insightful interview will open the eyes of the public to Ben Cousins confronting position, hoping it could help those with their own battles.
"I remind people that Ben wanted to tell the story. It's not sugar coated, it hits you between the eyes," he said.
"There are a lot of people who suffer with drug addiction, but Jane and John Smith might be drug addicts but we don't tell their story as we don't know who they are. We know who Ben Cousins is.
"If the stories of addiction and the perils behind the lows of it can be illustrated by Ben, then so be it. If nothing else, there's some valuable takeaway for Aussie families who might be going through something like this."
Basil Zempilas is a Greek Australian television and radio presenter and sports commentator based in Perth, Western Australia.