Greek Australian girls will be proudly wearing the blue and white jersey on Saturday, February 20, as they compete for the first time in the Sydney Nines tournament at Cabramatta Sports Ground.
Over the last two weekends, the Greek girls have been training hard for the tournament with the help of Head Coach, Stuart McLennan.
In fact, the Manager of Greek Rugby League Australia, Terry Liberopoulos, tells The Greek Herald they're now ready to face their competitors.
"We're all pretty excited because this is the start of another chapter for the Greek Rugby League. But it's not about the results. If we win, great, but just to see the girls pull on that jersey is the start of something for us in Australia," Mr Liberopoulos says.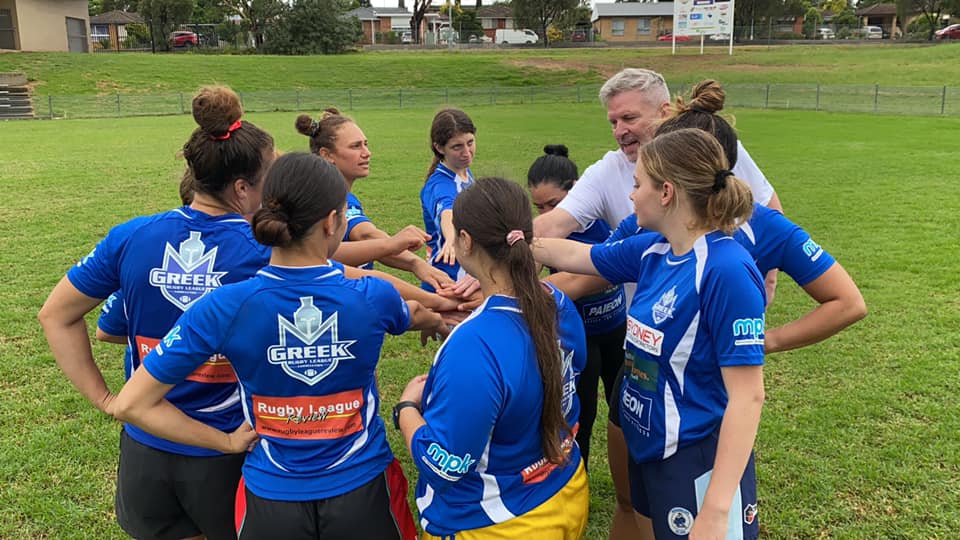 The Greek National Women's team already made their international debut in 2019 when a side made up of all players from Greece competed against Turkey in Edirne.
But in Australia, the idea for an all Greek girls team only really kicked off when Alexis Mavrantonis, a young Greek Australian who works for the South Sydney Rabbitohs, reached out to Mr Liberopoulos and recommended some players.
"I was always looking for girl players but I just couldn't find any. But then Alexis rang me, because she wanted to get more involved with the Greek community, and said 'I've got four Greek girls here at Souths'," Mr Liberopoulos explains.
Since then, the team has grown to over 20 girls from across Australia including Brisbane, Canberra, St Marys, Cronulla and Glebe. Whilst some haven't been able to attend training and others have been injured, Mr Liberopoulos says the game must still go on.
"The whole thing is to help the girls in Greece. We'll have some games here and then after that, we'll start playing in Greece," Mr Liberopoulos says.
"We're also aiming for the 2025 Women's World Cup, which will more than likely be played in Australia or New Zealand."
Sydney Nines Tournament:
Greece vs Malta at 12.05pm – Cabramatta Sports Ground.
Greece vs Cabramatta at 1.20pm – Cabramatta Sports Ground.