There were mentors and mentees, young professionals and inspiring speeches, and a room full of smiles at the 'Meet n Greek' event organised by the Hellenic Australian Chamber of Commerce and Industry (HACCI) and Greek Youth Generator (GYG).
Held at the Botanical Hotel in South Yarra, Victoria on Thursday, April 20, the event was the perfect opportunity for future leaders to network and connect with each other, as well as to form connections with role models who advised them about possible future career steps.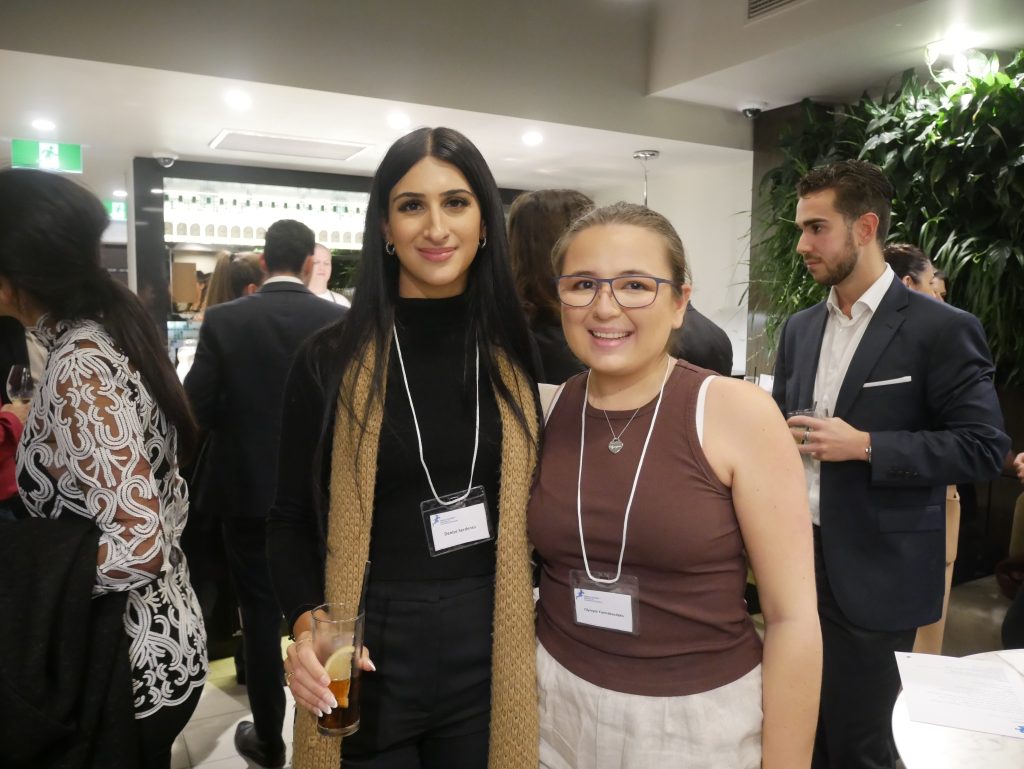 "We want to help young Greek Australians connect with their career path," Fokion Sapountzis from the GYG tells The Greek Herald on the night.
"The idea is to get that first step in your career field. What we are doing is we are helping to facilitate by bringing some of the young audience here."
The Chair of HACCI, Fotini Kypraios, also spoke to The Greek Herald on the night and stressed the importance of the 'Meet n Greek' event and the HACCI Young Professionals Network Mentoring Program.
"HACCI established the HACCI Young Professionals Network about seven to eight years ago and through that, we started the mentoring program," Ms Kypraios explained.
"So it's about connecting the generations with a lot of successful people of Hellenic background in all businesses and industries and in decision-making roles, not just Greek businesses. We have got ministers and foreign ministers of parliament that participate in the mentoring program – so Greeks are everywhere and they are very successful.
"The mentoring program is designed to bridge that gap and connect upcoming professionals and give them that mentoring experience, an opportunity that we didn't have 20 years ago when we started our careers."
Ms Kypraios then praised HACCI's collaboration with GYG and said that after the COVID-19 lockdown, their joint mentoring program had 52 pairs of mentors and mentees. She described this as a "huge success."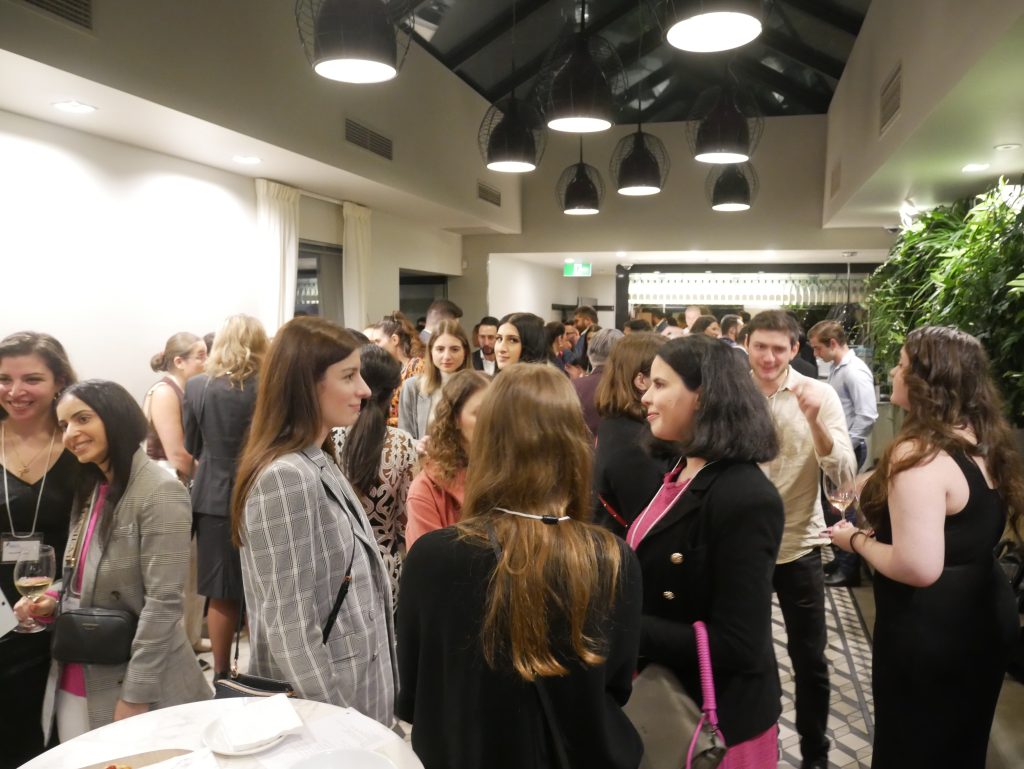 "It's unique because the young people can choose who they would like to be mentored by. And they tell HACCI which industry and what profession they are after and HACCI looks into each network and partners them up with mentors," she said.
The program sees people from many different industries take part from construction to architecture, law, accounting, medicine, psychology, researchers and even politics.
The Vice President of the GYG, Peter Giasoumi, was given Ms Kypraios as his mentee last year.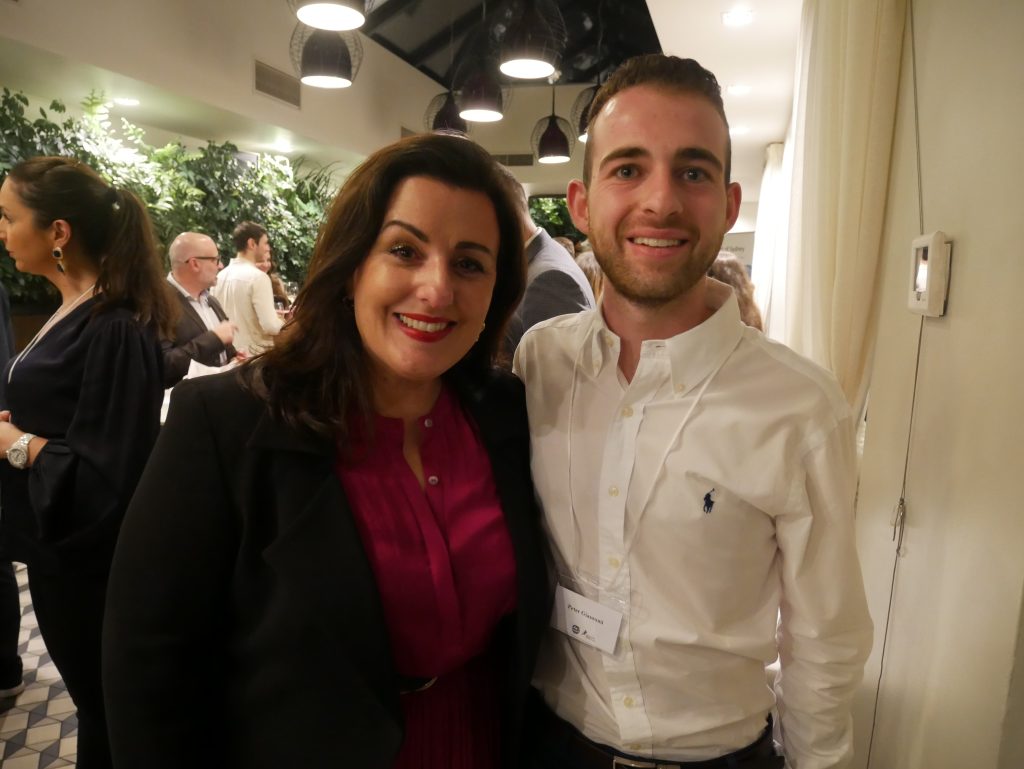 "We were partnered as mentor-mentee. It was good because I finished university, I was starting my career as a lawyer and it was good to speak to someone who has worked as a lawyer to know what you should do, when you should do it," Mr Giasoumi said.
"The program gives us access to Australia's best business professionals and this is a network event so you never know where it's going to lead.
"Next year, when people undertake the mentoring program, is a year where you grow, you learn more about yourself and you get to know your mentor, so it's a really good event for us and I don't think any other community group really do that."
During the speeches that followed, mentors and mentees spoke about their past experience with the program.
Among them was former Victorian Health Minister, Jenny Mikakos, who spoke about the privilege of mentoring two young women and how she loved the whole experience.
"We talked about my life lessons and what I wish I would have done differently, and I see that we are both learning things, I am learning things and they have learned from me," Ms Mikakos said, before advising young professionals not to go for the traditional mentor, but for people that will challenge them with their ideas.
One of Ms Mikakos' mentees spoke next and described how the former politician advised her to take a more holistic approach to life and that "all the career stuff only comes if you live that balanced lifestyle."
"It was refreshing to hear that and have someone say, 'calm down you are only 23 years old, you are in the right place.' Everyone has their own journey and it's about taking those steps when you are ready," the mentee said.
*All photos copyright The Greek Herald / Giorgos Psomiadis.