The Western Australia police are calling people to come forward with any vital information regarding the murder of John Tzellaidis who went missing in 1978 in the Pilbara region of Dampier.
Mr Tzellaidis was last seen alive at the Dampier Shopping Centre precinct leaving with an unidentified male and was found on 7 August 1978 with a gunshot wound to the head.
Police believe he was deceased for approximately one month when his body was discovered.
According to The West, Mr Tzellaidis' unsolved case reward was increased from $250,000 and is among 64 open investigations with a $1 million reward for information which directly leads to an arrest and conviction.
The push for people to come forward with information about unsolved murders and suspicious long-term missing person investigations in WA comes after a recent announcement by the then-McGowan Government on May 2023.
"The financial incentive will hopefully ensure those responsible for these heinous crimes are brought to justice and assist grieving families in finding closure," WA Police Minister Paul Papalia said in a statement.
"The State Government will continue to support the WA Police Force and give it the necessary tools to catch criminals."
Details of John Tzellaidis' cold case:
John Tzellaidis was born in Greece in December 1936 and had lived in Australia for about 14 years before he went missing.
A labourer by trade, Mr Tzellaidis lived at a construction camp in Dampier, a major industrial port near the city of Karratha. He moved out on Thursday, 29 June 1978.
On Tuesday, 4 July 1978, Mr Tzellaidis had left his employment and was paid out a total amount of $600, approximately $3,000 in today's money, before driven to the Dampier Shopping Centre where he was last seen.
According to Crime Stoppers WA on the police investigation, Mr Tzellaidis was with an unidentified, male at the shopping centre.
Witnesses have described the unidentified person as "George the moneyman" with a thick Greek accent. The male is described as 42 to 45 years old, 165cm tall, thin to medium build with dark 'scruffy' hair, well dressed and confident.
Investigators believe Mr Tzellaidis and the unidentified male travelled from Dampier to Tom Price in a brown HR Holden utility vehicle to seek employment.
Mr Tzellaidis was not seen alive again after leaving the shopping centre.
Witnesses saw a brown Holden utility, much like the vehicle Mr Tzellaidis was in, heading along the Dampier/Tom Price access road. This road intersects the Dampier/Karratha Road, which is in close proximity to Seven Mile Creek.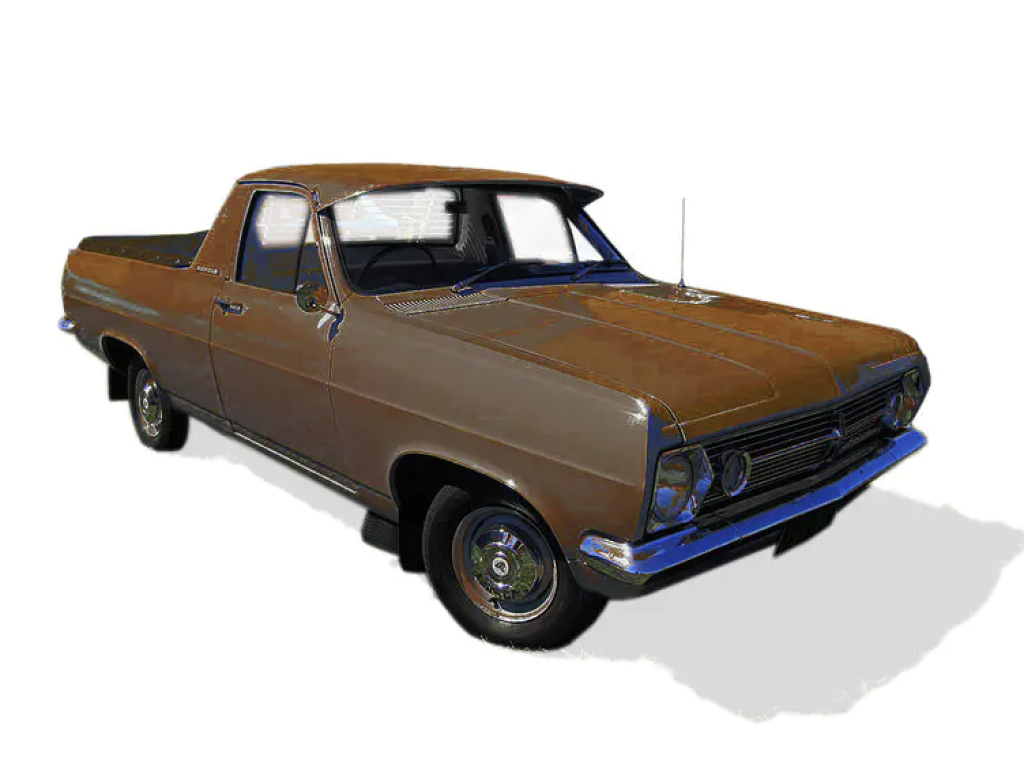 The next day on Wednesday, 5 July 1978, money was withdrawn from Mr Tzellaidis' bank account in Port Hedland, which is approximately 260.1 km from Dampier.
A further two withdrawals were made, with one in Darwin in the Northern Territory on Thursday, 13 July 1978, and the second in Hughenden, a rural town in the Flinders Shire, Queensland, on Tuesday, 18 July 1978.
At the time Mr Tzellaidis was found, he was wearing dark blue trousers, an open neck T-shirt and a light blue zip front cardigan. There was no identification with his body and the only item that may have been of value was a well-worn white metal ring on the little finger of his left hand.
Close to where Mr Tzellaidis was located were a pair of desert boots.
The murder has remained unsolved and person or persons responsible for Mr Tzellaidis' death have not yet been identified.
If you have any information about the death of John Tzellaidis or his movements around 4 July 1978, please contact Crime Stoppers on 1800 333 000 or make an online report. Please remember that you can remain anonymous if you wish and rewards are offered.