Turkey has rejected claims by Greece that two of its fighter jets harassed a helicopter carrying Greek Defense Minister, Nikolaos Panagiotopoulos, on Sunday.
Turkish Foreign Ministry spokesman, Hami Aksoy, said the planes were conducting 'routine flights' in the area.
"Our fighter aircraft have performed an identification mission as part of their routine activities in the Aegean and harassment of the helicopter with Minister of National Defense of Greece onboard is out of the question," stressed Mr Aksoy in a statement.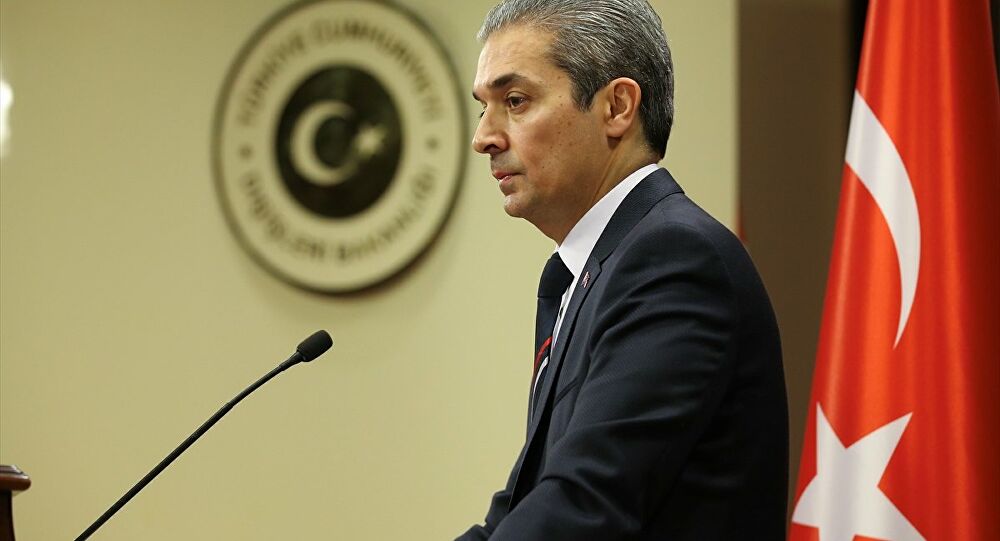 "There is no benefit to this country in trying to escalate tensions by dramatising routine flights.
"Instead, these issues should be taken up within the process of confidence-building measures launched between the defense ministries of both countries."
READ MORE: Turkish fighter jets harass Greek helicopter carrying Defense Minister.
The denial comes in the face of the Greek Foreign Ministry condemning Turkey for harassing a helicopter carrying Greek Defence Minister, Nikos Panagiotopoulos, and Army Chief of Staff, General Konstantinos Floros, as it took off from the small island of Oinousses.
At the time, the Greek ministry called on Turkey to respect established rules instead of 'systematically violating them.'
Relations between the two countries are strained over multiple issues including Ankara's decision earlier this year to re-open its border with Greece for refugees trying to reach Europe.