The Hellenic Initiative Australia today announced it has awarded Winter Appeal grants totalling €31,000 (almost AU$50,000) to two Greek charities, Together for Children and Wise Greece.
THI Australia President, Nicholas Pappas AM, said he welcomed the two new partner charities which join a stable of eight other Greek charities already supported by THI: "We are proud that these grants will directly address the needs of people facing food insecurity during the COVID-19 lockdowns in Greece."
A grant of €15,000 to Together for Children, a not-for-profit organisation established in 1996, will provide immediate relief to children and their families by providing 50 eligible family members with €50 monthly supermarket vouchers for six months. Beneficiaries will also be able to seek the support of a social worker and the Counselling Helpline provided by Together for Children.
A grant of €16,000 to Wise Greece, an innovative and award-winning social enterprise and not-for-profit organisation established in 2013, will support hundreds of disadvantaged people across Greece with the provision of 1,000 Hope Boxes, containing 6 tonnes of food items, that will be distributed by three charities with a regional presence – Aspres Petaloudes in Volos, Konstantio Elderly Care Unit in Kavala, and Kivotos tou Kosmou homes for children in Athens, Epirus, Kalamata and Chios.
The Hope Boxes will also help more than 100 small Greek food producers that are also facing severe economic strain due to the COVID pandemic.
Ms Alexandra Martinou, President, Together for Children, said "We are excited to be partnering with THI Australia to make sure we can provide the necessary support to many families, including those who for the first time had to ask for help as they have not been able to provide the basic needs for their children during COVID-19."
Ms Melina Taprantzi, Founder, Wise Greece, expressed her deep gratitude for the trust THI Australia has displayed in supporting both the non-profit and social mission of Wise Greece.
"You are enabling small family-owned businesses to continue their work with the same love and energy despite the difficulties of the pandemic," she said.
In January this year, THI Australia was also able to provide additional funding of $50,000 to Doctors of the World Greece and Emfasis Foundation. Both organisations are providing invaluable support to people facing severe financial and social challenges during COVID-19 in Greece.
Doctors of the World Greece has already distributed more than 200 food parcels to households in the Attica region and provided 1,000 hot meals and 500 PPE kits to homeless people.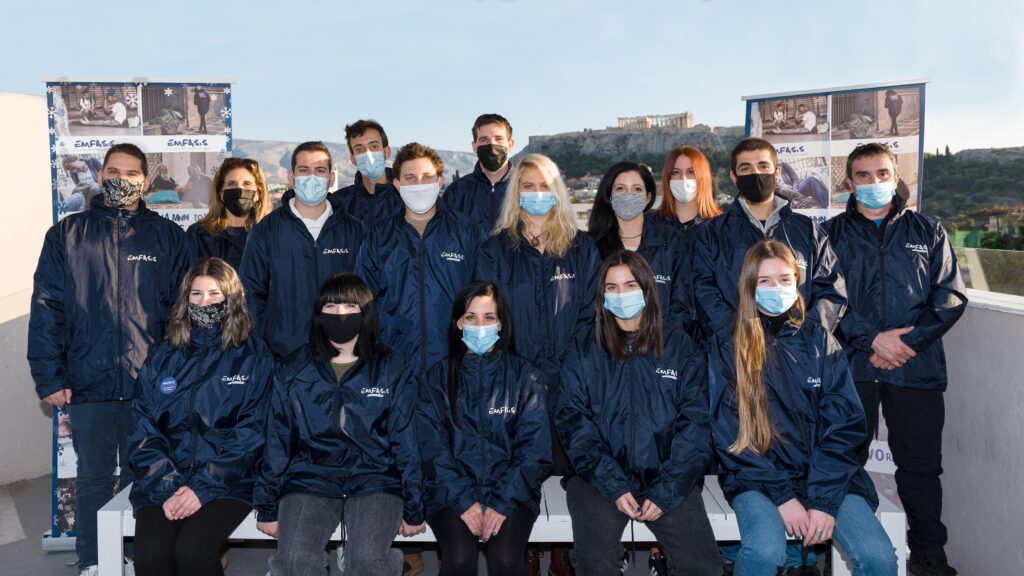 Operating in the extreme weather conditions during January and February this year, Emfasis Foundation was able to expand its services with the Winter Appeal grant. It responded to 6 cases requiring temporary housing, 12 cases requiring extra food and survival items, 5 cases requiring assistance with medical examinations & prescribed medication, and 5 cases requiring assistance with house items for families living below the poverty line.
Mr Pappas added that THI Australia was deeply grateful to the hundreds of donors in Australia who had made these grants possible, many of whom have themselves faced additional pressure since COVID-19. "Without them, we could do nothing. But with their support, we are able to help many people facing hardship in Greece and who otherwise might not find the help they need."