Australian Prime Minister Scott Morrison attended the Greek Orthodox Parish of Kogarah with his wife, Jenny Morrison, to witness the Anastasi service, led by His Eminence Archbishop Makarios, and partake in the Greek Easter celebrations.
Anastasi is the midnight service held on the evening of Easter Saturday, through to the early hours of Easter Sunday.
The service celebrates Christ's resurrection, with Greek Orthodox Christians greeting each other by saying "Christos Anesti", while people answer with "Alithos Anesti" (Christ is Resurrected, He truly Resurrected).
The Australian PM was joined by a host of dignitaries, including Christos Karras, the Consul General of Greece in Sydney, with his wife Katia Gikiza, Economic Affairs Adviser at the Consulate General in Sydney, Martha Mavrommati, High Commissioner of the Republic of Cyprus, Mark Coure MP, Member for Oatley, and Dr Geoff Lee MP, Minister for Sport, Multiculturalism, Seniors and Veterans.
The service was led by Archbishop Makarios, who walked the Australian Prime Minister and his wife to the alter, where he was seated beside Dr Geoff Lee MP.
Following the Anastasi processions inside the church, Archbishop Makarios led the congregation to a podium outside, where over 1000 Greek Orthodox people began sharing the Holy Fire.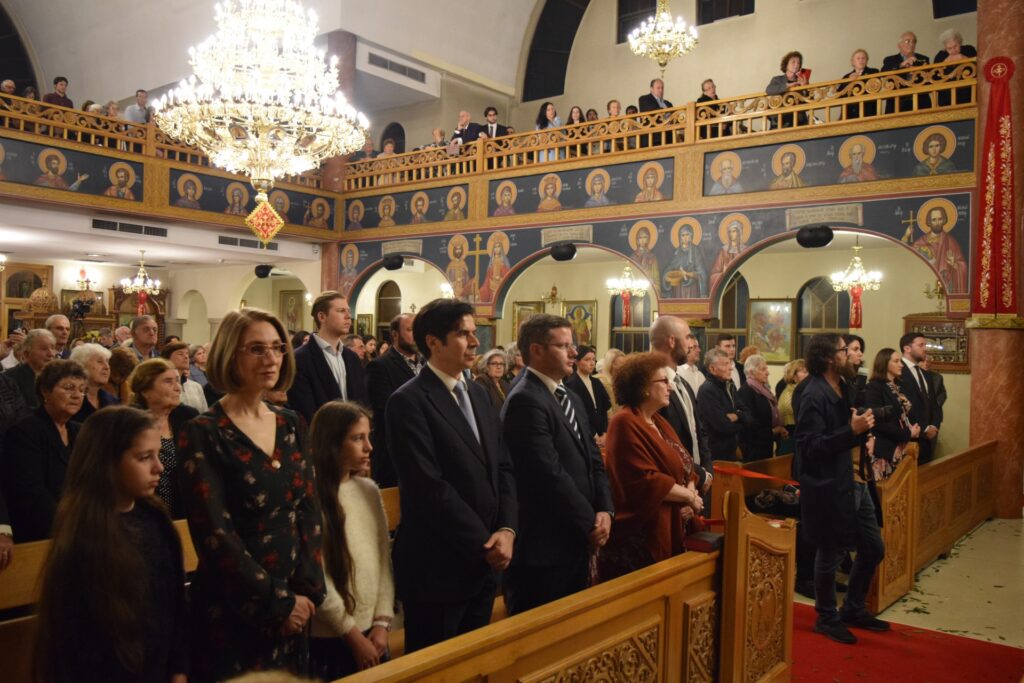 "Your presence is a testament to us all. It validates our contribution to Australia and reiterates that both Orthodox and the Greek people are very much part of the Australian society," Archbishop Makarios said to Prime Minister Scott Morrison.
"I take this opportunity to thank you not only for being here tonight, but for all your efforts during the pandemic."
The Archbishop also thanked the Australian PM for his "warm welcome" when he arrived as the Greek Orthodox Archbishop of Australia.
Scott Morrison thanked the Archbishop for his service and spoke about the importance of the holy fire as the "light within the darkness".
"We stand here in a place, amongst the faithful, in this parish, which has always been a place of hope," the Prime Minister said in a speech.
"…Each of you as you hold that light, it symbolises your own unique significance… and as that comes together as I see the lights all making one, I see a wonderful community.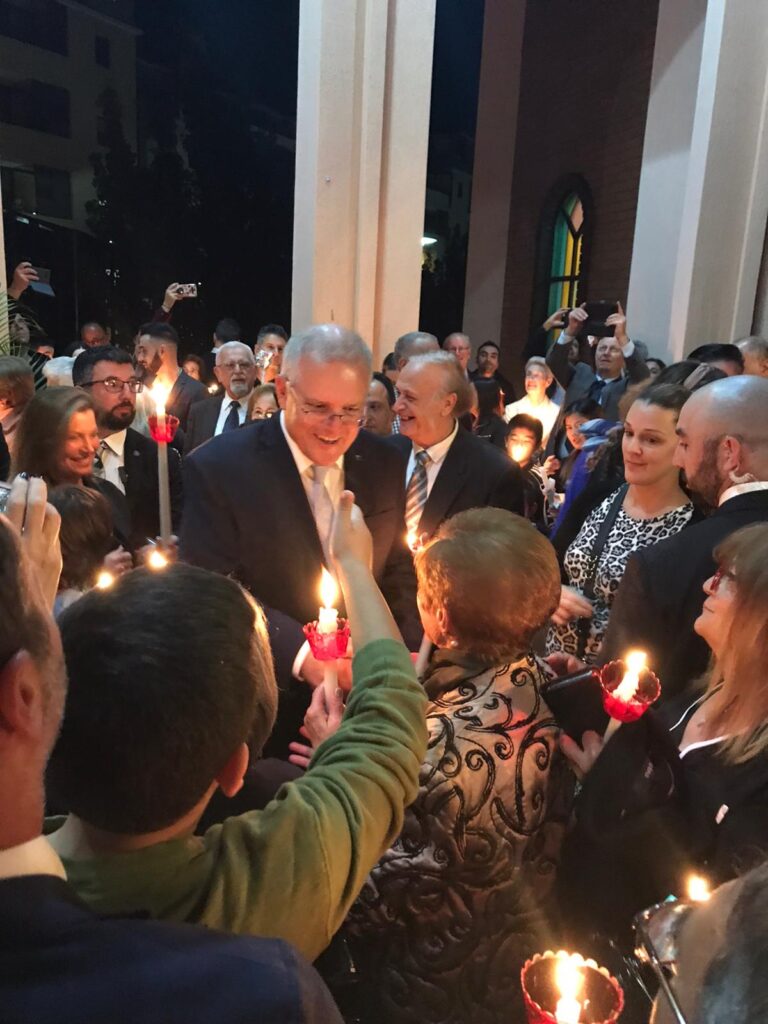 "Tomorrow you will come together as families and communities and you'll celebrate, as we can in this country. But as we do, let us be mindful of the terrible suffering in so many other places."
The service concluded with 'Christos Anesti' processions, led by Archbishop Makarios.