At least 8 people have been killed and many others injured after an Israeli airstrike targeted the Greek Orthodox Church of St Prophyrios in Gaza late on Thursday, according to Al Jazeera.
The Church of St Porphyrios is thought to be the third-oldest Christian church in the world. It is located in Gaza's southern Zeitoun neighbourhood, only 250 meters away from the Al-Ahli Baptist Hospital, which was targeted in a ruthless airstrike on October 17 that killed hundreds of people.
The church sustained severe damage in the airstrike, and a building near the church was destroyed, reports said.
The Orthodox Patriarchate of Jerusalem has expressed its strongest condemnation of the Israeli airstrike.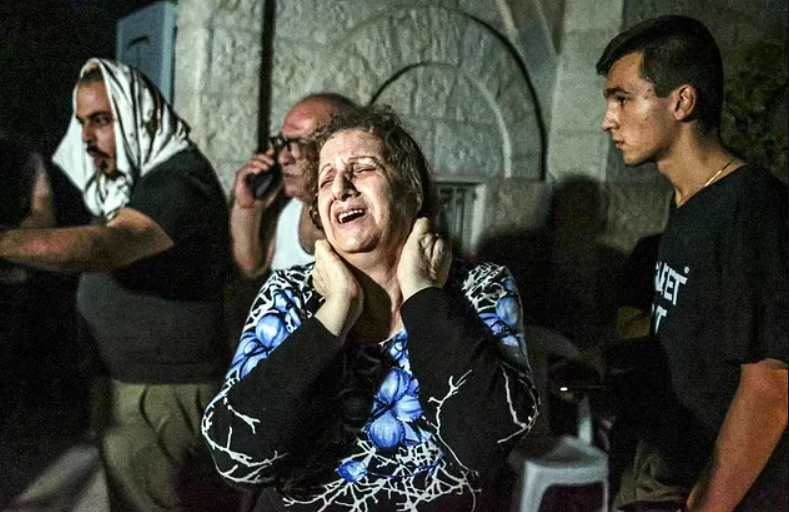 The church was housing over 500 Christian and Muslim refugees seeking shelter from the violence that has gripped northern Gaza.
The Holy Orthodox Order of the Holy Great Martyr George claims that Archbishop Tiberiados Alexios of Gaza has been located however, it is currently unknown if he was injured in the attack.
The Archbishop has previously said he will leave no one behind as war rages around them.
"As long as there is at least one Christian in the territory of Gaza, I will not go anywhere, because I can be a hope for them, so I will stay in the province that believes in me. If I die, I will have a dignified death as my destiny!" the Archbishop said in a statement earlier this week.