Sometimes photos are all people need to tell a story. The stories of European migrants stretch from as early as the 1900's, with tales of hardship and sacrifice bringing them a life of satisfaction.
David Wadelton is a prolific Northcote-based photographer who's dedicated his career to documenting the rich history of the area through photos, running the popular Facebook group Northcote Hysterical Society.
His last book, Suburban Baroque, was an homage to the mid-century, terrazzo-filled suburban homes of post-war migrants from Europe who went on to settle in Melbourne's inner north. This one, Small Business, is something of a companion piece – shot over 10 years – that goes inside milk bars, barbers, diners, shops and pubs, many of which were opened by migrants in a similar era.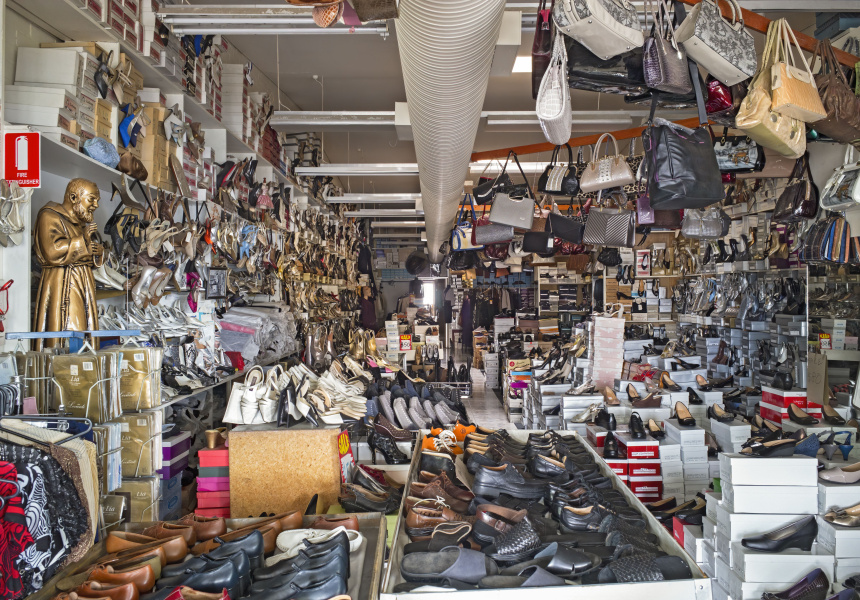 "I'm not trying to teach lessons or anything like that," Wadelton tells Broadsheet. "I'm just keen to document what I'm aware of being a very dramatic time of change in Melbourne.
"When you have larger – even global – chains dominating our shopping strips, these smaller businesses become very difficult to sustain."
Some of the businesses are still open. Others – after weathering difficult decades, ownership changes and unfortunate deaths – have been left to gather dust.
One photograph in particular, of the Arthur Koniaras Barber & Tobacconist in Fitzroy, looks like it could have been taken in the '60s. Only a few clues – an outdated home phone here, a 2010s magazine or sticker there – give the illusion away.
"There's so much happening inside, isn't there?" says Wadelton. "I love those really busy shops – full of details, and a life story basically on the walls for all to see."
Small Business is a valuable window into an old Melbourne that is fast disappearing, with Wadelton wagering at least one-third of the businesses featured in the book never reopened after last year's lockdowns.
Small Business is available to buy from publisher M.33 or Readings.
Source: Broadsheet