After 16 years as chief executive of the NSW Jewish Board of Deputies (JBOD), Vic Alhadeff has decided it's time for him to finally step back from leading the community organisation. But as he stresses to The Greek Herald, this decision is 'resignation not retirement.'
"My intent is to continue to make a contribution in the areas in which I can. 16 years is a long time and it has been a passion," Mr Alhadeff tells The Greek Herald exclusively.
"Essentially what drove me was the need to do whatever was within my ability to make NSW a more harmonious society, which meant denouncing bigotry in all its forms through the prism of the Jewish experience."
To do this effectively, Mr Alhadeff has had to 'build mutually beneficial and respectful relationships with other faith groups, politicians, media and groups across civil society.' One of these particularly special relationships is with the Greek Australian community as the chief executive actually has a personal connection to Greece.
Vic Alhadeff's Greek roots:
When I ask Mr Alhadeff about this connection, it's clear he is very proud of his Greek roots. He stresses that the Alhadeff family was 'one of the largest Jewish families on the Greek island of Rhodes,' and both of his parents were also born there.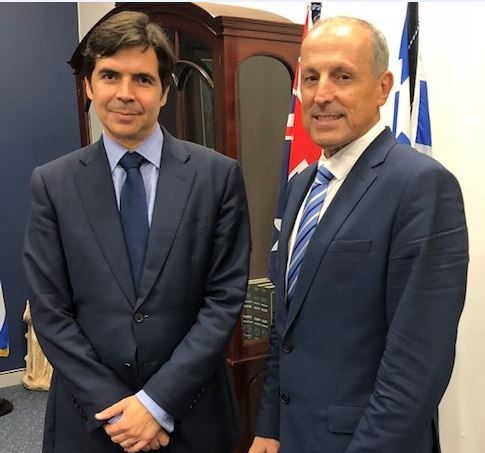 "But in 1938, a year before WWII erupted, anti-Semitic decrees were passed in many parts of Europe banishing Jews from civil society, which meant for example that Jews could no longer own businesses or go to public schools," Mr Alhadeff says.
"There were 4,000 Jews living on Rhodes at the time and approximately half of them left… and went to [places such as] the United States and South Africa."
Mr Alhadeff's father went to Zimbabwe, then known as Rhodesia, with the aim of bringing out his parents, his teenage sisters aged 14 and 16, and his fiancé Becky. But sadly, WWII eventually broke out and no one else was allowed to travel.
"In July 1944, German forces arrived on the island and the 1,700 Jews who were still on Rhodes were put on three ships and sent to Auschwitz, which was the largest of the Nazi death camps," Mr Alhadeff explains.
"My father's parents were murdered at Auschwitz, as were 151 Alhadeff's. My father's sisters both survived."
In the case of the fiancé, Mr Alhadeff says that although his father was told Becky had also been killed in Auschwitz, it turns out she wasn't.
"25 years ago, my father was on holiday in Cape Town, South Africa, in a restaurant no less, and he overheard his fiancé's name, discovered she had survived and was a grandmother living in Belgium… He contacted her and they spent one hour together at Brussels airport," the chief executive says.
But of course, it must be mentioned that whilst Becky survived WWII and the Holocaust, the same can't be said for a large majority of the Jewish population on Rhodes.
"Essentially, because of the Holocaust, the Jewish community of Rhodes was decimated and today, there are about five Jewish families left on Rhodes," Mr Alhadeff stresses.
"In fact, there is also still an Alhadeff street and Alhadeff park on Rhodes named in honour of my family."
Championing Greek causes:
With such strong ties to Greece, it's no surprise then that in his 16 years as CEO of the NSW JBOD, Mr Alhadeff has worked very closely with Greek community groups in Australia.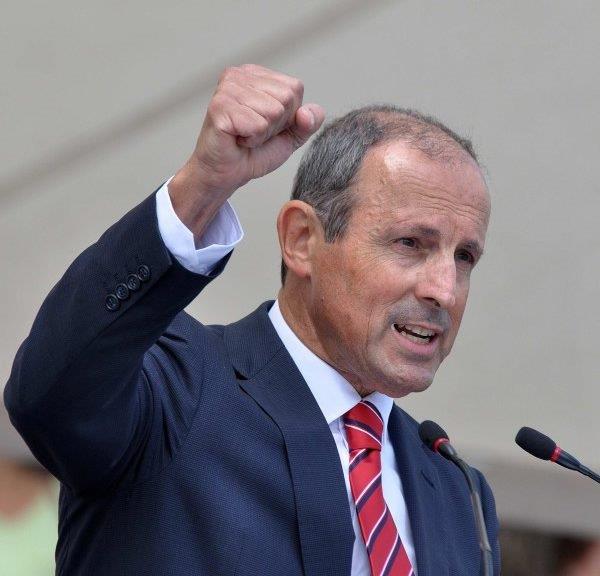 In fact, over the years, Mr Alhadeff has not only spoken at Greek community events, but he has also led the 'Keep NSW Safe' initiative with the help of multicultural organisations across NSW, including Greek ones. This is something he is incredibly proud of.
"I was the spokesperson for the campaign and we achieved legislative reform in that the state government passed a law on June 27, 2018, and that law says it is a crime to incite violence on the basis of race, religion, gender and sexual preference," he explains.
"That campaign was approximately 200 meetings and media interviews over three years and like I said, friends in the Greek and Hellenic communities were an integral part of that campaign."
More recently, Mr Alhadeff has also advocated for the Federal Government to officially recognise the Greek, Armenian and Assyrian genocides.
"We have a monthly meeting of members of the JBOD and the theme of the April meeting was the need to recognise the Greek, Armenian, Assyrian genocides and there were speakers from all of those communities," Mr Alhadeff says.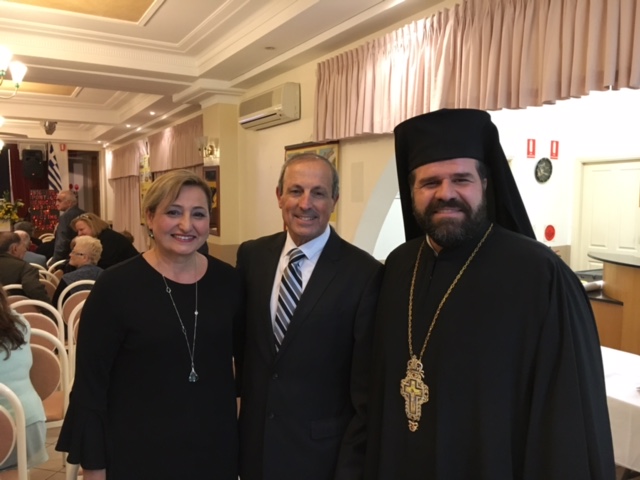 "At the end of the night, a resolution was put forward and passed unanimously to endorse a policy of our federal counterpart, the Executive Council of Australian Jewry, which calls on the Australian government to recognise the genocides."
Of course, these are small steps, but they make a world of difference and Mr Alhadeff has no plans to stop advocating for the cause.
In fact, he says that because he comes from a Jewish community which itself has suffered a genocide, he feels even more strongly that the Greek, Armenian and Assyrian genocides need to be acknowledged.
"It's something that I personally and the Jewish community… feels very strongly about because it's bad enough that the community has suffered a genocide, but for recognition to be denied is to just inflict even further pain and injustice on that community," he concludes.
Powerful words which clearly show that despite the fact his days at the helm of the NSW JBOD are coming to an end, Mr Alhadeff will continue championing worthy causes, including those relevant to the Jewish Australian and Greek Australian communities.