A touching moment capturing the happiness of new US Congress member Nicole Malliotakis is being shared across social media.
Of Greek American background, Ms Malliotakis became the Republican representative of New York's 11th District on Tuesday evening, making a speech to her supporters.
"I entered this race with eyes wide open knowing that victory wouldn't come easy. But, from the start I knew this race was never about me," Malliotakis said.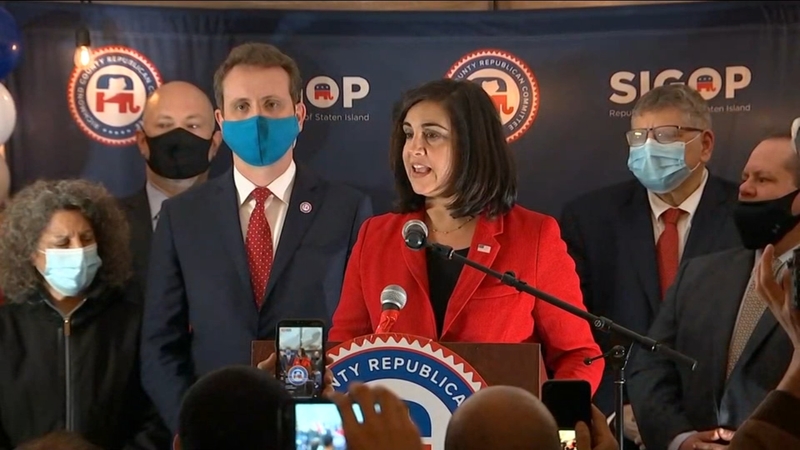 "This race was always about you, the hardworking New Yorker who obeys the law, pays their taxes and gets up every morning and goes to work."
Moments after finding out she was victorious, she turned to her father, who is a Greek immigrant, to embrace him with tears. Unable to comprehend the muffled audio through face masks, both individuals appear to be crying tears of joy over the victory.
Sharing the video to her Facebook, Malliotakis said she is thankful for the opportunities that her grandparents worked hard for.
"My parents came to this country as poor immigrants and, with hard work and your support, their daughter will be a member of the United States Congress," the newly appointed US Congress member said.
"That's what makes this country so unique and truly special. I will always fight for our community, stick up for the hardworking taxpaying citizens I represent and work to preserve the values, freedoms and opportunity that has attracted millions of immigrants from around the world."
Prior to her US Congress election, Ms Malliotakis was the only Republican woman elected in New York City and the first Greek American to win elected office in Staten Island.