A mosaic of the great composer Vassilis Tsitsanis, has covered the Tsitsanis Museum in his home town of Trikala.
The artists of the large mural are Michalis Koufogiannis and Giorgos Kourmetzas, who dedicated several months to complete the 18 square metre mosaic that was presented to the public on Christmas Eve.
"This is an important contribution which offers another experience for visitors to the Museum," says Trikala Mayor and KEDE President Dimitris Papastergiou.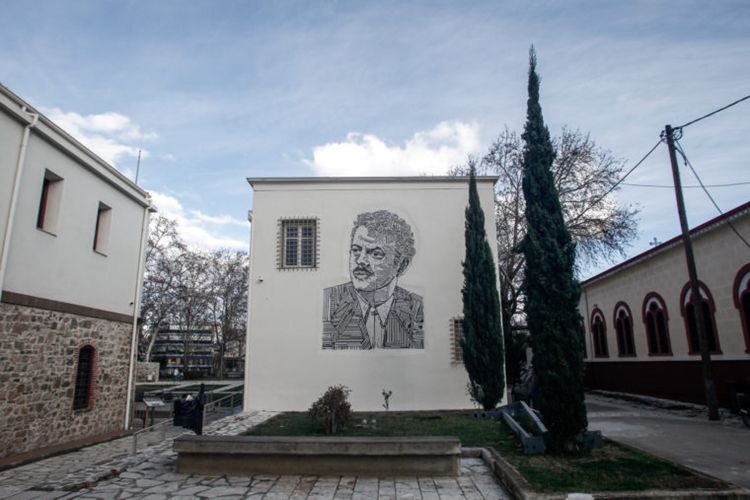 The Tsitsanis Museum is housed in the building complex of the old prison of Trikala, next to Litheos River and a few meters away from the Koursoum Mosque.
There, visitors can discover the great music of Tsitsanis and important information and documents about his life and songs. The museum is dedicated to the life and work of Vassilis Tsitsanis, the famous Greek songwriter and bouzouki player. It opened its gates in the city of Trikala in March 2017.
Tsitsanis' work, influenced by the daily struggle of post-war Greek people, was a significant part of their lives for more than 50 years. Dozens of Tsitsanis' songs continue to express the culture of Greek people and are a source of strength, hope, comfort, sympathy, and love.