Shortly after reaching the Greek island of Lesbos, a group of Afghan migrants say, their hopes for a new life in Europe were cut short when Greek authorities rounded them up, mistreated them, shoved them into life rafts and abandoned them at sea.
Associated Press journalists on a Turkish government-organized coast guard ride-along were aboard the patrol boat that picked up the 37 migrants, including 18 children, from two orange life rafts in the Aegean Sea on Sept. 12.
"They took our phones and said a bus will come and take you to the camp," Omid Hussain Nabizada said in Turkish. "But they took us and put us on a ship. They left us on the water in a very bad way on these boats."
Greece, which lies on the EU's southeastern border and has borne the brunt of migration flows from Turkey, denies the allegations and in turn accuses Ankara of weaponizing migrants.
In March, Turkey made good on threats to send migrants to Europe, declaring its borders with the EU open. In what appeared to be a government-organized campaign, thousands headed to the Greek border, leading to scenes of chaos and violence. Greece shut its frontier and controversially suspended asylum applications for a month.
Greek coast guard spokesman Lt. Cmdr. Nikolaos Kokkalas said its patrols regularly detect boats and dinghies carrying migrants trying to enter Greece illegally, and "among them many times there are also inflatable rafts such as those described" by the AP.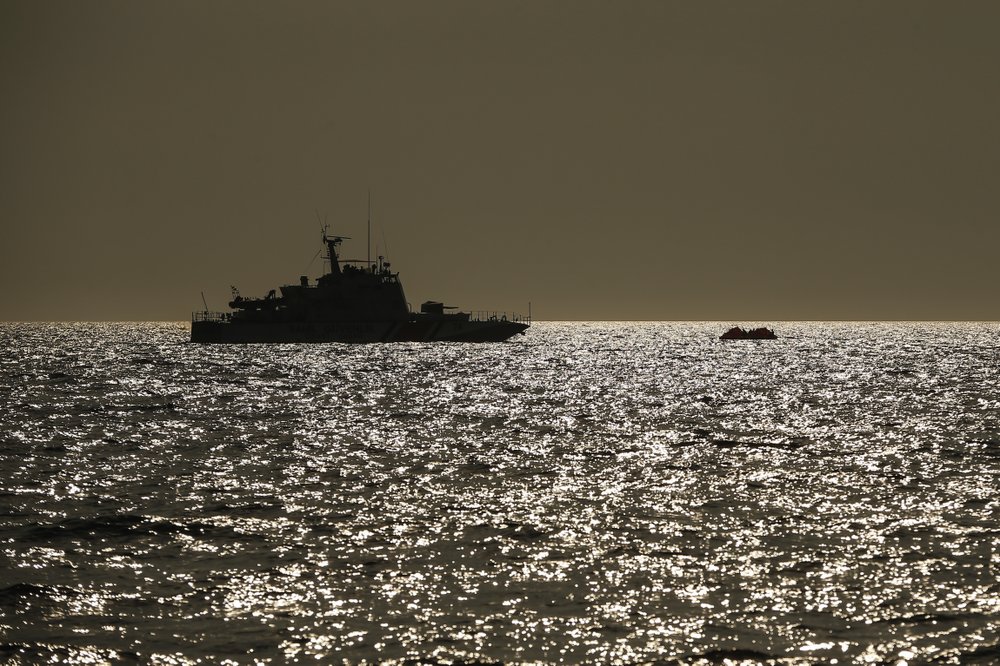 The life rafts are standard safety equipment on recreational boats, designed to keep passengers safe if they must abandon ship. They generally have no means of propulsion or steering.
"It must be underlined that in most of the cases, the presence of the Turkish coast guard has been observed-ascertained near the dinghies incoming from the Turkish coast, but without it intervening, while in some cases the dinghies are clearly being accompanied by (Turkish coast guard) vessels," Kokkalas said in a written response to an AP query.
Sourced By: Associated Press