The head of the Greek delegation to the NATO Parliamentary Assembly, Marietta Giannakou, has been elected vice president of the consultative inter-parliamentary organisation for the North Atlantic Alliance, making her the first Greek MP to be appointed to the position.
Andreas Loverdos, a Greek MP, was also elected vice-chairman of the subcommittee on the Alliance's Future Security and Defense Capabilities.
Following Ms Giannakou's election, the newly elected VP said she is confident the assembly will achieve its three goals set out by Secretary General Jens Stoltenberg.
"I believe that we will work according to our expectation for the Alliance, for NATO 2030, based on the three goals set by the Secretary General, Mr. Stoltenberg. 
"That is, a militarily strong Alliance, the strengthening of its political character and its global role.
"I believe that these criteria will guide us in our work in the future and in the framework of the NATO Parliamentary Assembly, men and women will work to meet these three goals."
Earlier, the Secretary General addressed members of the Parliamentary Assembly, speaking in detail about the goals of the Alliance for 2030.
Referring to NATO's role in the Eastern Mediterranean, he spoke of "creating a mechanism to prevent conflict and decompression, which can prevent dangerous accidents in the region and create the opportunity for political discussions and diplomatic solutions."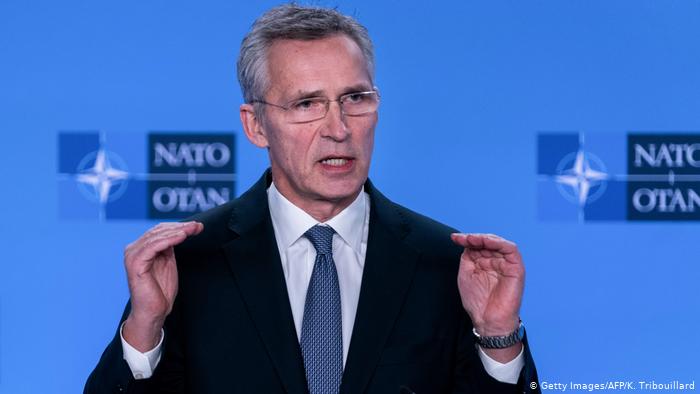 "We must not forget that what unites us is stronger than what divides us, that we are ultimately NATO allies, committed to their main mission, to protect and defend each other," he said.
This year's Session of the NATO Parliamentary Assembly adopted a series of Resolutions on the following topics:
A transatlantic strategy for China.
Continuation of the implementation of UN Security Council Resolution 1325 on Women, Peace and Security.
Financial resilience and pandemic.
Defense innovation.
Maintaining investment in the defense sector after the Covid-19 pandemic.