Australians will not be sent to an early federal election with Prime Minister Scott Morrison declaring he is a "full termer" who will go the distance to 2022.
Mr Morrison met with his colleagues in Canberra on Tuesday to say that in political cycles there was always "good times and bad times" and they must maintain their discipline, unity and focus.
"When things are going well (politically) that's when there's a risk of complacency, disunity of the work rate dropping up, so that's bad for governance but more importantly it's bad for the community, the people we're (here) to serve," he said.
"So we need to maintain our discipline and unity and our focus, that's more important than ever."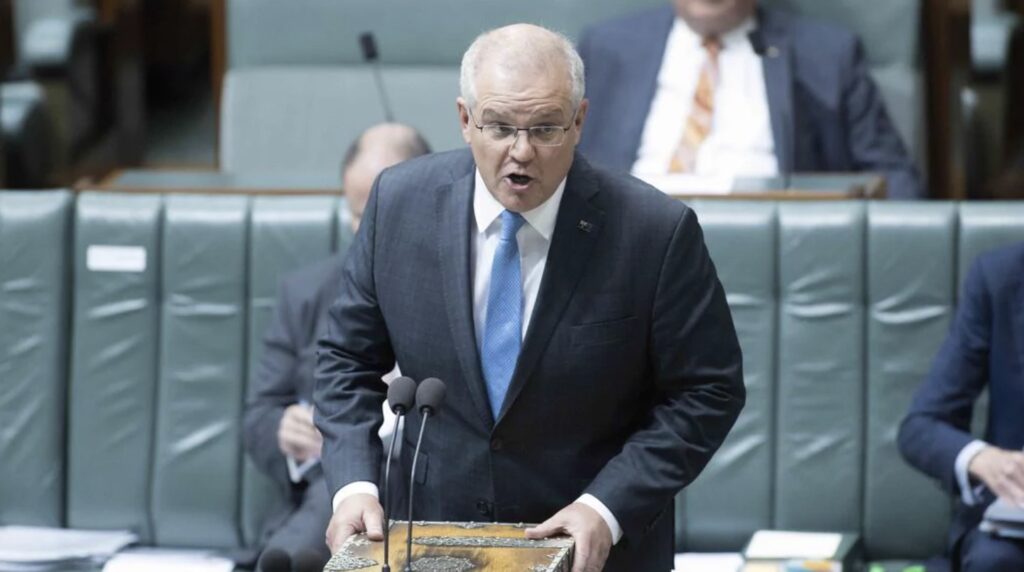 The latest a joint lower house and half senate federal election can be held in Australia is 21 May 2022, but a vote can be held up to 10 months before then.
"I'm a full termer," he said.
"Elections are too hard to win, I cherish every day. We'll do it for the time we said we would."
Mr Morrison recalled being asked about the impact of coronavirus on the timing of the election.
"It was the furthest thing from my mind then and it still is," he said.
The glooming recession and proposed long-term COVID-19 recovery plan were a few of the reasons some political commentators speculated the government may want to go to an early election.
However Mr Morrison's comments appeared to contradict that theory, as he insisted to colleagues he would go the full distance.
Sourced By: The Daily Telegraph