It is almost impossible to compare one country's coronavirus outbreak with another, due to differences in population, urbanisation and the average age of population. However, while factors such as these influence the overall amount of cases, the rate of increase can still be observed and look to be improved among every country.
Australia's Prime Minister Scott Morrison said yesterday in a press conference that the rate of infection has decreased since the previous two days. Despite this, Australia's infections are still increasing by at least 300 people every day.
While Greece's population is significantly lower than Australia's, Greece's rate of infection and overall case count has so far been rising much slower than Australia, as can be seen from data published by EODY and Health.gov.au. 
How both countries are 'flattening the curve'
Of the 3,966 confirmed cases in Australia, 16 have died from COVID-19. Meanwhile, Greece have reported a total of 1,156 cases, with a higher death rate at 38 lives lost.
As seen in the graph above, while Greece have recorded higher spikes in coronavirus cases. However, from the time they issued border restrictions, they have effectively 'flattened the curve' in comparison with Australia.
Read More: Greek minister rules out possibility of Easter celebrations in Greece
With the incubation period for the virus typically lasting between 10-14 days, Greece's COVID-19 count will be more closely examined in the next week, two weeks after lockdown measures were put into place.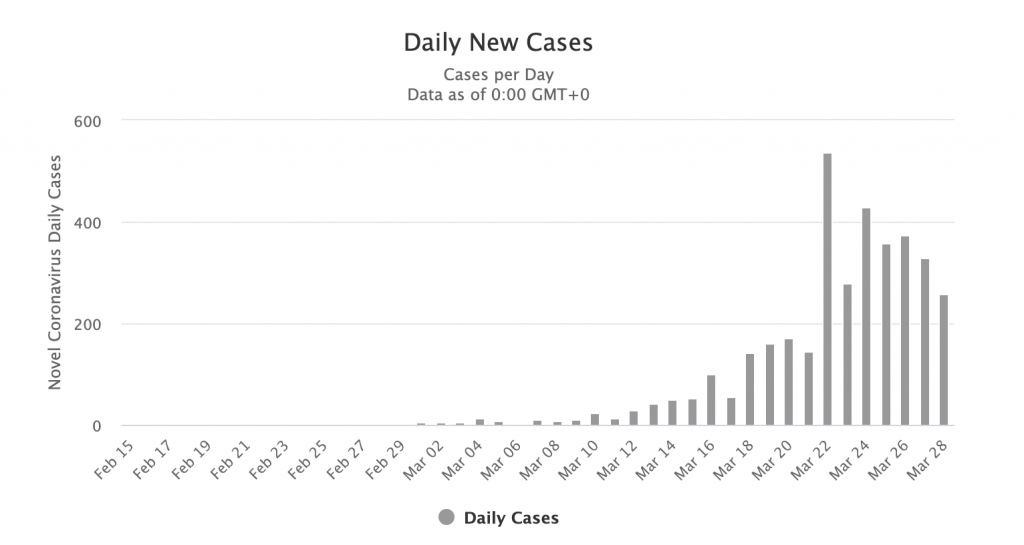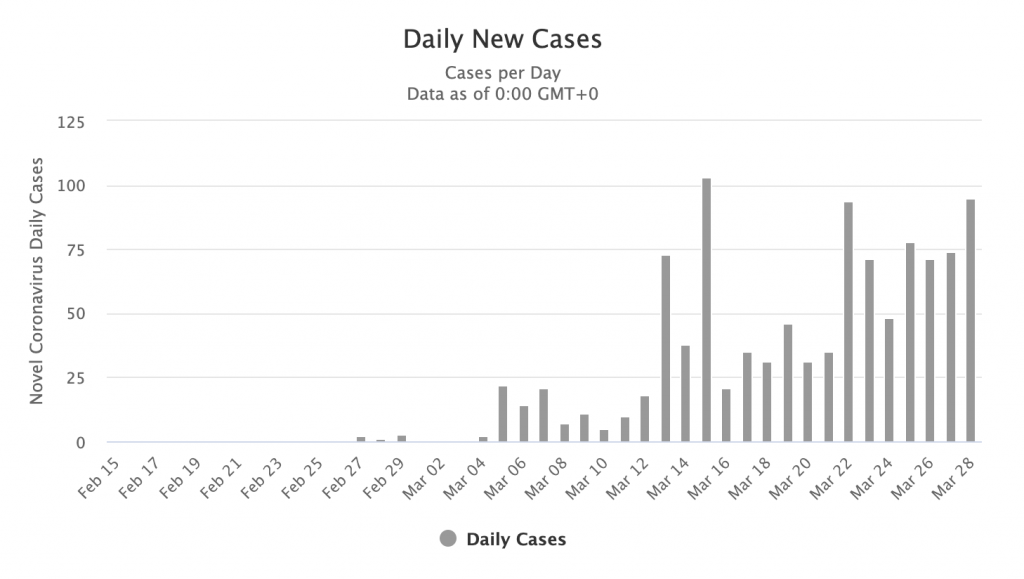 Practicing social distancing is proved to be the most effective way to stop or slow the spread of infectious diseases.
According to health.gov.au, COVID-19 is most likely to spread from person-to-person through:
Direct close contact with a person while they are infectious or in the 24 hours before their symptoms appeared
Close contact with a person with a confirmed infection who coughs or sneezes, or
Touching objects or surfaces (such as door handles or tables) contaminated from a cough or sneeze from
As of last Monday, Greece has been in total lockdown, with Mitsotakis imposing a total ban on public movement.
Australia has not implemented a full lockdown on movement, yet has put bans on public gatherings of more than two people in an effort to reduce community spread.
While both countries are effectively working towards a lower rate of infection, the data shows that Greece's full lockdown measures have slowed the fast spreading virus. In the next two weeks, the estimated incubation period for the virus, it will evident if the Australian government are imposing effective containment measures to properly slow down the virus outbreak.