Greek Prime Minister Kyriakos Mitsotakis met with the newly appointed US ambassador to Greece, George Tsunis, in his offices this week and according to government officials the meeting "reaffirmed the excellent level of bilateral relations" ahead of Mitsotakis' imminent visit to Washington next week.
Mitsotakis praised Tsunis' while referring to his Greek background and the ambassador responded saying that he is "very proud" of his appointment and looks forward to the term ahead.
During this meeting the extension of a bilateral military agreement was discussed and the decision to extend this agreement with the US for five years was made. The agreement was ratified in Parliament this morning.
This extension will grant the US military continued access to three bases in mainland Greece together with its long-standing naval presence on the island of Crete.
"We discussed how the US and Greece can work together to strengthen our remarkable … alliance promoting security and prosperity, building on our fantastic momentum," Tsunis tweeted.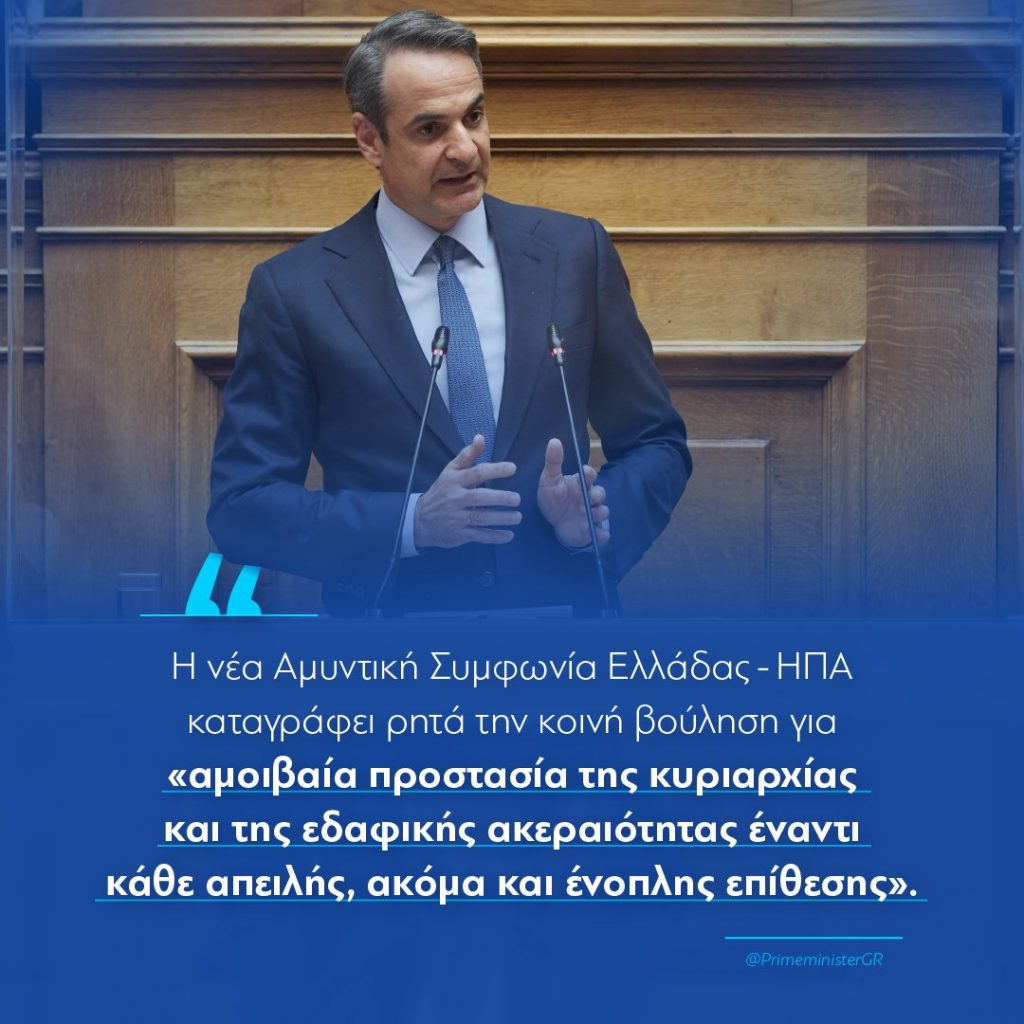 Speaking in parliament this week, Greek Foreign Minister Niko Dendias said the alliances were key to the country's defence strategy.
"We don't have the luxury to be careless. We don't have it," Dendias said in his appearance in parliament.
"I wish we were Luxembourg, on national security issues. But we are not."
The main opposition party, the leftist group, SYRIZA, opposed the agreement, arguing that it didn't provide Athens with sufficient security guarantees.
Source: Ekathimerini, AMNA