15-year-old Lalor Secondary College student Anastasia Rigopoulos has recently been announced as the winner of the European Union Delegation to Australia award for her distinguished Greek language skills.
While having never been to Greece, Anastasia started learning Greek at an early age from her grandparents when they would take care of her. In primary school, at Lalor North, she was part of the bilingual program, to which she excelled in her Greek education.
In 2020 Anastasia topped her class and received the European Union Delegation to Australia award for excellence and a $200 Dymocks book voucher.
Speaking to the Delegation, Anastasia thanked her "amazing" teacher, Mrs Helen Ricco, for supporting her in her language education and making sure she was motivated during the COVID-19 lockdown.
"Since starting my Greek language journey, l have been privileged to have had the best Greek teachers to assist me in every way. The guidance and the support they have all shown me has always encouraged me to do the best l can!"
Speaking exclusively to The Greek Herald, Mrs Helen Ricco says she has been teaching Greek to Anastasia since she was in Year 7, seeing her excel in the language.
"I am extremely proud of Anastasia's achievement in Greek," Mrs Ricco says to The Greek Herald.
"She began school as a shy student, uncomfortably reading and speaking out aloud in front of her fellow students.
"Anastasia overcame that barrier by showing resilience, patience, dedication and passion towards her learning the Greek language. She is very deserving of this award and I consider it an honour to have Anastasia in my class."
Helen added that living in a multicultural society, it is important to "maintain and preserve the cultural significance of the Greek language along with other languages".
"It is important to convey culture, beliefs and customs. It is also important to understand other cultures as they grow older and start interacting with people from other cultures."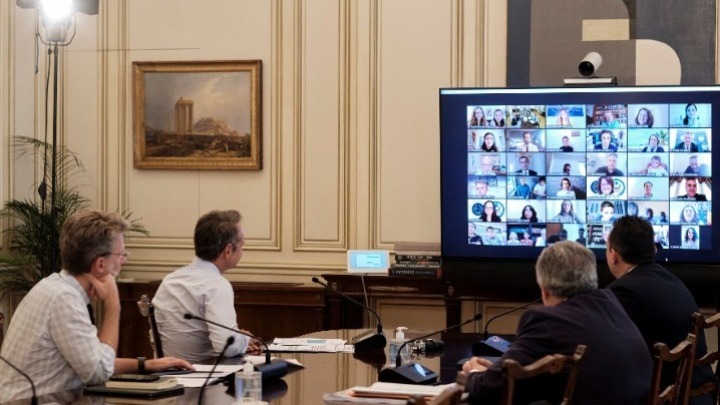 When 15-year-old Anastasia was asked what she loved most about Greek culture, she couldn't pick merely one attribute.
"Everything about it is absolutely amazing: language, music, dancing, food, traditions and of course the history!"
Deputy Head of the European Union Delegation to Australia, Fabio Spadi says Europe is well-known for its rich cultural diversity.
"To help promote the learning of the EU's official languages, and Greek is one of them, the European Union Delegation to Australia partners with schools and universities around the country," Fabio Spadi says to The Greek Herald.
"The language awards, which include a $200 Dymocks voucher, are presented to high school students excelling in their language studies. They are designed to recognise outstanding efforts and motivate students to continue with, or even take up, European language studies!"
"Schools that are interested, and don't already receive funding to promote languages…are invited to contact us if they would like to get involved."