French-built fighter jets roared over the Acropolis on Wednesday as Greece races to modernise its military and flaunts new security alliances aimed at keeping neighbouring Turkey in check.
Six advanced Rafale jets, purchased from the French air force, flew in low formation over Athens before their official handover to the Greek armed forces at Tanagra Air Base.
"These new warplanes make our air force one of the strongest in Europe and the Mediterranean, and seal the Greek-French defense agreement," Greek Prime Minister, Kyriakos Mitsotakis, said at the ceremony.
Mitsotakis, who also announced tax breaks for members of the defence forces, police, coast guard and firefighters, said the Rafale deal was even contributing to Europe's strategy for autonomy.
READ MORE: Greek parliament approves $3 billion purchase of French Rafale fighters.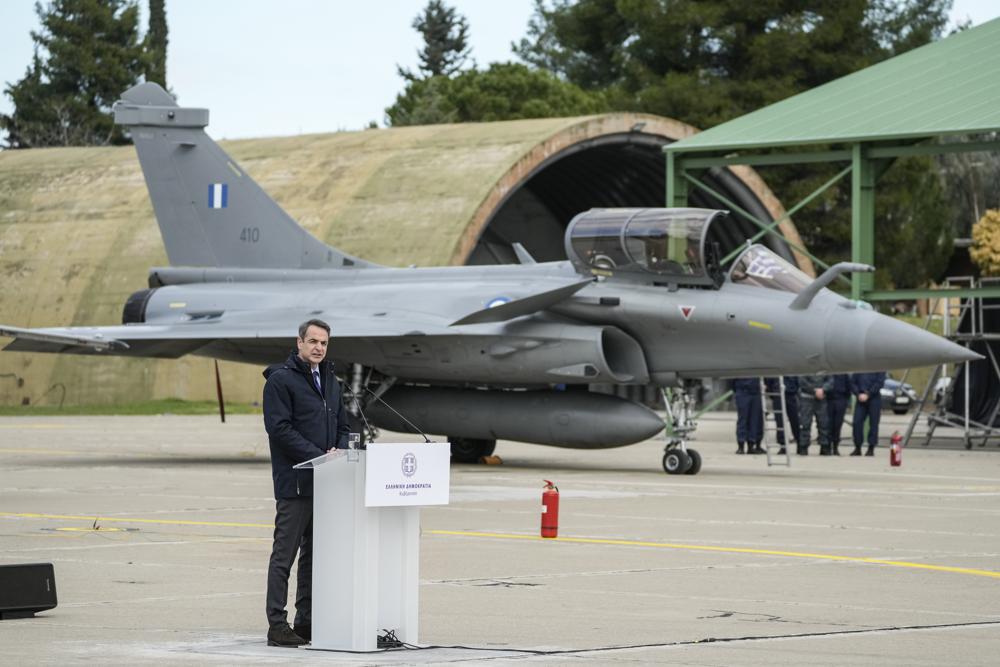 The event was broadcast live on private and state-run television. Fire trucks greeted the aircraft with a water salute at the base, where the local Greek Orthodox bishop led a blessing ceremony. The message "Welcome home" was also beamed from the control tower.
The multirole combat aircraft with a distinctive triangle-shaped wing were the first major delivery to result from multi-billion euro defence deals the Greek and French governments sealed last year.
READ MORE: Greek armed forces mark delivery of the first of 18 French Rafale fighter jets.
Greece has earmarked nearly 2.5 billion euros ($2.8 billion) to buy 18 Rafale jets, 12 from the French air force and six newly built by Paris-based military contractor Dassault.
Greece also plans to acquire six more Rafale jets at a later date and to spend an additional 3 billion euros ($3.4 billion) to buy three new French-made frigates.
READ MORE: Greece to boost military with 18 French Rafale jets in 2021.
The French-built jets were also welcomed by Foreign Minister Nikos Dendias, who posted a photograph on Twitter of their flight over downtown Athens from his office balcony, where he was joined by his new Cypriot counterpart, Ioannis Kasoulides.
French Prime Minister, Emmanuel Macron, also sent a message of congratulations to Mitsotakis on Twitter writing: "Thank you, dear Kyriakos, for this confidence in France and its jewel in the aeronautics industry, in the defence of Europe that we are in the process of building."
Source: AP News.