Hundreds of people participated in a rally and march to mark International Women's Day 2022 in Athens on Tuesday.
Besides chanting slogans in support of women's rights, participants also chanted against the war in Ukraine while a central banner called for the reinstitution of the General Secretariat for Equality.
Greece's President, Katerina Sakellaropoulou, also added her voice to mark the day in Parliament on Tuesday.
READ MORE: International Women's Day 2022: This is how Greek and Cypriot women #BreakTheBias.
In a speech, Sakellaropoulou made special reference to the women of Ukraine amid Russia's invasion of the former Soviet republic.
"On a day like today, a day of honour for women around the world striving for a better future, the women of Ukraine are in our hearts and minds," Sakellaropoulou, who was dressed in the colours of the Ukrainian flag, said.
The female President stressed that TV footage and images of refugees escaping war in Ukraine brings up "painful memories" of refugee waves triggered by the Asia Minor disaster and Turkey's invasion of Cyprus.
For his part, Greece's Prime Minister marked International Women's Day with a message on Twitter pointing out the strength of the "Ukrainian woman" who "stayed in her homeland to defend it from the Russian invasion."
Later in the day, the European Union's executive arm also unveiled plans to harmonise the criminalisation of rape across the 27-nation bloc on the strict basis of lack of consent. The plans also include the criminalisation of female genital mutilation and cyber violence.
READ MORE: Who is your female hero? Greeks share their personal stories.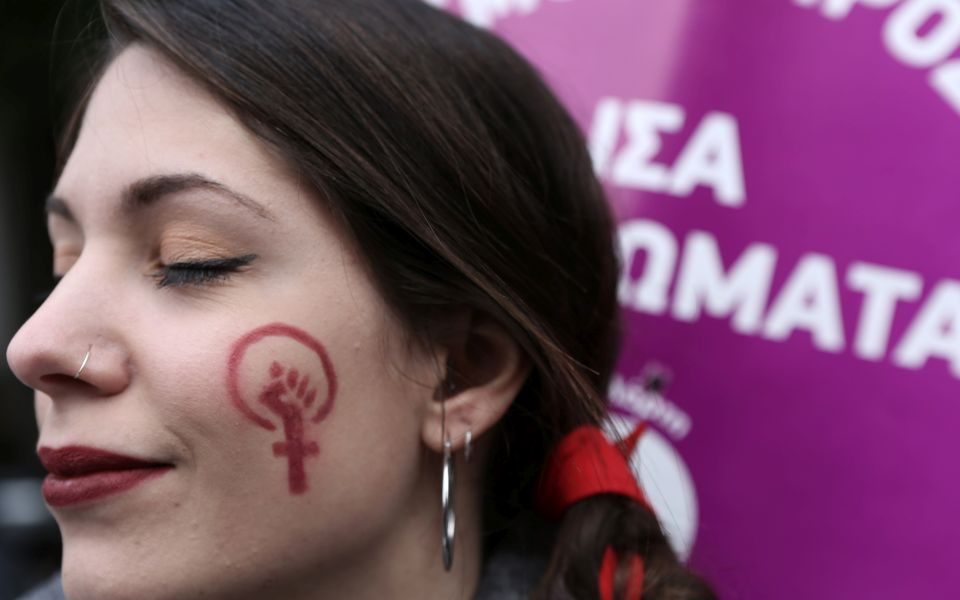 "I want Europe to be at the side of women with protection and support. I want a society where violence against women is prevented, condemned and prosecuted when it occurs," European Commission president Ursula von der Leyen said.
"The time for justice and equality is now. That's why we come forward today with the right rules to accelerate change."
The proposed directive also lays out targeted support from member countries to specific groups, including women fleeing armed conflict.
READ MORE: Why do we celebrate International Women's Day on March 8?
Source: Ekathimerini.