New measures to curb the spread of the new Covid-19 virus were announced on Tuesday afternoon by Deputy Minister for Civil Protection and Crisis Management Nikos Chardalias, with the number of cases in Greece now reaching 387.
From Wednesday at 6 a.m., all non-Greeks or EU citizens will not be allowed to enter Greece.
"Citizens of non-EU countries will not be allowed to enter our country from 6am tomorrow, except for an absolutely necessary condition related exclusively to emergency work or family," Hardalias said, noting that foreigners would be subject to a mandatory 14-day quarantine.
The deputy minister did not specify how long the international border will be closed for. With Greece's summer season approaching, being it's most popular tourism period, it is unknown when or if Australian citizens will be able to visit Greece this summer.
He recommended that those who already have come to Greece from abroad for holidays, "that it is absolutely necessary to limit their movement."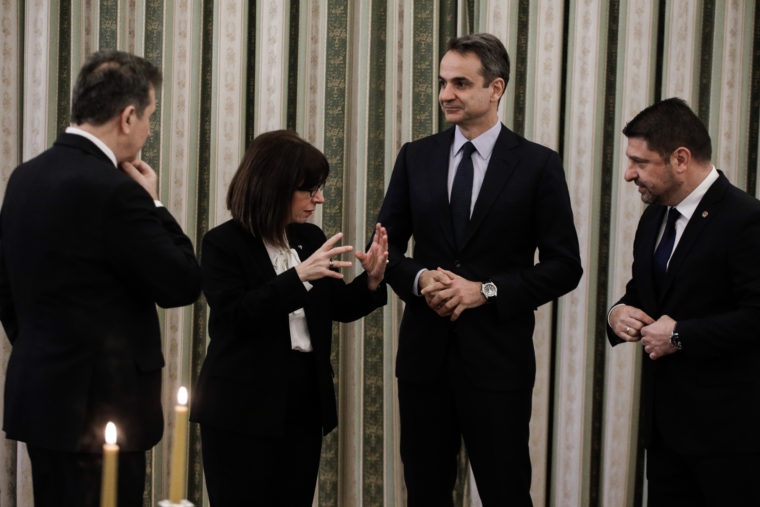 Nikos Chardalias was was sworn in as Deputy Minister for Civil Protection and Crisis Management, before the President of the Hellenic Republic Katerina Sakellaropoulou and in the presence of Prime Minister Kyriakos Mitsotakis and Minister of Citzens' Protection Michalis Chrisochoidis.
The Minister of Citzens' Protection also announced restrictions on the movement of refugees and migrants to the camps. "In the context of the spread of coronavirus for CTDs, circulation to CTD distributors is restricted. It will be possible to move people into small groups," Mr Chrisochoidis said.
According official data released on Tuesday, 5 people have died and 387 cases have been confirmed in Greece since the coronavirus outbreak.