The judges at the 5th Annual Education Leaders Awards in Athens have awarded the Greek language e-learning platform for kids, "Ellinopoula.com," with the Gold Award for Best Online & Distance Learning Platform.
CEO of Ellinopoula.com, Ms. Anna Sakkis, says she is "humbled" by the response of parents and schools for choosing Ellinopoula to support Greek learning all over the world.
"It is a great honour for us to win the Gold Award for Best Online & Distance Learning Platform for Kids Learning Greek.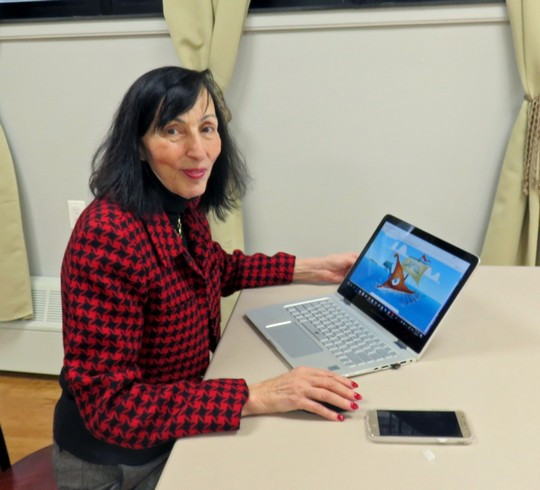 "It is an honour we do not take lightly; we are thankful for the Awards Committee placing Ellinopoula.com at the top spot and we are thankful to all parents, schools, teachers, students, and partners who trust and support Ellinopoula."
The Awards Committee composed of teachers, experts, academics, and representatives of educational institutions and is headed by Ms. Anna Diamantopoulou, Chairperson of the Reform Network in Greece and Europe, former EU Commissioner and former Minister of the Hellenic Republic. 
The Greek learning platform's CEO said she is inspired to remain committed to supporting Greek children in their education journey.
Ellinopoula is promoted as a more "fun" way of learning Greek, offering over 5000 interactive activities and over 400 "classroom" videos that "teach kids Greek as though they are actually in a classroom". The website contains games, videos, and thousands of interactive educational activities for students and a range of management tools for schools and teachers.
Read More: Australian schools join forces with Ellinopoula to bring Greek school learning online
Speaking to The Greek Herald in April, Ms Sakkis revealed she was excited for the growing expansion across Australia.
"We have many individual subscribers in Australia and currently, many Australian schools have requested a trial of Ellinopoula," Anna reveals to The Greek Herald.
In Australia, the Ellinopoula platform is currently used by three schools:
Darwin Greek school, Darwin, Australia
Renmark West Primary School, Adelaide, Australia
Paideia Greek school, Melbourne, Australia