Conor Curran, a Greek-Australian chef and MasterChef Australia 2021 contestant, has been eliminated from the 13th season of the show.
Curran, known as this season's "mullet bae", tells 10 play that he was mentally drained after being challenged by various of the shows masters and that he felt like he had "done his run" before the Masters Week challenge begun.
He also spoke with Now To Love's Faye Couros about the inspiration behind his cuisine. 
"It was a big thing for me to be nostalgic but to bring it into 2021, and I can't really remember a positive Greek cook in a long time, and I think for me I really wanted to push that," he tells Now To Love.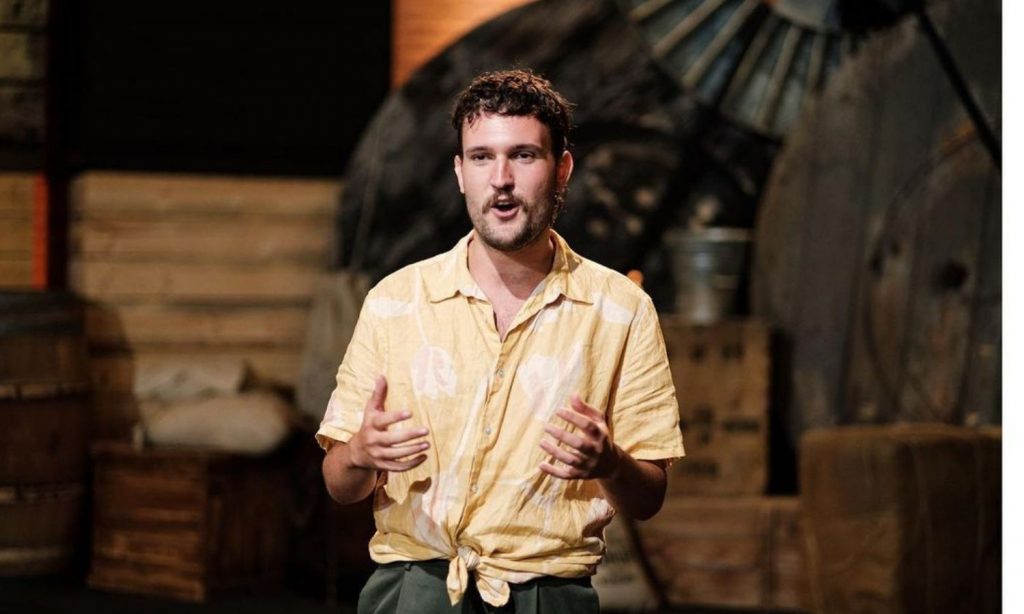 Curren has received all the social media buzz from Greek-Australians after making featured Greek dishes, such as Kokkinisto, during his run on the show. He says his Yiayia is an inspiration of his.
"My mum and dad worked full time, so I just stayed with my Yiayia, which is so familiar in Greek families."
"I just remember being at her house all day and looking through her garden and not really knowing what I was picking and putting into the bowl, but it eventually became familiar."
"Those are my memories and her just putting a block of feta down next to every plate I was given; that is my fondest and earliest memories," the reality star admits.
Conor admits his Yiayia, who was cheering her grandson on, struggled to watch his pasta cook because she couldn't offer her cooking tips to save his hilopites.
"The best part was I did hilopites for pasta, and [Yiayia] calls my mum because I made it slightly too thin and she goes to my mum 'why didn't he call me during the episode so I can tell him what thing to put it on?'."
"And my mum was like, 'Mum, he can't call you in the middle of a 35-minute cook'," he says.
Following MasterChef, Conor says he is now working on a modern-day Greek cookbook while working towards his dream of opening a sandwich shop called 'Sit Down Dora' after his mum, with a hidden bar named 'Shut Up Mike' after his dad.
Source: Now To Love.